Introduction
Woodworking can be a very rewarding and satisfying hobby, especially when it comes to making useful or attractive items outdoors. Completing outdoor woodworking projects brings the added benefit of not only having a finished product that can last for years, but of also getting some exercise and enjoyment out of the process of making it. While major woodworking projects may require more time and skill than many people are willing to invest, there are many smaller projects that beginners can successfully tackle.
Working with your hands gives a unique satisfaction, not to mention the ability to enjoy the fruits of your labour from day one. Many of these beginner-level outdoor woodworking projects involve only basic tools and simple instructions, such as constructing an Adirondack chair or a birdhouse. These projects satisfy both the need for accomplishment and creativity; in creating something practical or beautiful, you will gain new skills in carpentry and design as well as being able to appreciate what you have made each time you look at it. Woodworking is an enjoyable activity for all ages – from children learning from their parents how to make simple items outdoors to retirees turning carpentry into a leisurely hobby – and can provide an ongoing sense of purpose that comes with mastering valuable skills.
Safety
When it comes to outdoor woodworking projects, safety should always be your top priority. Whenever you're cutting or dealing with wood or any type of power tool, there are certain precautions that need to be taken in order to ensure a safe experience. Begin by reading and understanding the safety manual of tools prior to using them and make sure you have the appropriate safety equipment (e.g., safety glasses, hearing protection, masks, steel-capped shoes). It's important to wear sturdy clothes when working with wood such as boots or long sleeves; always check for sharp edges on saw blades and always keep fingers away from moving parts. Secure work pieces in place with a vice or clamps while cutting and sawing. It's also important not to reach over a saw blade as this could result in serious injury. Keep hands well away from hand tools and when using a circular saw make sure you check the path of the saw before turning it on. Finally, if using any kind of chemical-based product such as deck stain or paint be sure to read label instructions carefully for best results and proper disposal techniques.
Recommended Tools
When it comes to outdoor woodworking projects for beginners, there are a variety of tools which can be used. Some of the basic tools include: saws, hammers, chisels, and clamps. To ensure success and accurate results when working on outdoor woodworking projects, it is important to purchase good quality tools and materials.
There are many different places to purchase quality woodworking tools online and in physical stores. When purchasing online, there are many reliable and well-known brands such as Milwaukee Tools, Rockwell Tools and DeWalt that offer a variety of options. These companies produce a range of variable quality levels so it is important to review the product details before making a purchase. Buying from online stores can also have the added bonus of being able to compare prices across multiple vendors easily.
For local stores there may be more limited selection but they often offer expertise from experienced staff members who can help you to choose the best tool for your project based on your particular needs. It is also beneficial if you can take note of what products different stores carry as this will give an indication of the overall quality level available at that particular vendor.
40 Outdoor Woodworking Projects for Beginners
Here are a few outdoor woodworking projects for beginners:
1. Building an Outdoor Coffee Table – Create the perfect spot to relax and enjoy coffee outdoors with a well-crafted outdoor coffee table.
2. Building a Picnic Table " Learn how to make a picnic table that is sure to last and serve many future meals to come!
3. Constructing an Adirondack Chair " Add some rustic charm to your backyard with this timeless Adirondack chair design.
4. Building an Arbor " Lend charm, character, and an added element of privacy to your garden with this beautiful arbor project.
5. Making Wooden Pathways " Level the terrain in your yard while adding appeal and functionality with these handy wooden pathways you can build yourself!
6. Repurposing Pallets – Get creative by upcycling common pallets you have lying around for popular furniture items like benches or chairs!
Conclusion
For those who are looking to gain additional knowledge, resources for outdoor woodworking projects can be found online. Video tutorials and podcasts provide opportunities to learn more about the art of woodworking, including design ideas and tips on how to master a particular project. Additionally, there are plenty of books filled with great advice and instructions that can help people of all skill levels increase their woodworking capabilities. The most important thing is to have patience, practice often, and always have fun doing your projects!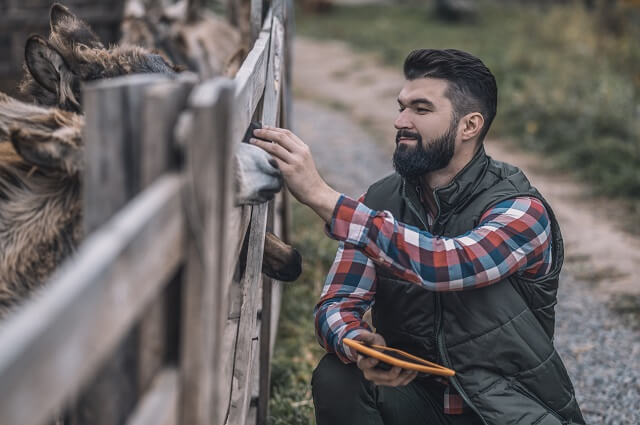 Hi everyone! I'm a woodworker and blogger, and this is my woodworking blog. In my blog, I share tips and tricks for woodworkers of all skill levels, as well as project ideas that you can try yourself.