Introduction
Andy Phillip Woodwork is a truly one-of-a-kind custom woodworking business based in Lubbock, Texas. Founded and owned by Andy Phillip, it is dedicated to creating high quality wooden furniture pieces that are sure to turn heads. Andy employs the most skilled woodworkers from around the country who have an eye for detail and passion for creating quality works of art. When people come to Andy's shop looking for their perfect piece of custom furniture, they know that they won't be disappointed.
Patrons of Andy Phillip Woodwork choose his business because of the commitment to excellence that is evident in every single piece made there. Each work takes time and skill to create; every detail is carefully considered and crafted with precision. Patrons also appreciate the unique approach to design " furniture pieces combine traditional working practices with modern aesthetics for truly stunning final products. People often visit Andy's shop just to experience the fantastic atmosphere " craftsman are passionate about their jobs and it shows in each piece created. Patrons also make repeat visits due to great customer service – staff take details into consideration and follow instructions intently but also take the time advise on trend ideas and provide guidance when necessary. Finally, patrons are attracted by the competitive pricing options available on offer " often combining value with beautiful design elements.
Design Process
At Andy Phillip Woodwork, we employ a unique design process that enables us to craft high-quality, custom pieces for our customers. Our aim is to take the customer's idea and vision and create something that is one of a kind. Here are the steps we use when designing each piece:
1. Consultation: The first step of the process involves getting to know our customer and discussing their project goals. During this initial consultation, our team will ask questions about the scope and purpose of the project so that all expectations are established clearly.
2. Design Concept: We then develop a tangible design concept that works with both function and aesthetics in mind by combining modern craftsmanship with traditional techniques. We strive to achieve an optimal balance between form, material, messurement, fabrication methods and visual appeal in each piece.
3. Production Plan: After the client gives final approval of the concept design, we prepare a detailed production plan tailored to the needs of the specific project specifications. This plan serves as our blueprint and outlines how each stage of construction will be carried out from beginning to end with straightforward algorithms detailing everything we need to do in order to ensure timely completion within budget parameters.
4. Fabrication & Assembly: This step is crucial because it entails assembling all necessary materials together in order to construct our woodworking projects according to plan. We utilize industry-standard measuring tools as well as digital fabrication processes such as CNC machining capabilities & 3D printing technology to ensure accuracy throughout all stages of production while maintaining quality control standards at all times..
5. Finishing & Installation: Once fabrication is complete, our team goes through an extensive finishing process which includes sanding, staining/painting and lacquering/polishing depending on your desired results. Finally once finished we install any mechanical components needed for function before thoroughly inspecting for accuracy again prior to delivery or installation at site if requested by the customer .
Quality Materials
Andy Phillip Woodwork offers some of the finest and most unique woodworking pieces in the industry. From intricately carved furniture to beautifully cut kitchen cabinetry, each piece is carefully constructed from the highest quality materials available. Material selection depends on the specific item being crafted and may include hardwoods like oak, maple, cherry, walnut, teak or mahogany, as well as exotic varieties such as zebrawood and bubinga.
These materials are chosen for their superior strength and durability as well as their aesthetic appeal. Each piece is inspected multiple times throughout the manufacturing process to ensure it meets Andy Phillip's exacting standards of excellence. The company prides itself on its hand-picked materials which result in furniture and cabinetry that last a lifetime.
High-end finishes add the final touch to all Andy Phillip creations ensuring they stand out from inferior options on the market today. Finishes may include custom staining, varnishing, antiquing or French polishing which enrich the surfaces of each piece with unique texture, color and sheen enhancing their timeless beauty and elegance. By paying attention to every detail from start to finish, Andy Phillip Woodwork guarantees clients pieces that are second to none in both style and quality.
Unique Projects
Andy Phillip Woodwork specializes in creating custom, one-of-a-kind pieces for discerning clients. Each project begins with an in-depth discussion about the client's exact needs and preferences to ensure that their vision is understood. From there Andy Phillip Woodwork puts together a timeline, budget and any other requirements from start to finish.
When it comes to the actual creation process, they take special care to make sure that each wood piece is crafted with precision and detail. Each item is made from locally sourced woods of the highest quality and often hand carved or hand painted depending on the client's requirements. The team behind Andy Phillips Woodwork pays extra attention to the details " paying close attention to seams, angles and textures " ensuring the right balance between aesthetics and function to make a beautiful yet purposeful piece.
The pieces created by this company are great conversation starters as each is truly unique " like a real piece of art rather than just another manufactured item. An experienced craftsman is always assigned for each project like a bespoke stair post, rare trees or wooden structures which makes them even more special! The uniqueness of each project shows off its level of skill, craftsmanship and quality which clients appreciate initially and through time due its durability and longevity.
At Andy Phillip Woodwork, their main priority is always client satisfaction so they guide them every step of the way from concept, design ideas, building phases until completion so their desired product or service is rendered with 100% accuracy the first time around.
Client Testimonials
Gathering client testimonials is a great way to gain insight into the working relationship Andy Phillip Woodwork has with its customers. Hearing directly from clients can provide an invaluable source of information, allowing you to understand what they appreciate most about working with the company and where opportunities exist to enhance their customer experience. Client feedback can give you a better sense of how well-received Andy Phillip Woodwork's products and services are, whether their staff communicates effectively and respectfully, and how fast projects were completed. It is also possible for companies to get a better grip on where improvements could be made by examining how customers rate them across relevant metrics such as speed of resolution, quality of product or service delivery, accuracy of billing, etc. Furthermore, collecting feedback from customers is an effective way to show prospective clients that their satisfaction matters to Andy Phillip Woodwork. Overall, understanding what customers have to say about the company's offerings is an important part of building lasting relationships with new and existing clients alike.
Project Gallery
Andy Phillip Woodwork is a well-respected full service woodworking business delivering quality crafted cabinetry products and projects to clients throughout the United States. With decades of established expertise, craftsmanship, knowledge and experience; Andy Phillip has become an internationally recognized woodworker delivering custom installations to residential, commercial and industrial clients.
The Project Gallery from Andy Phillip Woodwork showcases eye-catching visuals of various completed projects that bring together artistry, design, technology and quality craftsmanship for each client's individual needs. From exquisite commissioned furniture pieces like hand carved chairs and tables to large complex corporate offices created with precision; the gallery provides extensive details of Andy Phillip's professional portfolio designs representing his highly applauded style. You will find a number of unique custom creations hardwood built-ins displayed in living rooms as well as custom kitchens utilizing modern appliances within luxurious cabinet designs. The bedrooms contain beautiful headboards complete with tufted upholstery panels which overlook lavish library shelving systems installed with whimsical lighting effects. His expansive lineup shows how masterful he is at accenting any area with touches of warmth, charm and uniqueness in any style kitchen or bath remodel. Each step of the way AndyPhillip's attention to detail stands out in every job he produces whether it be cabinets for closets or stunning decorative wall portraits as seen throughout the gallery tour.
Future Plans
Andy Phillip Woodwork is continuously looking for ways to grow and build the business in a sustainable way. They are exploring new markets, products, and services that will benefit customers and capture their imagination. The goal is to offer an outstanding selection of products at competitive prices to keep current customers satisfied and attract new ones as well.
The team at Andy Phillip Woodwork is also researching current trends in woodworking, seeking out the best suppliers, and developing strategies to embed sustainability principles into every aspect of their operations. They plan to introduce technological advances into the business that can help reduce waste, energy consumption, and human labour costs while possibly even increasing production efficiency. To help forward these plans they are already staffing up with key personnel who have experience in areas such as new product development, marketing, customer service, supply chain management, and more.
In addition to pursuing these opportunities within woodworking, the leadership team at Andy Phillip Woodwork aims to reach beyond traditional boundaries and explore potential collaborations with other businesses related to home building or furniture making activities. By leveraging strategic trading partners in this way they hope to maximize resources for all involved parties and establish lasting relationships that mutually benefit everyone involved for years down the road.
Conclusion
Andy Phillip Woodwork is a company that offers exceptional craftsmanship and professionalism in their services. With decades of experience, they have the know-how to handle a variety of projects, ranging from furniture and cabinetry to designing and remodeling entire homes. Their commitment to excellence in every detail sets them apart, ensuring that customers' needs are met with quality workmanship and the utmost care. Whether you're looking for design services or custom woodworking projects, Andy Phillip Woodwork can provide the results you desire. They are an invaluable resource when it comes time to tackle any kind of project, offering skilled expertise that you can rely on. To summarize, Andy Phillip Woodwork is a trusted source for quality craftsmanship with professional results. They offer exemplary customer service tailored to each individual job, ensuring that all needs are addressed so that their customers receive the best possible outcome at competitive prices.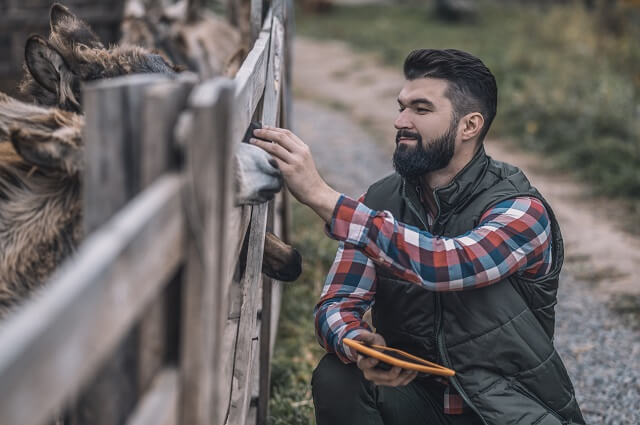 Hi everyone! I'm a woodworker and blogger, and this is my woodworking blog. In my blog, I share tips and tricks for woodworkers of all skill levels, as well as project ideas that you can try yourself.