Introduction
Woodworking gifts are a great way to show someone you care and appreciate them. Whether you are experienced at woodworking or a beginner just getting started, these homemade presents make thoughtful personalized gifts for anyone on your list. Crafting items from wood can even benefit children as it can teach important skills such as patience and cooperation.
In this article, some of the beginner woodworking gift projects will be explored. Ideas for building whole pieces of wood furniture, such as bookshelves and chests of drawers, will be discussed. Other simpler projects such as jewelry boxes, cutting boards, and wooden signs are also great options for beginning woodworkers and all make wonderful gifts for friends and family members. Additionally, tips for personalizing these projects with paints or stains to create truly unique gift-giving experiences will be touched upon. Finally, a list of popular woods suitable for creating any desired project with success will be included in the article's conclusion.
Projects for All Levels
Gifting is a great way to show someone that you care and appreciate them. By making them something with your own two hands, it can be even more meaningful. Woodworking is an enjoyable and rewarding hobby that lets you make beautiful gifts for the special people in your life. Whether you're a beginner just starting out or an advanced woodworker looking to challenge yourself, gone are the days of trying to figure out what gift project to give. Here are some easy, intermediate, and advanced woodworking gift projects anyone can make with step-by-step guides to help any level of woodworker.
Easy Gift Projects:
Blocks – Cut blocks from scrap wood, sand them smooth, drill a hole into the center for holding twine for hanging décor, then paint different designs on each side for a cute homemade décor piece;
Peg Board – Put basic tools within easy reach for anyone in the family who likes to work with their hands;
Jewelry Organizer – Building a jewelry tree using basic tools can be done quickly in a single afternoon;
Coat Rack – Make a stylish place to hang coats with 3 – 4 hooks and two pieces of scrap lumber;
Wooden Step Stool – A simple combination of two rectangular boards creates an interesting couple of steps perfect as an end table or extra stool.
Intermediate Gift Projects:
Picture Frame – Using your miter saw and router allows you to customize these timeless frames most effectively;
Coffee Table – Using spruce, pine or cedar boards create the top layer and glue it together; construct leg supports along the way using dowels and screws; lastly achieve polished look through edge routing techniques ;
Outdoor Plant Stand – Taking only one day this outdoor plant stand stands tall but small enough not to get in the way while adding unique details such as custom turned legs provides an extra touch;
Advanced Gift Projects :
credenza- Using birch plywood combine routered edges and solid frame supports makes this piece retain its structural integrity while producing sleek straight lines throughout its design;
Desk Hutch- This project will require routing decorative grooves , setting up dados accurately , mitering router edges with right angles , adding hardware components correctly so they fit flush against each other allows no room between parts when closed generates ultimate desk hutch experience .
Materials Needed for Projects
Beginner woodworking gift projects are a great way to learn the basics of woodworking, and make a heartfelt gift for someone special. Depending on your project, you will need various materials such as different types of woods, fasteners and hardware, and essential joints.
When choosing the type of wood for your project, consider the quality of the grain, the density of the piece, and the natural color variations that occur in each species–all factors which will contribute to its overall look and texture. A range of hardwoods such as Oak, Maple and Walnut might work well depending on your design style. Softwood like Pine is an affordable choice but not as strong as hardwood choices.
Additionally, when finalizing your project you'll need to select abest fastener & hardware options including nails & screws that are deep enough not to come loose afterward. Essential joints can be used including dovetails that provide superior strength with no metal parts involved; dowels which are strong enough for objects handled carefully; and finger joints which create smooth corners at right angles while using less wood then dovetail styles.
Tools Needed for Woodworking
When it comes to woodworking, having the right tools is essential for any successful project. Not only do you need power and hand tools that are up to the job, but it is also important to use all of your tools safely so injuries can be avoided.
Common power tools for woodworking include saws such as circular saws, saber saws and miter saws; routers; planers; jointers; disc sanders and belt sanders. Hand tools like hammers, screwdrivers, and chisels can also come in handy. Of course there are many other types of power and hand tools available for woodworking projects depending on the specific needs of your project.
Regardless of the tool used though, it is essential for beginners to take extra caution when using them. First off it's important that all safety guards are in place so eyes and hands don't get injured while working with the tools. Make sure that whatever you're using is plugged into a ground fault circuit interrupter (GFCI) outlet or a surge protector to avoid electric shock hazards. It's also smart to wear appropriate clothing such as gloves and eye protection while using any power tool during a woodworking job.
Finally, familiarize yourself with each tool before you begin your project so you know exactly how they should properly be operated. This will help ensure everything runs smoothly during your woodworking project instead of ending in disaster due to improper operation or safety hazard.
Prepping & Finishing Techniques
Preparing a piece of wood for a beginner woodworking gift project can be an incredibly rewarding experience. Whether the project is made by hand or using power tools, it is important that proper safety measures be followed throughout the entire process. Safety goggles and gloves should always be worn and any long hair should always be tied back. In addition to safety measures, there are several preparation techniques that must be considered when making a woodworking project.
Sanding is one of the most important techniques as it smooths out the surface of the wood, preparing it to take on additional coats of stain, paint, or polyurethane. If sandpaper isn't available, a palm sander can speed up the process quicker and more efficiently than working with sandpaper alone. When sanding down any rough edges, remember to angle away from either side rather than going in circles so as to avoid etching any divots into the wood. Additionally, consider changing out your sandpaper grit often depending on how coarse or fine the job needs to be.
If the beginner woodworking gift project requires staining or painting, remember to avoid applying too much product at once or going against the grain when applying either medium as this can lead finish globs or streaks in areas that could spoil an otherwise perfect design aesthetic. When re-applying new coats of stain or polyurethane after sanding off an old coat, use long strokes throughout and remember to lay down several thin coats rather than one thick coat as this will yield a much more even finish overall!
Featured Woodworking Gift Projects
Woodworking can be a fantastic hobby and producing projects for friends and family is even more rewarding. In this article, we are going to discuss some of the most popular woodworking gifts as well as some truly unique ideas for thoughtful handmade gifts for any occasion.
One of the most popular beginner woodworking gift projects is planter boxes. These are relatively simple projects that can be made out of scrap wood or even 2x4s. With glue or pocket hole screws, you can assemble beautiful boxes that are perfect for growing herbs or flowers indoors or on a porch/patio. Homeowners would love to receive these planters as gifts—they'd make excellent housewarming presents or additions to any outdoor living space!
Additionally, a really special project is something called an "inlay cutting board." This type of cutting board combines two different types of wood together to create a stunning checkered pattern that looks like a piece of art when finished. It may take a bit more time than some other beginner woodworking gift projects but it'll certainly be appreciated by recipients!
For anyone looking for something truly out of the ordinary, how about making wooden bowls from branches? All you need are flexible branches (such as willow) and very basic tools—it is possible to have a bowl shape within minutes! The final product could either have its natural colors left untreated, stained with different colors or can even be painted in unique patterns.
All in all, there's no shortage of options when it comes to beginner woodworking gifts projects – from generic planters and cutting boards to one-of-a-kind creations with wooden bowls. Regardless of your skillset, there will definitely be something perfect waiting just around the corner.
Sources for Inexpensive Materials
Beginner woodworkers can find plenty of project ideas to get started with. It can be difficult to find the right materials, though. One great option when beginning a new project is to explore sources of reclaimed wood and bulk supplies. Reclaimed or recycled wood is often obtained from old barns, warehouses, and other structures which have been demolished or are no longer in use. This type of wood offers a unique and beautiful patina that many novice hobbyists may not be able to achieve on their own. Additionally, getting reclaimed wood removes the need for costly new materials, as it tends to require only minimal sanding and prep work before being used in a project.
Another cost-effective alternative for beginner woodworking projects are bulk supplies. Bulk suppliers generally offer both traditional lumber products like plywood and hardwoods, as well as non-traditional options like pallet wood and repurposed cedar fencing boards. These types of woods can be ideal for smaller projects where aesthetic concerns are less important than cost, such as building a simple shelf or crafting an outdoor flower box for planting herbs or vegetables. Ultimately, exploring sources of reclaiming, recycled woods, and bulk supplies could help beginner woodworkers complete their first projects without breaking the bank in the process!
Resources for Guidance & Knowledge
For those looking to learn woodworking as a skill, there are many valuable resources available. Books are a great way to become familiar with the techniques and tools associated with woodworking as they provide detailed instruction. Other highly recommended sources of knowledge include blogs devoted to woodworking which can provide tips and tricks, plans, finish how-tos, plus product reviews. Additionally, forums and message boards like WoodTalkOnline allow experienced woodworkers to offer advice and feedback on projects. For more in-depth DIY guides, videos and even classes are available that give detailed instructions for everything from properly using power tools to constructing furniture. With the abundance of available resources for guidance and knowledge, beginners will have no trouble finding the help needed to successfully complete wooden gift projects!
Conclusion
Woodworking gift projects can be a great way to get started in woodworking. Given the right tools, supplies and motivation, even a beginner can make beautiful pieces of functional art that will be enjoyed for years to come. Not only do woodworking gifts serve as a source of joy and pride, but they also encourage experimentation, personal growth and skill development while fostering creativity. As an added bonus, when giving woodworking gifts to family and friends you can also take part in the project by helping them find the right materials or supplies they may need. By drawing upon inspirational examples, anyone can begin crafting unique items and find their creative outlet in woodworking.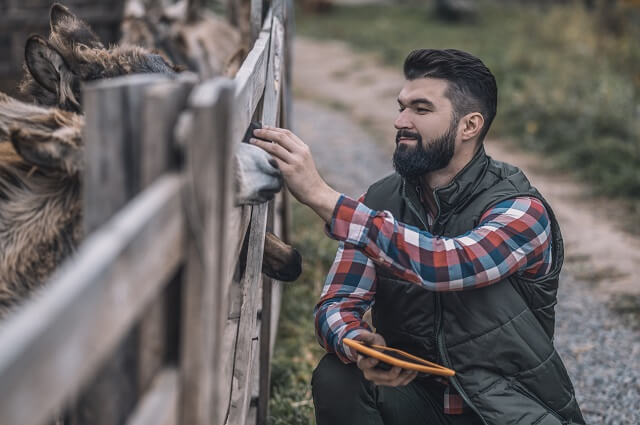 Hi everyone! I'm a woodworker and blogger, and this is my woodworking blog. In my blog, I share tips and tricks for woodworkers of all skill levels, as well as project ideas that you can try yourself.