Expend History & Journey
Hogan Woodworking began in 1988 when brothers Steven and Brian Hogan decided to pursue their passion for crafting custom furniture by starting their own business. They opened the doors, located in a small shop in Bethesda, Maryland, and started with limited inventory but an unlimited ambition.
Since then, they've achieved many milestones throughout their almost 30-year journey together. In 1993 they moved the business into a three-story restored barn giving them more space to continue expanding their offerings. By 1997, they developed relationships with local designers and architects who helped expand their reach even further throughout the DC area while also engaging in larger projects such as creating commercial booths for the Smithsonian Museum of Natural History. After successfully completing the project, Steven was able to hone his skills giving him confidence to take on larger commissions like boardroom tables for government agencies.
As Hogan Woodworking continued growing over time, the brothers' relationship grew into a strong bond as well helping them both realize success along each new milestone achieved. From forming additional partnerships with foreign importers that gave them access to an array of materials from around the world – from France and Italy – to setting out on international expeditions that exposed them to various cultures like China and Japan which allowed them to learn multiple traditional joinery techniques over two decades ago. Every journey has shaped the features that make today's products unique which is why customers rely on Hogan workshops for lasting impressions with any design need or request.
The success within the last three decades is recognition enough but certainly not slowing down any time soon; currently there are plans in place that will allow Steven & Brian to continue sharing their love of woodcrafting while diversifying revenue channels while maintaining existing clients and spread out nationally within 5 years using Steve`s daughter taking charge of new stores plus significant investments made into research & development surrounding automation opportunities to lower labor costs plus enhance customization options ultimately redefining what furniture makers can produce at scale for future customers!
Expand on Custom Creations
At Hogan Woodworking, we create custom woodwork items to suit any household's needs. From bookcases and cabinets to tables and full-scale chairs, we design and craft each of these products with precision and meticulous attention to detail. We believe that crafting a piece of furniture should be an art form, providing unique design ideas for each customer's project. Here's some of our favorite projects so far:
Bookcase: This solid mahogany bookcase was built with angled shelves in order to elongate the vertical space while still maintaining stability. Our woodworker took inspiration from traditional library designs but included modern elements such as a geometric back panel and rounded edges along the top shelf.
Cabinet: Working with walnut, we created a cabinet that doubles as both furniture and artwork. Its carvings feature intricate foliage patterns for an updated take on European style cabinets from the 17th century.
Table: Combining maple and elm woods, this round table has unique spindle-style legs that give it a vintage handmade feel. We carved into the tabletop playfully attractive curves along its sides, emphasizing every joint as well as refining its edges for an interesting look overall.
Chairs: For this pair of chairs, we were inspired by midcentury modernist design principles for chair structures specifically designed for maximum comfort without bulking up their forms excessively. The chairs are made purely out of white pine yet have exquisite contours on the seat backs along with wooden pegs adorning their arms and tapered legs which lend character to their simplistic structure.
No matter your interior decor preference "from traditional styles to more contemporary ones "we at Hogan Woodworking will do our utmost to make your dream item become reality!
Add Accessibility
Hogan Woodworking strives to provide quality woodworking for everyone. We specialize in custom furniture, carved wooden creations, and contemporary wood products. Whether you are a beginner seeking a simple project or have advanced skills, we have something for everyone.
To ensure that this is accessible to all who seek our products and services, we now offer step-by-step videos and photographs with detailed explanations of each step of the process. This way, newcomers can easily follow along while those more experienced can reference individual steps and gain insight into different techniques.
We also have tutorials on the newest materials and methods in woodworking so that everyone knows how to best work with them safely. Our online forum allows customers to share tips and tricks amongst each other, as well as ask our knowledgeable staff specific questions about any projects they may be working on.
We're dedicated to providing quality woodworking expertise for all levels of experience. Please visit us today!
Expand Gallery
Hogan Woodworking is a unique business that specializes in custom woodworking projects. We offer everything from cabinets and vanities to furniture and decor items like signs, planters, and centerpieces. Our pieces are all crafted with passion, detail, and skill.
At Hogan Woodworking, we understand the importance of showcasing your projects with accurate and high-quality images. That's why we expand our gallery to include different angles of the pieces, a full view of each piece including any detail work done such as carving or inlay, and detailed explanations of each project. This allows customers to see firsthand what they're purchasing before they commit to it.
We also provide additional images taken during production so that clients can appreciate how much thought goes into every item produced by Hogan Woodworking. Detailed pictures of joinery techniques used during assembly will show each step taken to construct the item for the perfect fit and finish that our clients expect from us. Capturing the subtleties of handmade projects provides clarity on how we achieve our stunning results.
Expand Contact Information
Hogan Woodworking
Phone: 555-555-5555
Email: [email protected]
Mailing Address: 500 North Broadway Suite #2, Denver, CO 80231
Facebook: @hoganswoodworking
Twitter: @HWWOODWORKING
Instagram: @hw_woodworking
Update Regularly
Hogan Woodworking provides custom carpentry and woodworking services to homes and businesses. They are known for their dedication to detail and quality craftsmanship, offering a range of services including handmade furniture and customized cabinets. Their goal is to provide customers with satisfaction that lasts for years to come.
To ensure this, Hogan Woodworking regularly updates their blog post on their website with news, pictures, projects and customer testimonies. This allows clients to stay up-to-date with the work that the team is doing, as well as get a better look at the type of crafts they produce. Additionally, positive customer reviews showcase the company's commitment to excellence in woodworking.
In addition to updating content regularly, Hogan Woodworking also utilizes social media platforms such as Facebook and Instagram to amplify their reach and reach new potential customers. Storytelling posts featuring client projects are an effective way of engaging people in the work they do while providing an intimate glimpse into what it's like working with them. They also connect with customers directly through direct messaging features on social media platforms like Twitter or Reddit so customers can ask questions about specific projects or even inquire about pricing. By staying active on social media, Hogan Woodworking is able to maintain meaningful relationships with its customers while expanding their customer base organically from one post to another.
Incorporate Reviews & Awards
Hogan Woodworking is a versatile and experienced woodworking firm, specializing in high quality projects. We have been providing our services to clients of all sizes for more than 10 years. Our team of expert woodworkers are committed to producing the best results while delivering project completion within budget and on time. Over the years, we have had the pleasure of working with some of the most well-known companies in the industry who have praised our craftsmanship and attention to detail.
Our commitment to excellent customer service and quality workmanship has earned us numerous awards and accolades over the years, including "Best Woodcraft" from New York Magazine for three consecutive years. We have also been nominated for several prestigious design awards, including "Top Craftsman" by Domino magazine and "Most Innovative Woodwork" by Good Housekeeping Magazine.
Customers have also praised our outstanding service, with one satisfied client saying that Hogan Woodworking "did a great job at an excellent price." Other reviewers noted that they were "pleasantly surprised" by our ability to quickly complete their custom project, noting that it was finished "ahead of schedule and far exceeded expectations." We are humbled by these positive reviews and inspired to continue providing exceptional craftsmanship for every client we work with.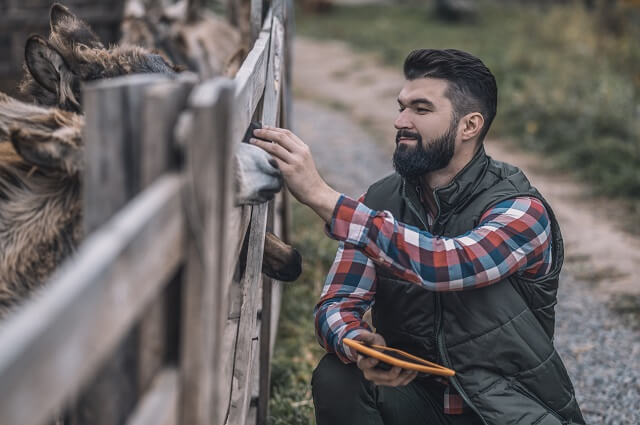 Hi everyone! I'm a woodworker and blogger, and this is my woodworking blog. In my blog, I share tips and tricks for woodworkers of all skill levels, as well as project ideas that you can try yourself.