Introduction
Homag Woodworking machines offer the highest level of performance and precision for the production of finished pieces. They provide an efficient, safe and automated process that ensures maximum productivity while minimising energy consumption. The products are made using quality materials and cutting edge technology which make them highly reliable and robust, with impressive cutting speeds and precision. Homag has ensured they are adjustable to suit varied demands and conditions, making them ideal for any professional furniture or joinery workshop. The key benefit is that users get shorter cycle times, fewer rejects as well as reduced noise emission " all leading to a secure workplace environment. Whether you're looking for multi-axis CNC processing centres for series production, joined-up solutions from door production to nesting technology, specialised drilling systems or powerful saws " Homag woodworking machines guarantee top-class performance in every area of woodworking.
Advantages of Using Homag Woodworking Machines
When it comes to woodworking, Homag machines are unrivaled in quality and functionality. Homag specializes in a wide range of machinery that is designed with the highest precision to ensure manufacturing excellence across different industries. Homag machines are built with robust yet sleek components that come at an affordable price, ensuring exceptional value for money invested. These machines also offer a shorter setup time due to their high-speed capabilities, allowing producers to get their projects done quickly and efficiently.
Using Homag woodworking machines also provides improved accuracy and an enhanced optimization of resources during production. Utilizing advanced frame construction processes, Homag machines help produce parts with greater levels of exactitude than ever before. This also means less waste during the manufacturing process due to higher performance tooling, which improves production costs and significantly reduces cost per component as well as material wastage. Additionally, this efficient use of resources helps to contribute towards environmental sustainability goals by minimizing the environmental impacts associated with traditional woodworking techniques.
Homag woodworking mach
Different Models of Homag Woodworking Machines
Homag is a leading worldwide producer of woodworking machines. Their machines are designed for the processing of solid wood, panel products, and non-ferrous materials. Homag has an extensive selection of different models to choose from, ranging from small workshop models through to high-performance production machines.
The KAL310 Edgebander machine is perfect for edge banding operations in smaller workshops. It is ideally suited to working with small parts, offering a maximum part thickness of 40 millimetres and a maximum panel width of 310 millimetres. The FBA311 Throughfeed Drill offers efficient throughfeed drilling in joinery and carpentry applications. The powerful working spindle ensures quick machining times and it can handle panels up to a height of 120 millimetres and a length of 3100 millimetres.
For larger production runs there is the BHC510 Contour Saw which offers multiple axis technology allowing it to process shapes with precision accuracy while boasting a cutting area size remains nearly constant over the entire variable saw blade diameter range from 160-410mm width and 130mm saw blade projection distance over the workpiece away from the machine column.
The HOMAG ProfiFLEX Series panel sizing systems provide versatile capabilities when combined with other components such as panel saws, edge borers and hole drills " also made by Homag " they deliver an all round efficiency impact on production operations such as long rip/crosscut lengths, shape machining of intricate parts down to complicated glue joints even on curved surfaces. Whether it be panels or boards, doors or windows frames you can achieve near perfect quality thanks to cutting length accuracy better than 0.1mm without fail everytime!
Detailed Review of Essential Components and Features
Homag woodworking machines offer a unique solution for those looking to efficiently produce quality wood components with precision. These machines use modern technology, such as laser and CNC systems, to optimize output while maintaining a high level of accuracy. The wide range of woodworking machines available includes saws, routers, edge-banders and CNC-centers, among others. Each machine has its own set of features and functions which allow users to customize the creative process according to their individual needs.
Saws: Homag sawing machines provide precise cutting solutions for various applications such as crosscutting, ripping and mitering woods of varying thicknesses. Different models feature powerful motors ranging from 1 HP up to 15 HP that increase speed, accuracy and quality during the production process. The saws also come with adjustable fences which can be set up between 60° – 120° angles while protecting the user from any potential kickback or splinter risks.
Routers: Homag routers are perfect for routing moldings, grooves or even intricate designs into woods with ease. They feature high-powered motors that reach speeds up to 12000 RPMs making them capable of handling light to heavy duty operations with exceptional precision and speed for an optimized finish. Additionally, the routers come equipped with adjustable guides allowing them to travel anywhere from 0" " 6" increasing the flexibility of uses even further.
Edge-banders: Homag's edge-banders are among some of the most versatile on the market featuring interchangeable track sizes depending on the size of material being worked on allowing them to work seamlessly on small scale projects just as easily as large ones. Furthermore, in order for intricate designs and shapes to be completed these tools also feature automated feeding systems that evenly apply adhesive layers onto each piece before heat settings help provide even more secure bonding between materials resulting in increased strength durability overall when put together.
All in all Homag woodworking machines offer peak performance coupled with ease of use thanks to intuitive user interfaces along with detailed operating instructions that make understanding how they function a breeze! With years in the industry building custom solutions these tools will ensure satisfaction no matter what project is attempted!
Step-by-Step Guide to Setting up a Homag Woodworking Machine
1. Prepare the workspace by clearing off any obstructions and placing a work surface for your machine. Make sure to leave enough room for it to function properly.
2. Place the Homag woodworking machine in its location, double-checking that all parts are secure before connecting power cables and other equipment.
3. Attach necessary accessories, such as suction hoses, storage units or air filters. Ensure that they are correctly fitted and fastened. Also, run a check on all the electrical wiring connections to make sure everything is correctly connected and tested out properly.
4. Set up the Control System by powering up the machine and adjusting settings according to provided instructions from Homag's documentation on how to set up their machines for optimal performance.
5. Test out the machine by running smaller materials through it first before taking on more demanding tasks with larger items of material so you can get comfortable with how it works and identify potential problems early on.
6. Keep track of maintenance activities like checking oil levels, belt tensioning or replacing faulty parts if needed following recommended procedures from Homag's documentation or contacting their dedicated customer support team if necessary.
7. When you're ready, start producing goods according to one of Homag's 3D plans which may include shelves, cabinets or kitchen countertops and use your creativity to design complex pieces of furniture based on them or come up with completely new ones guided by the capabilities of your machine!
Things to Consider When Buying Homag Woodworking Machines
When shopping for Homag woodworking machines, or any type of machine for that matter, there are several things to consider. First and foremost, the buyer needs to determine what types of woodworking tasks they want to be able to do with the machine. Some machines offer very specific capabilities such as edgebanding or sawing, while others are meant to be more versatile and can handle a variety of tasks. Furthermore, the buyer should check into the available technology features such as 3D cameras or software that allows complex calculations. This is important if the user wants to continue expansion in their production operations over time. Additionally, it is important to consider the cost associated with buying a Homag machine. The price may change depending on size, age, technological components included and other factors so asking for additional information from dealers may help make an informed decision about which machine is most suitable for one's needs and budget. Finally, potential buyers should consider both existing space limitations and future growth plans when selecting a Homag machine in order to ensure that size requirements are met. Therefore, by considering these few factors ahead of time, buyers will be able to purchase the perfect Homag Woodworking Machine for their needs.
Resources for Homag Woodworking Machine Purchasing and Maintenance
For those looking to purchase a Homag woodworking machine, there are a number of important factors that need to be taken into consideration. It is essential for prospective buyers to research the different models that are available and compare their features and capabilities before making a decision. Additionally, it may also be beneficial to consult professionals in the woodworking industry, as they can provide valuable insight and advice when selecting the best machine for a particular project.
Once purchased, it is important to routinely maintain the machine in order to ensure peak performance, accuracy and efficiency. This includes regularly cleaning and inspecting mechanical components, checking connections and replacing or oiling moving parts if necessary. Additionally, certain machines may require preventive maintenance services such as parts replacement or realignment performed by a specialized technician on an annual basis or as advised by the product manual. Furthermore, having spare parts available on-site will guarantee minimal downtime in case of unforeseen technical issues. In order to keep up with all these maintenance tasks, it could be beneficial to keep detailed records of all maintenance activities including dates, services performed and any materials used.
Conclusion
Investing in a Homag woodworking machine is a smart decision for any craftsman. Not only does the machine give users access to cutting-edge technology and superior efficiency, it also offers consistent reliability and increased productivity. With its dedicated aftersales service and customization options, the Homag woodworking machine can help businesses quickly reach their goals. Furthermore, potential owners of these machines should take time to make a thorough assessment of their own needs before choosing an appropriate model; this will ensure they reap the most benefits from their investment. Ultimately, Homag's impressive selection of machines makes it a great choice for all types of businesses or DIYers looking to upgrade their tools. Whether you are an experienced professional or just getting into woodworking, making the right choice when investing in Homag's machinery can yield positive results for years to come.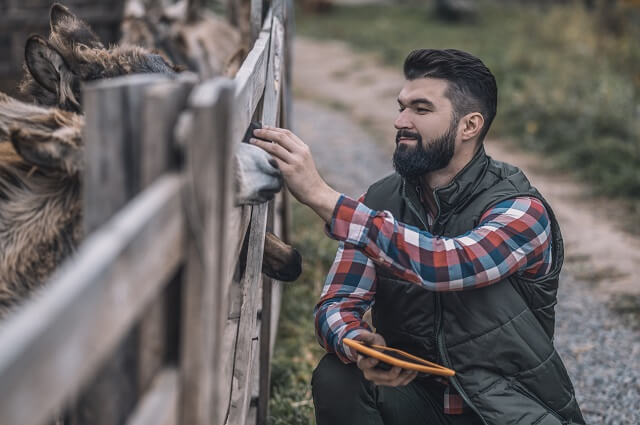 Hi everyone! I'm a woodworker and blogger, and this is my woodworking blog. In my blog, I share tips and tricks for woodworkers of all skill levels, as well as project ideas that you can try yourself.