Introduction
Manchester Woodworking is a family-owned business that specializes in producing high-quality wooden furniture and other woodworking projects. Our experienced craftsmen work with carefully chosen materials to create pieces that are highly durable, stylish, and aesthetically pleasing.
Our mission is to provide customers with remarkable custom creations, created with the finest craftsmanship available. We strive to exceed customer expectations by offering superior quality products built with attention to each detail. We take pride in our reputation of trustworthy and dependable business practices. Our team is committed to providing excellent service from start to finish and will work hard on any project entrusted to us.
We offer a variety of custom woodworking services including furniture making, cabinetry work, mantelpieces, home accessories, kitchenware, and much more. We also maintain an extensive collection of ready-to-buy items including dining room tables and chairs, bookcases, shelves, desks, entertainment centers, and accent pieces. If you can imagine it, we can make it for you!
Our experienced Team provides friendly customer service intended to make your experience both enjoyable and rewarding. We are available for onsite consultations where we strive to understand your needs before beginning any project. So if you're looking for beautiful yet sturdy woodworking projects that last decades"let Manchester Woodworking handle all of your needs!
History of Manchester Woodworking and Their Craftsmanship
Manchester Woodworking was founded in 1906 by brothers, Thomas and James Manchester. For over a century, the Manchester family has proudly crafted intricate furniture and cabinetry from high-quality woods like oak, walnut, and cherry. Their passion for woodworking started when they began constructing pieces of furniture and cabinets to furnish their own homes. This passion evolved into creating such masterpieces as hand-carved tables, bookcases with ornate details, finely finished armoires, and beautifully constructed chests of drawers.
The brothers quickly became known for their superior craftsmanship and attention to detail which earned them a prestigious reputation in the Manchester area. Customers would flock to their facility just to see if they could purchase one of the unique wooden creations created by the Manchesters or order custom pieces crafted specifically for them. Despite becoming successful in their business venture, both Thomas and James prided themselves on giving each piece of work their personal touch which is still evident in many of the works that Manchester Woodworking continues to produce today. The skilled artisans of Manchester Woodworking continue to uphold the quality standards established more than a century ago – utilizing time-honored techniques passed down from generation to generation – thus assuring that each product is individually crafted with exceptional craftsmanship from sustainable woods. Many current customers have been collecting pieces from this renowned family business for years due to their commitment to excellence as well as their dedication to preserving traditional artisanal crafts.
Today, Manchester Woodworking remains a family owned business dedicated to producing superior quality handcrafted furniture and accessories that last lifetimes. They are proud members of ESF (Environmental Sustainability Foundation) helping bring awareness of environmental concerns while continuing to responsibly use only FSC-certified wood materials taken exclusively form renewable sources such as other certified forests or reclaimed wood sources such as old-growth barns or structures needing repair due its age or wear & tear from time past use over time. The current owners have greatly expanded the offerings available making traditional home furnishings that are timeless accessible for all budgets so anyone can enjoy them at home for generations.
Variety of Woodworking Projects They Offer
Manchester Woodworking offers a wide variety of woodworking projects. Customers can create custom furniture, shelves, cabinets, tables or any other woodworking project they desire. For more experienced woodworkers they also offer intricate projects such as jewelry boxes, carving boards and specialty pieces. They also supply professionally crafted works such as hand built furniture, picture frames and clocks. Manchester Woodworking uses high quality materials to ensure optimal results and superior craftsmanship for every customer's project. The company is committed to providing excellent service and products that will last for generations with proper care and maintenance. They are highly experienced in both traditional woodworking techniques as well as modern methods ensuring that all customers have the best possible experience when working with them. In addition to their regular offering of woodworking services, Manchester Woodworking also has a showroom featuring many of their completed projects so customers can see the quality of work they produce first hand before taking on a project.
Dedication to Quality Craftsmanship
Manchester Woodworking has been dedicated to providing the highest quality craftsmanship to each and every customer since its establishment over 25 years ago. It is our dedication to delivering fine handmade furniture, custom cabinetry and specialty wood products that sets our company apart from its competitors. We pay close attention to detail and make sure that all of the woods used for our products are carefully selected for both beauty and durability. Additionally, we use some of the most advanced wood-finishing processes in order to produce pieces that are designed to stand the test of time. All of these steps are taken with precision and care so that we can guarantee our customers a product that looks great and functions perfectly for many years to come. That's why Manchester Woodworking is trusted by countless satisfied customers who have no doubts about trusting us with their next project!
Skill and Expertise of Manchester Woodworking Professionals
The professionals at Manchester Woodworking have decades of experience in woodworking and wood crafting. They are experts in all aspects of the craft from designing to construction, from refinishing to installation. The team provides custom pieces crafted with precision and skill, utilizing top quality materials to ensure lasting beauty. Their work is held to the highest standards of excellence for both residential and commercial projects. From hand carved accents to intricate cabinetry designs, their work stands out among other competitors as they pay close attention to detail no matter how big or small the project is. Manchester Woodworking professionals take pride in providing outstanding services based on years of expertise in creating stunning pieces made with care and an eye for perfection that will last a lifetime.
Featured Customer Projects and Portfolio
Manchester Woodworking is a professional woodworking business located in Manchester, UK. They specialize in creating custom furniture and other crafted pieces, such as tables and chairs, bookcases and shelving, cabinets and built-in storage solutions. They take pride in the quality of their work, with each piece being hand-crafted with precision and attention to detail.
Within Manchester Woodworking's portfolio of customer projects can be found an array of spectacular designs created for both home and commercial spaces. Examples include sleek wooden dining tables that incorporate glass or metal accents to accentuate the modern aesthetic; elegant bookcases featuring intricate wood carving details; rustic cabinets made from textured slabs of reclaimed hardwood; unique desks complete with built-in drawers perfect for home office environments – just to name a few!
In addition to showcasing their portfolio of customer projects, Manchester Woodworking is also well-known for its services in custom design solutions. Their team of experienced craftsmen are always available to create something special from an original idea or concept presented by a client. Whether it is a one-of-a kind cabinet design or intricately carved bed frame headboard, they will bring any vision to life. Furthermore, they offer consultation services as well as ongoing support throughout your project according to customer needs. Manchester Woodworkings' impressive portfolio proves that no request is too challenging for them!
Testimonials and Reviews of Manchester Woodworking
Manchester Woodworking has earned a strong reputation for providing quality custom woodworking services at competitive prices. The people at Manchester Woodworking are highly skilled professionals and the craftsmanship is second to none. Reviews of their work are overwhelmingly positive, praising the attention to detail, helpfulness, and professionalism displayed by everyone associated with Manchester Woodworking. Customers frequently comment on how pleasant it is to work with the team and how amazing their projects look when they are complete. Many customers have also noted that it is refreshing to have someone who truly understands their individual needs when tackling challenging projects such as cabinetry or shelving construction. Manchester Woodworking's consistent level of excellence has kept customers coming back time and again for all of their wood-related needs. Those same customers often recommend them to friends and family looking for similar services owed to the company's reliable results and incredible customer service.
Services Offered and Contact Information
Manchester Woodworking is a full-service carpenter and cabinetry shop based in Manchester, USA. We specialize in custom furniture and cabinetry design. Our services include custom furniture design, cabinet refacing and installation, custom millwork, additions & extensions to existing homes, historic renovation, kitchen & bathroom remodels, staircases, deck construction, built in shelves & bookshelves as well as mantelpieces.
At Manchester Woodworking we strive to provide our clients with the highest quality craftsmanship and exceptional customer service from start to finish. We begin each service with an initial meeting so that we can understand exactly what your vision for your project looks like. After the completion of each project, we stand by our work with a one-year warranty on all services we offer.
Our team includes experienced and certified installers who are committed to achieving excellent results for every client's individual needs. If you would like to inquire about pricing or schedule an initial consultation please visit our website or give us a call at (123) 456-7890 today " we look forward to hearing from you!
Conclusion
Manchester Woodworking is a business dedicated to providing unique and exquisite woodworking pieces that are made with skill, experience, and the eye of a professional. Their pre-made pieces are stunningly crafted and their ability to take custom orders is what sets them apart. Every piece they make comes with a guarantee that it was built to last, ensuring that any customer can be confident in their purchase. The team of experts at Manchester Woodworking have years of experience in the industry, giving them the knowledge and skills needed to create beautiful works of art with wood.
From small tables to intricate furniture, Manchester Woodworking specializes in creating pieces that not only look great but are also highly functional. Their stand-out attention to detail will add a touch of class and sophistication to any home or office. Their collections include an extensive range from classical designs to modern styles. Whether you desire an ornate cabinetry piece with detailed carvings or something more contemporary like a sleek set of shelves " Manchester Woodworking can provide exactly what you are looking for. Not only do they specialize in creating special one-of-a-kind wooden items, but also offer installation services so customers don't have to worry about putting things together themselves; leaving more time for other activities instead of worrying about assembly instructions! With Manchester Woodworking Specialists, you can be sure that your bespoke masterpiece will be crafted with the finest materials and attention to detail " producing a highly stylish outcome at an affordable price.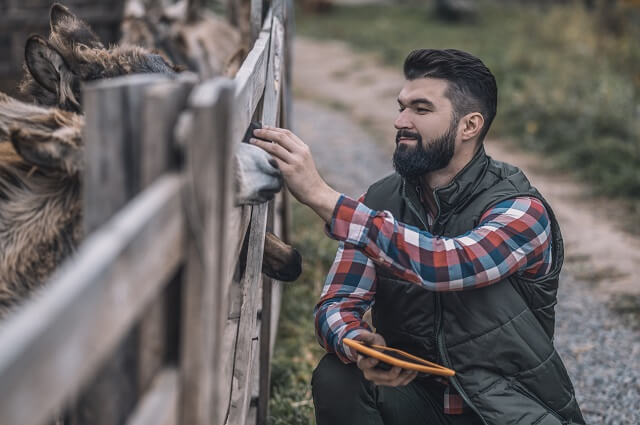 Hi everyone! I'm a woodworker and blogger, and this is my woodworking blog. In my blog, I share tips and tricks for woodworkers of all skill levels, as well as project ideas that you can try yourself.