Introduction to Mullaney Woodworks
Mullaney Woodworks is a family owned business that was built on the principles of high-quality craftsmanship, personalized service, and outstanding customer satisfaction. Founded over 25 years ago, we specialize in providing custom woodworking services for a variety of unique projects ranging from home furniture and cabinetry to retail fixtures and events.
Our experienced woodworkers use only the finest materials and practices to deliver a level of quality that is second to none. We pride ourselves on our attentive eye to detail and are known for our meticulous craftsmanship and flawless execution of projects.
At Mullaney Woodworks, we take great pride in making sure that each piece we produce reflects both the client's vision as well as ours. We work hand in hand with each of our clients throughout every step of the process including consulting, design, fabrication, finish selection, installation, and more.
We understand how important it is to create perfect projects that integrate seamlessly into the space where they belong " whether it's an intimate dining area or corporate boardroom setting. With this principle driving us forward, we hold ourselves to exceptionally high standards that ensure each project has its own unique look and feel while still meeting all relevant design specifications and requirements.
At Mullaney Woodworks you can expect distinctive craftsmanship delivered on time at competitive prices " because your home should be filled with pieces designed with luxury living in mind!
Our Mission and Principles
Mullaney Woodworks was founded on the principle that a passion for craftsmanship and quality can create beautiful products and lasting customer relationships. Our mission is to design and fabricate innovative woodworking products that match the highest standards of quality while delivering outstanding service. Our commitment to quality and innovation is backed by our dedication to keeping up with the latest advancements in technology and eco-friendly production processes. With highly skilled carpenters, designers, and engineers at our disposal, we are able to guarantee you a product that is both aesthetically pleasing and structurally sound. Through professional consultation services, we provide tailored solutions to any project from large-scale construction projects to custom furniture designs. We also offer a variety of materials from certified sustainable sources that ensure only the best results for both our customers and the environment. From planning to delivery, every step of the process is handled with great attention to detail so you can rest assured that your project will make an impact for years to come.
Behind the Scenes
Mullaney Woodworks is a small family-run business that specializes in creating unique, handmade wood products. The company was started by two brothers, Austin and Jackson Mullaney, five years ago. They use high quality woods like cherry and maple as well as more exotic varieties like purpleheart and holly. Each piece of furniture or accessory is designed with both artistry and craftsmanship in mind.
The Mullaney brothers cut the lumber themselves from their own lumber mill, which is operated by their father. The lumber is then dried for a month before it's ready to be worked with. This gives them full control over the quality of the wood they use. Afterward, they take the wood pieces and craft them into stunning works of art that are entirely unique.
To truly bring out the beauty of each piece, the Mullaneys employ an array of skilled woodworking techniques such as hand-planing, staining, varnishing and waxing. Additionally, they construct intricate carvings with various types of hand tools including chisels, saws and planes. Finally, they add decorative details such as knobs and pulls to give every item they create its own distinct character. These added elements not only make the pieces visually appealing but provide greater utility as well. Every finished product flows seamlessly from one step to another until its fully completed"from raw lumber to a masterpiece that's ready for sale or display!
Seeing is Believing
Mullaney Woodworks has been producing top-of-the-line furniture for over three decades. From bookcases and dressers to custom designs, we take pride in making furniture that's built to last.
We have crafted a vast array of stunning pieces. Our clients can expect quality craftsmanship whether it's a simple shelf or an elaborate armoire. We craft each piece with meticulous attention to detail, combining traditional techniques with modern technology. Our entire team of experienced artisans are highly trained to bring out the best in any woodworking project.
Our recent projects feature several custom heirloom pieces such as detailed bookcases and grandfather clocks, as well as traditional dining sets and entertainment centers. Take our newest piece"a glamorous sideboard inspired by nature and featuring exquisite carvings inspired by leaves and stems of flowers"it's sure to make a bold statement in any room!
We also specialize in restoration projects with an emphasis on preserving the original style and character of each individual piece. Whether it be for a family memento or a vintage find you recently unearthed, we strive to ensure each project is finished in the highest standard of excellence possible.
At Mullaney Woodworks, our passion lies in creating timeless pieces that will last through generations to come. Our portfolio showcases our tireless commitment towards crafting furniture that will remain beautiful for years to come! If you're looking for one-of-a-kind furniture made with care and skill, look no further than Mullaney Woodworks.
Advantages of Choosing Mullaney Woodworks for Your Project
By choosing Mullaney Woodworks for your project, you will be guaranteed to receive professional and quality woodworking results. It's a family-owned business that has been providing top notch woodworking services since 1952 so you can trust their craftsmanship. Plus, they offer custom designs that are tailored to their clients' specific needs. Not only this but they also provide free estimates so you can plan out your budget and get an idea of how much the final product will cost before committing to ordering it. Furthermore, all of their materials have been selected with utmost care and are sourced from reputable suppliers which ensures durability and lasting value. Lastly, Mullaney Woodworks places customer satisfaction at the highest priority and strives to exceed its customers' expectations on every job that is undertaken"which makes them a reliable choice for any woodworking solution!
Meet the Mullaney Woodworks Team
Mullaney Woodworks is a small, family-run business based in Dublin, Ireland. Founded in 2011 by the Mullaney brothers " Karl and Stephen " they specialize in custom cabinetry and woodcarving services. Karl handles the creative side of Mullaney Woodworks while Stephen manages the business side; together they bring a unique blend of expertise to every project they complete. They also rely on their team of skilled artisans " including furniture builders, finishers, and carpenters " who constantly strive to create new designs and functional solutions for their clients.
The Mullaney family shares a passion for crafting exquisite wooden creations with exacting precision. Their work ethic is exemplary; from concept to completion, the entire team ensures that each customer receives individualized attention and the highest quality product. In addition to traditional cabinetry construction and installation, Mullaney Woodworks offers services related to wood restoration for antique items as well as period furniture refurbishment. Customers can even submit design requests for unique pieces made to order! Furthermore, the team excels at creating expertly carved sculptures or engravings which are used in both domestic and corporate settings.
No matter what the task at hand may be, the Mullaney Woodworks team always puts forth their best efforts to please customers with their dedication to detail and exceptional craftsmanship that is reflected in every piece they produce. With bespoke service second-to-none, it's easy to see why people return time after time for all of their carpentry needs~
What Makes Mullaney Woodworks Unique
Mullaney Woodworks is a family-owned company that has been crafting high-quality furniture and cabinetry since 1983, meaning they have decades of experience and expertise in the woodworking industry. All their products are handcrafted using the finest materials and innovative techniques to ensure long-lasting durability. They take pride in offering unique designs that are tailored to each customer's needs, resulting in an exquisite piece of furniture or cabinetry that is perfect for individual tastes. In addition, all of their work is backed by a lifetime warranty, so customers can be confident in knowing they are investing in quality craftsmanship that will last them for years to come. From rustic and weathered looks to modern styles, Mullaney Woodworks stands out from other woodworkers with its wide variety of options and custom designs.
Where We're Headed
Mullaney Woodworks is working to become an even bigger player in the custom furniture industry. The future holds exciting possibilities, as we strive to increase our presence both nationally and globally. Our dedicated team of craftsmen are striving to remain at the forefront of innovative design, while continuing to offer high-quality pieces that last a lifetime. We plan on growing our production capabilities by investing in new machinery and technology that will allow us to reach more customers than ever before. We also plan on tapping into international markets, increasing our customer base and expanding beyond North America. We are committed to providing excellent customer service and helping more people create the spaces they have always dreamed of. With our emphasis on sustainability, we will continue manufacturing with respect for the environment, from the forests where wood is harvested all the way through to delivery of finished products in their final destinations. Our passion for creating beautiful and timeless furniture lives strong, only matched by our determination to helping people make great life experiences happen " both now and in the future.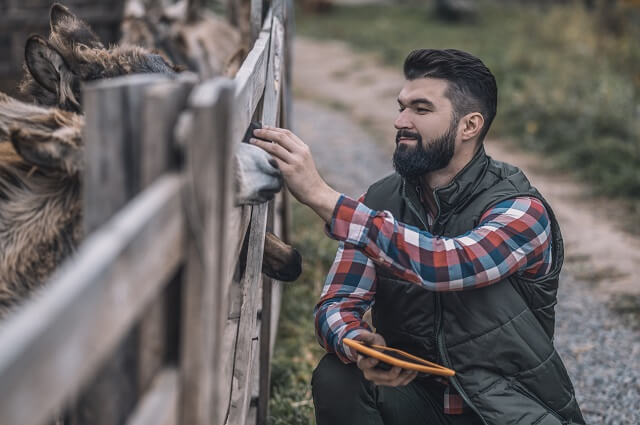 Hi everyone! I'm a woodworker and blogger, and this is my woodworking blog. In my blog, I share tips and tricks for woodworkers of all skill levels, as well as project ideas that you can try yourself.