Introduction to Outdoor Woodworks
Outdoor Woodworks is a premium outdoor carpentry company that specializes in crafting high quality outdoor wooden decorations and furniture. We create custom outdoor furniture pieces with longevity, style, and comfort in mind. Our mission is to provide our customers with the finest outdoor wood products that are both stylish and durable, to help them enjoy the beauty of their outdoor spaces for many years to come.
Our top-quality furniture is created by our expert craftsmen who employ only the most proficient methods to finish your ideal design. We also offer a wide range of customization options to ensure that you are able to find exactly what you need for your outdoor area.
At Outdoor Woodworks, customer satisfaction is our top priority"from helping you design your perfect outdoor area, to delivering a finished product that will last for years and years!
Contact Information:
Phone: (222) 449-2637
Email: [email protected]
Address: 64 Liberty Street, Boston MA 02111
Types of Outdoor Woodworks
Outdoor Woodworks offers a wide variety of outdoor woodworks and structures to enhance the beauty of any outdoor space.
Our most popular products include decks, patios, steps, privacy screens, pergolas, trellises, garden bridges, arbors/arches and gazebos. Below is a detailed description of each of these items:
-Decks: We can design and build in any size or shape. Terraces are great for entertaining guests while still enjoying the outdoors.
-Patios: Patios provide a seamless way to extend your living space from indoors to out. We construct patios using all types of materials from pavers to stone slabs and more!
-Steps: Steps are perfect for providing an easy path between two different levels as well as providing added safety when climbing into higher areas like decks or patio elevations. We offer a variety of options from complete pre-cut stair systems to unique custom stair designs.
-Privacy Screens: Privacy screens make it easy to block out unwanted prying eyes or maintain warmth with additional insulation around your patio area without taking away too much light or air flow.
-Pergolas: Give your outdoor space some character with a beautiful pergola structure! Pergolas can be used in various ways such as shading pathways, hot tubs, poolside areas and so much more!
-Trellises: Used mainly as ornamental pieces but trellises also offer privacy and functionality with their shorter heights while still adding an elegant touch to any landscape project.
-Garden Bridges: Perfect addition for décor on pathways that span wider areas within your landscape project such as ponds or edible gardens. Garden bridges can also add an uplifting feeling particularly when placed over water features like streams or ponds resulting in a stunning feature piece for outdoor spaces!
-Arbors/Arches: Arbors create that perfect curvy pathway look for winding gardens while arched entryways add traditional elegance elements when entering different sections of the garden area!
-Gazebos: These larger structures make instant outdoor rooms where you can lounge with friends and family safely through the seasons against harsh weather cases like rain or intense sun rays. Gazebos come in many shapes from square designs to majestic octagons offering plenty of practical uses such seating areas or simply just for dine al fresco events without worry about extreme temperatures issues hindering your experience outdoors!
Quality and Durability of Outdoor Woodworks
Outdoor Woodworks is renowned for its expert craftsmanship, quality, and durability of products made from sustainable sources. Our woods are treated with the utmost respect, beginning at the manufacturing process all the way to the finished product. Each wooden piece is crafted by hand with attention to detail and precision to ensure that our customers get great pieces that will last a lifetime.
Safety is also taken into consideration during every step of production. We use only non-toxic stains and finishes that meet EPA standards. Additionally, we use stainless steel hardware so our pieces can withstand all types of weather without sacrificing design or beauty.
We also make sure to be environmentally conscious throughout production. All wood used in our products comes from Forest Stewardship Council (FSC)-certified suppliers who practice sustainable harvesting techniques, guaranteeing protection for future generations and healthy ecosystems for years to come. We also adopt measures like using recycled or reused materials whenever possible and/or practical, conserving resources such as energy and water when working with wood. Every item we sell is not only beautiful but socially responsible too!
What Makes Outdoor Woodworks Unique
Outdoor Woodworks stands out for many reasons, but its main mission is to create beautiful, eco-friendly custom woodwork that lasts a lifetime. Their custom creations include outdoor furniture and structures crafted from sustainably harvested wood – unlike other companies who often utilize treated wood that can degrade more quickly over time.
Outdoor Woodworks also provides customers with the chance to turn their outdoor dreams into reality. They provide expert advice and guidance on creating custom one-of-a-kind projects such as custom gazebos, porch swings and garden furniture. Customers' needs are met through customization options such as choosing different woods and finishes. With the help of knowledgeable staff, customers don't have to sacrifice style when designing their dream project!
In addition to their impressive craftsmanship and high quality products, Outdoor Woodworks additionally takes pride in playing an active role in protecting the environment. Their sustainable philosophy ensures they take only what is needed from natural resources while reducing waste and leaving a smaller environmental footprint. All these efforts make Outdoor Woodworks a stand out company in today's market for those looking for unique yet eco-friendly creations!
Showcase of Outdoor Woodworks
Outdoor Woodworks offers a wide array of beautiful custom designed outdoor woodworks. From benches, gazebos and arbors to garden bridges, children's playsets and pergolas, Outdoor Woodworks has designs fit for any occasion. Their projects are crafted out of durable and long-lasting wood, such as cedar, pine or redwood treated for exposure to sunlight and the elements. All pieces are finished with quality stains, sealers and protectants to ensure that your outdoor woodworks will last for many years to come. In addition to standard designs, Outdoor Woodworks also offers customized options which can be tailored to your exact needs. These custom pieces allow you to create the perfect outdoor living space that is both functional and aesthetically pleasing. When you choose Outdoor Woodworks for your next project, you can take comfort in knowing that you are receiving only the highest quality materials and craftsmanship available. Browse their showroom of projects today to get inspired by the beautiful creations they have designed!
Reflection
Outdoor Woodworks stands out from other companies offering similar services because they understand the importance of quality craftsmanship and customer service. Whether it's a gazebo, pergola or fences, Outdoor Woodworks constructs their products with superior materials and finishes that go above and beyond the status quo. Their team of experienced professionals take the time to make sure every project is done with attention to detail in order to ensure complete customer satisfaction. And when ordering online, you can feel confident knowing you'll receive high-quality woodbuilding supplies that have been carefully tested by experts who understand what it takes to make your project a success. From helping design an outdoor space that matches your needs or simply inspiring you with past project examples, readers can benefit from Outdoor Woodworks' premier products and superior craftsmanship that provides an added level of quality they won't find anywhere else.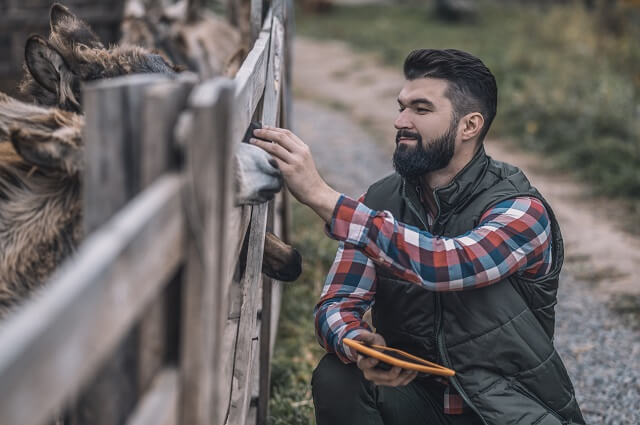 Hi everyone! I'm a woodworker and blogger, and this is my woodworking blog. In my blog, I share tips and tricks for woodworkers of all skill levels, as well as project ideas that you can try yourself.