Community Projects
Phoenix Woodworks is committed to providing the highest quality woodwork services and making positive impacts in their community. Recently, they have partnered with a local home building program to provide materials and skilled volunteers to build homes for families in need. The impact of this partnership has been enormous and far-reaching as Phoenix Woodworks has provided a safe space for these families to call home. In addition, the generous donation of lumber allowed more people to experience the joys of having a family house.
In addition to this endeavor, Phoenix Woodworks recently hosted an intergenerational event to bring young students together with elderly members of the local community for an afternoon of building projects and team bonding activities. These events provided both groups with valuable learning experiences and gave them a chance to share stories from their respective generations. This project created meaningful connections between generations that will last long into the future, impacting both their lives and those in the community around them.
Environmental Sustainability
At Phoenix Woodworks, we are committed to environmental sustainability and take various proactive steps to ensure that our business practices reflect this. Whenever possible, we seek out a variety of materials from responsibly sourced and recycled resources. We also make sure to properly dispose of waste when needed and only work with manufacturers who share similar values regarding environmental sustainability.
In order to avoid hazardous chemicals, we utilize an organic wood sealant which is both child-safe and hypoallergenic while still providing excellent protection. Additionally, all of the varnishes used in our processes were designed to be low-VOC (Volatile Organic Compounds) so that no toxic substances are released into the environment.
We are dedicated to minimizing our ecological footprint as much as possible while still offering high-quality products at competitive prices. Our commitment to sustainability continues to expand as new technologies emerge with potential for reducing pollution and preserving our natural resources.
Partnerships
Phoenix Woodworks has established a number of partnerships over the years, which have ultimately resulted in large-scale benefits for both their company and its customers. One of their more notable partnerships is with a local hardware store, which has allowed Phoenix Woodworks to reduce its delivery costs through bulk orders of lumber and other necessary products. This partnership has allowed Phoenix Woodworks to offer customers lower prices on their products, making them the ideal choice for all of their woodworking needs. Not only that, but the hardware store's expertise in properly storing lumber and other wooden materials allows Phoenix Woodworks to keep up with popular trends and offer unique custom creations. They have also partnered with a few local artists who specialize in custom decoration techniques, helping to open up new avenues for creativity through unique design elements that can be incorporated into even the most basic projects.
Innovations
Phoenix Woodworks makes use of a variety of innovative woodworking techniques to create unique and breathtaking works of art. They specialize in custom designs that take on the look and feel of both traditional and modern styles. Unlike many other woodworkers, they are adept at utilizing the latest production techniques while still drawing upon centuries-old woodworking techniques. One popular woodworking technique is steam bending – a process by which heat is applied to bend pieces of wood into detailed curves without compromising its integrity or strength. They are also capable of creating elegant bent lamination products without sacrificing its appearance or functionality, through the process of layering thin veneers glued together with adhesive under pressure while simultaneously applying heat and moisture. Additionally, Phoenix Woodworks uses specialized machines like CNC routers to craft incredibly intricate details in their pieces. The level of precision achievable through these machines make it possible to bring intricate detailing into any design, truly making it unique for each project. By combining traditional processes with newer ones, Phoenix Woodworks' artistry shines through its quality output.
Behind the Scenes
At Phoenix Woodworks, we believe that the quality of our products is a direct reflection of the people behind them. That's why we take pride in showing off the faces and stories of the staff members and artisans that create all our products.
Karl Roberts is a master woodworker with over 20 years experience in crafting unique and valuable pieces. After working for some of the best known furniture makers in California, Karl decided to start his own custom woodworking business. His ambition is to make high end products that will stand the test of time, but also be affordable for everyone. "Truly one-of-a-kind furniture shouldn't cost an arm or a leg, because if it does then only those with unlimited resources can afford it" – he says "But at Phoenix Woodworks " anyone can get something special."
We are also proud to have Greg Ross on our team. With 25+ years in carpentry and construction work, he brings incredible precision to every project we undertake. As head carpenter, he always ensures our team completes every job above and beyond customer expectations. In his own words "It's always worth going that extra mile… because true craftsmanship takes attention to detail".
At Phoenix Woodworks we love what we do so you can expect nothing but excellence when you come to us for your custom furniture needs. Join us on this journey as we create stunning one-of-a-kind pieces designed with both aesthetics and functionality in mind!
Before/After Photos
At Phoenix Woodworks, we understand the power of seeing results firsthand. That's why we are proud to offer potential customers a glimpse of the quality work we do. We have put together a collection of before and after photos that truly demonstrate our commitment to excellence in all that we do. Whether you're looking for custom cabinetry or one-of-a-kind furniture creations, each project offers its own unique story and showcase the skill level achieved within our team. From refinished hardwoods to rustic grain treatments, every feature is designed and crafted with an eye for detail. Take a look at these photos and see firsthand why Phoenix Woodworks has been the top choice in woodworks services since 2002!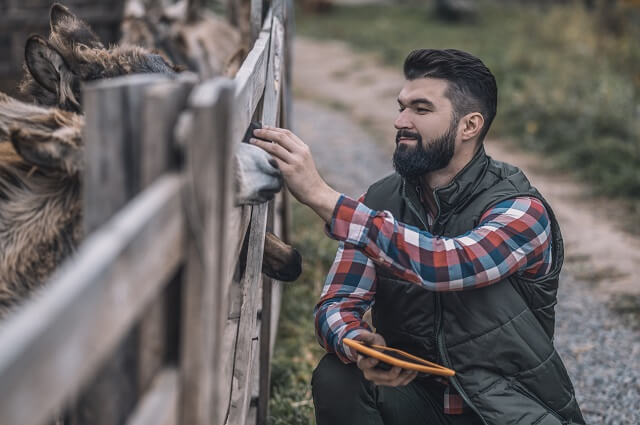 Hi everyone! I'm a woodworker and blogger, and this is my woodworking blog. In my blog, I share tips and tricks for woodworkers of all skill levels, as well as project ideas that you can try yourself.