Introduction
Rick's Woodworks is a custom woodworking business located in Florida. Our mission is to provide top quality craftsmanship and to provide our customers with unique designs that reflect their individual styles and personalities. We specialize in creating custom wood pieces, both furniture and decorative items, that are tailored to your exact specifications. In addition to customized designs we also offer pre-made pieces that feature classic designs from centuries past. Whether you're looking for a simple coffee table or an ornate mantelpiece, we can help bring your vision to life. With our high attention to detail and exquisite craftsmanship, we strive to create works of art that will last for generations. At Rick's Woodworks we take pride in providing our customers with quality creations at an affordable price. Our team of experienced craftsmen take the time to ensure every piece exceeds expectations so you can be proud of the furniture you own from Rick's Woodworks.
An Insight into Rick's Background and Inspiration
Rick has been a woodworker for most of his life. From a very young age, he was enchanted by the smell of freshly cut wood and the creative challenge of building things from it. After attending career school to become a professional furniture maker and studying hard at home, Rick eventually dedicated his time to building custom furniture that reflected his personal sense of style.
He spent hours in workshops, fine-tuning techniques with practiced ease and teaching himself how to build unique pieces of timeless beauty. In recent years, each piece Rick crafts is truly a work of art. He employs different woods and finishes that give every project a one-of-a-kind look and feel. His studio includes sophisticated machinery such as lathes, saws and floor sanders which all come together to bring his exceptional design ideas to life.
Everything at Rick's Woodworks is created with meticulous craftsmanship and an eye for balance; where curves meet smooth edges, resulting in visually stunning creations. Attention to detail is given special emphasis in every project as every line or element is designed for both functionality but also aesthetic appeal.
Rick recognizes that quality craftsmanship matters more than anything else when it comes to creating a piece of art – he values aligning himself with high caliber materials and resources that not only make beautiful end results, but also stands the test of time. Along those lines, customer satisfaction has always been paramount at Ricks Woodworks – each client receives personalized attention along the way so that their final product meets their expectations perfectly! By dedicating himself to excellence in crafting furniture, Rick has earned recognition as a sought after artisan whose work speaks volumes about his professionalism and passion for quality workmanship.
A Closer Inspection of Rick's Techniques
Rick's Woodworks is a small custom woodworking shop located in northern Idaho. Rick is an experienced and passionate craftsman who puts a lot of skill and care into each piece he creates. His goal is to make sure that each piece carries its own unique signature, from the intricate carving work that adorns the edges of furniture to the way the joints fit together seamlessly. He uses only the highest quality materials – ranging from exotic hardwoods to rare burl woods – and takes great care to ensure each piece is crafted with precision and attention to detail. Each project is an expression of his passion for woodworking and design.
Despite being a small shop, Rick has access to a variety of specialized tools and techniques, in addition to traditional ones such as chisels and saws. He often relies on modern technology such as lasers, computers, machine routers, planers, digital measuring instruments and 3D scanning devices. This offers Rick an array of options when crafting his pieces which gives him the potential to create even more detailed works with greater accuracy than he ever could before. He also experiments with different finishes such as oil stains, varnishes, paints or waxes- allowing for customized colorations based on customer preferences or even something entirely original designed and created by Rick himself!
Highlighting Recent Projects
Ricks Woodworks has provided custom woodworking services for homeowners, businesses, and organizations since 2001. Founded by Rick, who takes pride in the quality of his work and seeks to build relationships with his clients that last for years to come.
Rick's team of skilled craftsmen at Ricks Woodworks have created stunning works of art from various types of wood including walnut, oak, cherry and many more. He specializes in designing furniture from scratch according to customer specifications as well as refurbishing existing pieces. Projects have included custom desks and bookshelves for executives' offices, custom entertainment centers for homes, dining tables or buffets designed using the customers' vision and craftsmanship tailored to meet their requirements. They also do specialty pieces such as gun cabinets or children's furniture with personalized etchings or designs while always keeping safety top-of-mind. The experienced craftsmen make use of a variety of techniques including joinery methods employing long-lasting glue joints, dowels and pocket screws while applying stain finishes, enamel paints and lacquers that enhance the beauty and durability of each project. Recently they refurbished an old wooden church pew making it look like new again ready to give another generation many years of use. In addition to creating one-of-a-kind pieces, the team can repair cracked wood on furniture or reinstall broken hardware on doors and drawers so you don't have to replace them. No matter what it is you need built or fixed when it comes to woodworking Rick's Woodworks will get the job done right!
Advantages of Selecting Rick's Woodworks
Rick's Woodworks offers countless advantages for clients looking to craft high quality handcrafted pieces of furniture, décor, and woodwork. Chief among these benefits includes Rick's commitment to excellence and exceptional attention to detail, which allows even the most demanding clients feel assured that their piece will meet the highest of standards. Additionally, Rick is committed to working closely with each customer to develop a plan tailored specifically to their individual needs and style, ensuring that he will create something unique and beautiful within the stated time frame. Moreover, his commitment to transparent communication ensures you won't be left in the dark throughout the entire building process – but instead have a better understanding of how each element of your custom piece comes together. Finally, all work completed by Rick's Woodworks is backed by a satisfaction guarantee – giving customers peace of mind that the project was done well and with the utmost precision.
Customer Reviews
Rick's Woodworks has been a pleasure to work with. They are incredibly attentive, listening carefully to our requests and providing us with the highest quality finished product. The process was seamless from start to finish, with very little time between design and completion. We could not have asked for better results! Everyone at Rick's was incredibly friendly, professional and knowledgeable – from the designers to the craftsmen. The finished product is beautiful and we couldn't be happier. We would highly recommend Rick's Woodworks for any custom woodworking project you might have.
Intriguing Followers with a Peek Inside the Workshop
Ricks Woodworks is a local woodworking shop run by woodworking artisan Rick. At Ricks Woodworks, customers can find one of a kind pieces of furniture and art made to specifications. Beyond that, though, the team at Ricks Woodworks also wants to showcase the craftsmanship behind each unique creation. To do this, they offer followers insights into the workshop showing how each piece is crafted. This is done through pictures and video providing detailed views of the process. Seeing a piece go from raw material to beautiful custom crafted item provides an appreciation for not only the skill it takes but also behind the artistry in every unique piece of work.
A Subscription Option
At Rick's Woodworks, customers now have the option to subscribe for exclusive access and regular updates about the latest developments and projects. They will be able to get exclusive insights into behind-the-scenes and sneak peeks at upcoming projects from Rick's Woodworks. With a subscription, customers will receive notifications when Rick launches new products or offers special discounts on select items. Furthermore, subscribers will also gain access to an archive of video tutorials given by Rick himself, who is an experienced woodworker and always willing to share his knowledge with others. Subscribers can tune in weekly for in-depth interviews with other project creators, as well as product reviews by people who used them in their own workspaces. For those passionate about woodworking, this subscription offers a great opportunity to take advantage of all the amazing features provided by Rick's Woodworks.
Closing Remarks
Ricks Woodworks is a family-owned and operated business with the mission to create beautiful, high quality furniture and craftsmanship. We offer custom pieces tailored to your needs in our showroom or online. Our products are always made locally in North Carolina, with quality materials and attention to detail.
This summer, we're offering exclusive promotional deals for new customers – 10% off any custom piece when you provide measurements, 15% off all of our ready-made items, and 25% off when you spend over $1,000! Put the exquisite craftsmanship of Rick's Woodworks into your home and enjoy the savings along the way.
At Rick's Woodworks, we believe in creating timeless furniture that will be appreciated for years to come. Whether you're looking for classic silhouettes or something more modern, we have something for everyone. We specialize in upholstered furniture like sofas, chairs, loveseats, sectionals and chaises that offer comfort as well as style. We also feature an array of seasonal pieces that can complete any space – from media units to accent chairs to storage solutions. And don't forget about those classic tables and shelving systems that add an element of character no matter where they are placed! With these exclusive summer offers, now's the perfect time to upgrade your dining room set or refresh a living space!
When you shop with us at Ricks Woodworks this summer, you're not just shopping for beautiful custom furniture – you're getting amazing deals on timeless pieces backed by expert craftsmanship you'll appreciate forever. Shop today and start making memories that last a lifetime!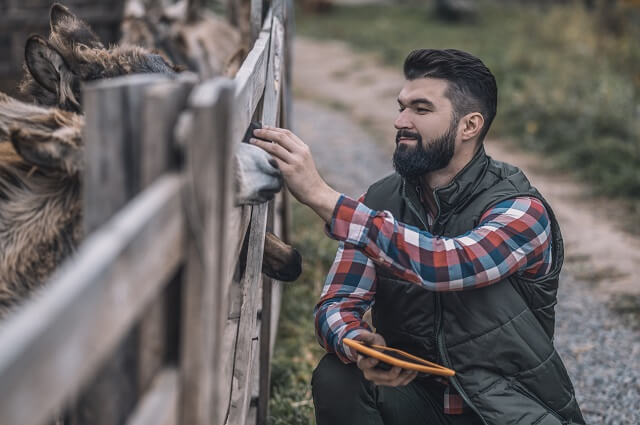 Hi everyone! I'm a woodworker and blogger, and this is my woodworking blog. In my blog, I share tips and tricks for woodworkers of all skill levels, as well as project ideas that you can try yourself.