Feature Customer Testimonials
At Sean's Woodworking, we take pride in creating each piece with utmost care and attention to detail. Our customers continually express their admiration for our workmanship and tell us how thrilled they are with the craftsmanship of our pieces.
From grand armoires to custom tables and more, customers love to share their stories about how Sean's Woodworking has improved their homes. Susan describes how she loves using her new armoire as an entertainment center full of board games and gaming consoles for family game nights. Caleb wanted a console table that blended into his rustic home decor, and says he is "ecstatic" with the finished product that now graces his entryway. Lana was on the hunt for the perfect side table to display a precious family heirloom vase – something that she could put in any part of her living room – until she found what she needed at Sean's Woodworking.
At Sean's Woodworking, we believe it's experiences like these – shared by our customers – that make all the difference in delivering pieces that we can be truly proud of!
Behind the Scenes
Sean's Woodworking is renowned around town for crafting unique, one-of-a-kind furniture pieces. While the end product always receives the most attention, there is a lot of work that goes into each piece from start to finish.
Before any wood is even cut, Sean spends time exploring various designs and takes inspiration from nature and his experiences. He then sketches out those ideas on paper and tweaks them until he's satisfied with the vision. Once he settles on a design, Sean develops a plan for the build and acquires the necessary materials — all chosen for quality and function — and prepares for construction.
Next comes the hands-on work: cutting wood to size, sanding each edge to ensure proper fitment, drilling joinery holes into planks of wood, assembling parts with either glue or fasteners, oiling and waxing surfaces once complete. This process happens repeatedly until every part of the construction is complete while maintaining precision throughout so that it seamlessly fits together when put together.
Sean also enjoys staying at this point in the creative process as much as possible since it gives him plenty of time to study his project to consider how it might look different if changes were made; this leaves even more room for exploration!
Finally comes upholstering, finishing touches like carving lines in unexpected places along with staining and/or painting that give every turn an individualized aesthetic. After these steps are finalized, Sean photographs his creations before carefully packaging them off towards their new home!
DIY Tutorials
Sean's Woodworking DIY Tutorials bring readers step-by-step instructions on how to create stunning custom pieces of furniture that will surely wow any guest. From coffee tables to bookshelves, Sean provides detailed plans, helpful diagrams and pictures, handy tips, and advice on the right tools and materials needed for each project. With these DIY tutorials, readers can easily create beautiful creations within their own homes using simple materials they may already have on hand. From selecting the right wood, learning how to properly cut it, join pieces together with glue or dowels, sanding down to a smooth finish and applying a protective coating such as stain or sealer: Sean's tutorials cover all the bases. With the help of Sean's tutorials, readers will be able to personalize their favorite furniture pieces so that they are unique and reflect their own home aesthetics perfectly!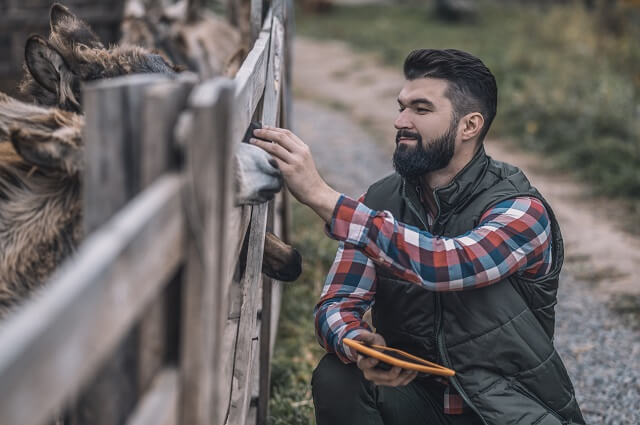 Hi everyone! I'm a woodworker and blogger, and this is my woodworking blog. In my blog, I share tips and tricks for woodworkers of all skill levels, as well as project ideas that you can try yourself.