Our challenge as Crafter's and intarsia artists is to discover our markets. You need to know your market, who is your customer? Are you selling a product to local or global customers.
If you're selling to local customers say out of a storefront, you must know if you are in the right market and selling at the right price for this local customer. If you're not showing the right product to the right customer base, chances are they're won't be any sales are at least very few.
It only makes sense that If your selling a product that is not of use to the customer and its not something that they see they want or need, you had better find either different markets or a different product to sell from your store.
I use to have a shop that sold simple crafts like little animal yard and driveway signs. I sold lots of country style decorative items for the interiors of their homes. These items sold well because I was living in a rural area where my customers had big yards and long driveways.
These people loved the country style of decorating. They loved the crafts I was making for them. I even had other crafters producing items for me to sell for them. I was producing and selling to my market base.
If I was trying to sell the country style signs or plaques where I'm living now, in the city, I would not do so well. For my customer base is not the same. Their yards are different, their driveway is short and their interior decorating may not be the same kind of "country style." So for this new customer base you have to change your product line.
Does your product fit into the decorating scheme of most of your customers, if not very few are going to buy. You must be certain that your craft fits with your prospects or your business will fail. You must take the time to study this. Find the proper market place.
Crafts people are used in having friends and loved ones telling them how cool and how beautiful there craft is, this is encouraging. The problem is that it's not realistic. You need to get input and about your product from a source that will give you a helpful honest response about your product.
When your customers come into your shop and say how much they like what you're doing but walk out without buying anything you have to ask yourself, what's wrong? Are you in the right market for the craft you sell? If your craft fits your customer, how is your price? The price you sell your product for may need to be adjusted up or down. For the price setting you need to look at your competition.
At what price are they selling a comparable product. Ask yourself can I make a profit selling my product at that price. Can I sell my product and get a higher price? What can I do to make my product worth more money?
I now sell art, "intarsia woodworking art" that is higher priced, which means for the customer to let go of the money, she will have to really love your product.
Crafts, can be a tough market. I am a cabinetmaker, caught up in the world of art. I love to add artistic designs to cabinet doors to make them stand out from what other people build. The cabinets add atmosphere to a room by giving the room character and there by adding value.
I have managed to sell a lot of my work over the years. My prices are usually from about $200 to $15,000 depending on the work involved. As I said before, some time ago I had a craft shop in a small town. I built every wood craft I could think of to build and it was fun, but not really much money. The money only comes after you learn the business end of the craft market. As a cabinetmaker I have learned the hard way that you must get paid for the hours that you work, even when you love the work.
How much should I charge for my work? It's basically the same for most businesses, how much do you want to pay yourself per hour. Just add to that a percentage for overhead plus a percentage for profit and add material cost. That gives you a charging rate for all of your products. You must add the profit, that gives you the money to grow, like buying more tools.My charging rate depends on if it's commercial or residential, $45-$85 per hour depending on how custom the work is.
In my old "craft shop" my charging rate, at that time, was $35 hour, the price fit the product and the overhead. If you can sell your craft as "ART" it will increase the amount you can charge for your product. Perceived value! Do you have awards! Do you have newspaper and magazine articles about you! Do you have references? Have you developed a recognizable name for your market? If not, you need to work towards these things. All of this adds to the perceived value of your craft.
Intarsia woodworking is my craft, my art. It's the work I look forward to doing. Find the craft you love to make, find the correct customer base, set a reasonable price for your work and your on your way to a successful satisfying life.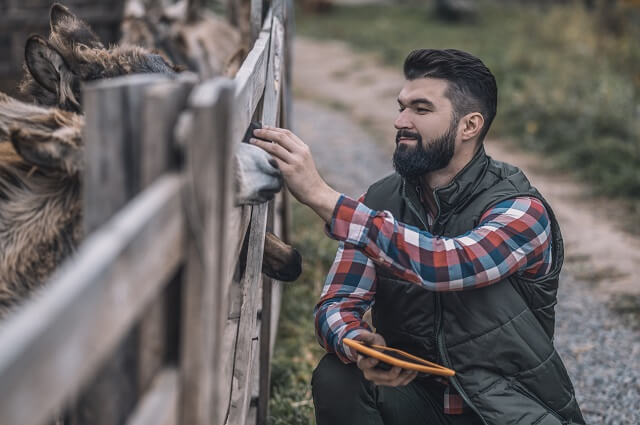 Hi everyone! I'm a woodworker and blogger, and this is my woodworking blog. In my blog, I share tips and tricks for woodworkers of all skill levels, as well as project ideas that you can try yourself.