Introduction to Jointer Basics
A jointer is a type of woodworking machine which utilizes a rotating knife blade to mill the surface of the wood. The most common use for a jointer is to quickly create perfectly flat, straight edges on boards and planks; this operation is often known as "jointing". By using a jointer, woodworkers can create beautiful and precise joinery in their projects with ease. Jointing also helps eliminate material waste, since it provides clean, straight cuts that would otherwise require additional machining or sanding.
Woodworking jointers come in various sizes and adhere to different power requirements. Handheld models are light-weight and operated by hand, but larger benchtop models usually require electrical hook-up. Some benchtop jointers offer variable speed settings and specially designed blades that can cut through even dense hardwoods without much trouble. There are many types of jointers available, so knowing your project requirements will help you choose the best one for your needs.
Comparison of Jointer Types
Hand Jointer – This type of jointer is the simplest and least expensive. It's portable and can be used in any workshop although it needs to be mounted on a workbench or other stable surface for accuracy. The main disadvantage to this type of jointer is its limited versatility, as it cannot join pieces thicker than a few inches or longer than about 12 inches, making it unsuitable for some projects. Advantages include its easy set-up and maintenance, as well as its ability to joint smaller pieces quickly. This type of jointer is best suited for small craftsman projects.
Planer Jointer – A hybrid between the hand jointer and stationary jointers, planer jointers offer several advantages of both types while minimizing their respective disadvantages. This 2-in-1 machine combines a planer and jointer in the same platform which can save space in a crowded shop. Furthermore, planers are capable of deeper cuts than their handheld counterparts because they use larger knives, making them suitable for heavy duty applications like milling or large resawed boards. However, planers are more expensive to purchase up front so they may not be an option if you have a budget or had limited space or scope of work requiring only a single purpose tool.
Stationary Jointers – Stationary jointers are the most versatile types of woodworking machines available since they're designed to make wider cuts with greater precision than handheld tools are able to provide. Common designs feature locator surfaces that permit board positioning just milliseconds before cutting occurs to ensure continuous and firm contact between the jointing stock and blade tip throughout all operations. These models are also ideal when joining boards together with wider distances between cuts due to their more powerful motors accentuating their speed compared to hand-operated machines while also maintaining superior accuracy at certain thicknesses/lengths required by individual projects. Additionally, stationary jointers come with adjustable fences enabling different stock widths/thickness accommodating any specifications needed creating repeatable results time after time helping boost production time leading to savings in labor costs over time for larger shops or manufacturers involved in continual production runs
Features to Consider
Motor Size – The motor size is an important features to consider when looking for the best woodworking jointers. Motor size will determine how fast and efficient the jointer runs, so look for models with larger motors. These generally come in a range from 1/2 to 3 HP and you can find one to suit your needs whether it be a small workshop or industrial level output.
Cutting Width -The cutting width determines the width of boards that can be jointed at any given time, so if you plan on jointing wider boards, then you should opt for a model with a greater cutting width capacity. As with motors, these sizes can range from 6 inches all the way up to 12 inches, depending on what type of project you are working on.
Bed Size – Bed size is another key factor to consider when shopping around for the best woodworking jointers. Bed size refers to the amount of workspace available on the machine. Models with longer beds provide more room for jointing larger boards as well as being able create longer joints in fewer passes. Generally speaking smaller bed sizes will range from 24" up to 30" whereas larger models can go up to 60" but may also have increased price tags due their construction materials.
Dust Collection – Dust collection is also important when it comes to finding the best woodworking jointers as it traps sawdust generated from the cutting process and helps maintain a clean workspace. Most models use a 4" dust port allowing easy connection of a vacuum system or shop vac for optimal sawdust evacuation. However, if your shop doesn't have good ventilation, then you should try and find one equipped with both an overarm sole opening and dust collector that allows further access too tight spots like corners and edges.
Jointer Fence – A fence allows added stability while handling long strips of material since they often need support while they are being jointed and planed. Jointers usually come standard with one fence in which height accuracy can be adjusted by either knobs or levers located on its side or underneath depending on model specifications. If two fences are needed then it's worth considering models equipped with two adjustable fences that improve angle adjustments when planing boards at different angles as found in crown molding applications for example.
Blade Guard – Lastly blade guards help protect operator safety by guarding against inadvertently placing fingers near cutters while providing ventilation where dust buildup is not wanted such as jewellery making tools sharpening apps etc . Of course some models come already preinstalled so always read through product specs before purchase !
Jointer Accessories
Mitre Gauge: This accessory is an important tool when it comes to creating accurate and precise flat surfaces. The mitre gauge helps you ensure that the wood is cut straight across, which is often important when making cuts on a jointer.
Push Blocks: Push blocks are a must-have safety tool for your workshop that can help keep your hands and fingers safely away from the cutting blades while also preventing kickback and ensuring a smoother cut.
Feather Boards: Feather boards are used to prevent rocking due to uneven pressure being applied as you move the wood through the machine. They also help keep pieces of wood tight against the fence so they don't move while they are being cut.
Miter Bars: Miter bars are installed onto the fence or infeed table and allow for accurate repeatable cuts when doing multiple cuts at a time. They can be used with or without feather boards, depending on your needs.
Kickback Jigs: Kickback jigs are designed to help reduce kickback when trimming long pieces of lumber on your jointer by helping hold them in place during a cutting operation.
Safety Tips for Using Jointers
In order to safely use a jointer, it is essential to understand the features and how they operate. When setting up your jointer, read the instruction manual carefully to be sure you are familiar with the parts and how they should be assembled. Additionally, don't forget to double check parts for defects such as rough edges, loose bolts and nuts, and misalignment of blades before use. It's important to always check that guards and other safety devices are correctly installed and properly functioning before beginning work.
Before starting the machine each time, inspect for any changes in its operating sound or vibration patterns. If any irregularities occur during operation, stop immediately and investigate further. Ensure that all dust collection systems are properly connected if included with your jointer; if these devices become clogged or otherwise damaged it may lead to serious injury or even death.
When using a jointer, proper personal protective equipment (PPE) is an absolute must in order to ensure user safety. Safety glasses or a face shield should always be worn when working with wood since pieces can fly off suddenly due to kickback at high speeds; hearing protection also a wise idea as jointers can produce loud noises when operating. Dust masks are recommended as well when dealing with wood particles that may enter the air while working on your project. Finally, gloves should also be worn when handling sharp blades in order to avoid injury due to cuts or lacerations.
Finally, all tools require maintenance over time in order for them to operate at peak efficiency and safely – jointers are no exception! Be sure to perform regular inspections looking for signs of wear on blades or components; tighten bolts as necessary if they appear loose; sharpen blades if needed so that cutting is efficient; clean out dust collection units regularly; lubricate parts per instructions from the manufacturer's manual where appropriate; follow instructions for calibrating fences accurately; NEVER attempt repairs beyond basic maintenance without qualified assistance; and store jointers indoors during periods of non-use in order protect them from damage due weather conditions outside.
Top 5 Rated Jointers
1. DeWalt DW735X – The DeWalt DW735X is one of the best woodworking jointers on the market due to its durability, exceptional performance and many helpful features. This highly efficient jointer is crafted with an extruded aluminum-frame and heavy-duty cast iron fence that helps provide accuracy and stability after long sessions of working with hardwoods. It has two massive 13.0" x 75' nylon helical cutters which are surrounded by two gearbox motors that give it a power output of 10,000 RPMs. You can adjust the speed between 6,000 to 10,000 RPMs easily thanks to the handles located on each side of the machine. For workpieces larger than 9-1/4 inches wide, the solid cast iron tables provide support and accurate joins in even very tough material. The 4-inch dust port allows for more efficient removal of sawdust from your workshop, keeping it clean and reducing the risk of injury from moving parts or sawdust inhalation.
2. Powermatic 1791317K JP!6 – This high quality professional grade stationary woodworking jointer has a potent 5HP motor powering two diamond spiral cutter heads arranged in an end-to-end configuration for precision results every time you use this machine. The three knives on each head produce a perfect joint in no time at all with minimal effort required from you due to its large 60 inch X 20 inch table size which accommodates any size board without fail or compromise to accuracy at all times! Additionally, it also comes standard with a 30 foot cord length so that you can get those really long cuts completely uninterrupted and exact too without fail! From amazing power output capacity to unbeatable design quality as well as microscopic blade adjustments; this amazing tool is simply one of the best buys ever when considering purchase in this sector of woodworking tools today!
3. Shop Fox W1819 – If you are looking for a woodworking jointer with excellent cutting power then look no farther than Shop Fox W1819 Jointer Machine " it's perfect for anyone who wants to take their furniture making skills up a notch. This 8in joiner offers 18 ½ inch industrial grade knives for smooth cuts on any type of lumber along with a 16 amp motor capable giving you enough power for even complex joinery jobs such as rabbets and mortises. It has adjustable triangular fence guides for proper alignment whether straight or angled and also features four independent jack screws that lets you fine tune angle joints quickly and accurately every time! Its 16 spinning blades have been designed specifically for increased grain extraction when jointing hardwoods so whether you're working on crown moulding or door frames this tool will definitely make your job much easier while producing outstanding results!
4. Grizzly G0634Z – This highly rated jointer includes numerous impressive features that make it stand out among other models available today like its powerful 4 HP motor which gives it high torque strength while still remaining silent during operation. Alongside its motor is 2 powerful helical blades lying 17" apart creating perfectly cut fences with precision every single time without fail " something none other models can promise you too plus they help reduce vibrations significantly as well enabling smoother operations on even super brittle stuff like walnut cherry etc… Furthermore there's also an adjustable guard design allowing customizable blade height selection according to what kind of material you're currently dealing inside your projects! Lastly durable construction supports longevity despite constant usage so nothing needs replacing anytime soon either at all?
5 .Porter Cable PC160JT – Porter Cable PC160JT 6-Inch Dovetail Jointer tackles tough crafts whatever shape size or depth they may be demand from it"thought admirable befitting task especially if used experienced hands"not only does perform beyond expectations also last lasts thanks solid overall construction used manufacturing parts included feature cast iron table sliding tension guide handle steel base powered 12amp electric motor capabilities project requirement demands always met reliable acceptable way possible
How to Choose the Right Jointer for Your Needs
Budget: When shopping for a jointer, it's important to know how much money you can reasonably afford to spend. Knowing the range of prices available and staying within your allocated budget will help ensure that you end up with a quality product at a reasonable price.
Projects: It's important to consider the type of projects you intend to accomplish with the jointer in order to properly assess which machine is right for you. For example, a smaller 6 inch model might be best for smooth surface planing and small tasks, while larger machines are better suited for more complexboard shaping applications.
Experience Level: As with most tools, jointer models range from beginner-level tools to those more appropriate for an advanced woodworker. Consider your experience level and any help you may have when making your decision. The bigger the machine, the more demanding it is to use correctly – therefore beginners should opt for a simpler design whereas more experienced woodworkers might prefer a model equipped with additional features such as increased power over larger tasks.
Motor Size: Generally speaking, the size of the motor in the jointer you choose will be reflective of the size or amount of material it can carry at once. A machine with a larger motor can handle thicker materials or ones that require long lengths of travel in one pass.
Bed Length: This should correspond to both what material needs to be jointed and also what length boards needworking on as some jointers have shorter bed lengths than others. Longer beds are generally recommended if working on wide boards or requiring extra reach over spans while short beds are preferable if only planning on dealing with narrower cuts or small trim pieces regularly.
Desired Features: You may find yourself looking for certain features in order to successfully achieve specific results. Features such as variable speed controls and cutter head adjustment capabilities allow you greater control over results while specialized additions (e.g., dust collection) provide enhanced efficiency and convenience when jointing accurately and safely day after day.
Pricing & Availability
Pricing for a woodworking jointer can vary, depending on the brand, features included and size. Online retailers, such as Amazon and eBay, offer a wide selection of jointers from a variety of brands including Jet, Grizzly, Dewalt and Powermatic. Prices typically range from $150 – $1000+, depending on the features included. Some jointers come as an entire package with a stand and are ready to use right away. Regional stores such as Home Depot or Lowe's may also carry jointers, although their selections are more limited than those found online and will generally be on the higher end of the price range. Additionally, small shops owned by experienced woodworkers may have used jointers available at discounted prices if you're looking for a more budget friendly option.
Wrapping Up
When it comes to woodworking, having the right tools and equipment is essential. With so many available on the market today, choosing the best woodworking jointer can be a bit of a challenge. In this blog post, we discussed what makes a good quality jointer and why they are important for precision and accurate work when working with wood. We have also listed five of the top-rated jointers that have many great features that would make them ideal for any serious carpenter or hobbyist. The Grizzly G0833P 8" Benchtop Jointer is an economical choice which offers great value for money and comes with several useful features including variable speed switch, blade guard and dust collection chute. The Powertec 708457 Deluxe 6" is another good choice which includes large front table wings for increased material support plus a powerful motor for fast cutting operations. The Shop Fox W1837 10-Inch Hybrid Jointer works well even with tough hardwoods thanks to its 3 horsepower motor as well as its extra long tables which ensure precise cuts every time. Finally, there is the JET 708457XJJ-6 9″ Heavy Duty Jointer which comes with a powerful three knife cutter head and strong cast iron tables making it ideal for larger projects requiring more power. To sum up, the best woodworking jointer will depend on your individual needs but these five jointers offer great features and perform reliably while providing you with excellent performance whatever your budget may be.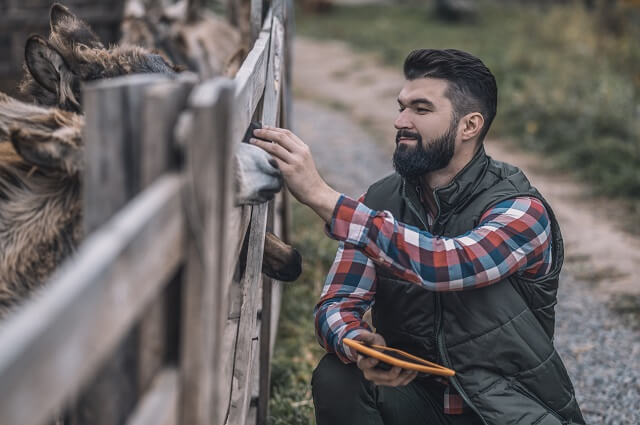 Hi everyone! I'm a woodworker and blogger, and this is my woodworking blog. In my blog, I share tips and tricks for woodworkers of all skill levels, as well as project ideas that you can try yourself.