Expert Resources
At Bo Taylor Custom Woodworking, our team of experts strive to provide you with the best advice and service available. We understand that custom woodworking projects can be complicated and time-consuming, so we make sure to provide customers with the helpful resources they need. From our knowledgeable blog posts to our informative videos and instructional manuals, we are here to aid you every step of the way. In addition, Bo Taylor Custom Woodworking subscribes to a wide variety of workshops and online courses in order to stay up-to-date on all the latest in industry trends. With such resources at our disposal, our professionals can offer expert advice and guidance on any custom woodworking project. We take pride in providing our customers with reliable solutions that save time, money, and effort throughout their custom woodworking journey.
Benefits of Custom Woodworking
Custom woodworking offers an abundance of unique advantages to homeowners, too numerous to list in full. In terms of aesthetic appeal, custom woodworking can bring a personalized and stylish touch to any home. From ambient, decorative elements such as natural doors or architectural mouldings to classic, heirloom-worthy furniture pieces tailored to exact specifications and tastes, no two custom pieces are ever the same. This makes it possible for each homeowner to create a look that perfectly reflects their individual style and design preferences. Custom woodworking also offers homeowners more personalized functional solutions than pre-designed pieces do. In addition to being able to select the materials used in construction, customizing the size and shape of a piece ensures that it will perfectly fit within the intended space " whether that space is large or small. Further personalization can be achieved with different paint colours or stain coats depending on the desired effect or upgrade. Most people don't immediately recognize that they should consider custom woodworking when looking to redesign their home but there really isn't anything quite like one-of-a-kind handmade craftsmanship when it comes your interior projects..
Special Deals and Offers
Bo Taylor Custom Woodworking prides itself on providing customers with excellent value and expert craftsmanship. To make the experience even better, Bo Taylor also offers exclusive deals and offers for those who choose to purchase custom woodworking pieces from us. From discounts to promotional codes to exclusive sales, you won't find these deals at any other place. So take advantage of the special promotions and save money while still receiving the high quality woodworking that Bo Taylor is known for. You'll get your custom woodwork project finished faster and spend less!
Case Studies
The Bo Taylor Custom Woodworking case study section could feature detailed explanations of custom woodworking projects that the company has completed. It could start with a brief overview of the job, describing its scope and complexity, as well as highlighting any challenges the team faced when working on it. This could be followed by a more detailed look at each step of the process, from initial design work through to completing the final product. Photographs and videos should be used throughout to provide an insight into the craftsmanship that goes into each project. The case study could then finish with a summary of the finished project and its results, including feedback from any customers involved. In writing such comprehensive case studies, Bo Taylor Custom Woodworking can demonstrate their expertise to potential customers and provide inspiration for those looking for ideas about their own projects.
Photo and Video Gallery
The Photo and Video Gallery of Bo Taylor Custom Woodworking will be an incredibly useful tool for customers looking to get inspired, understand the quality of the craftsmanship, and make informed decisions about the custom woodworking job they are seeking. Customers can scroll through pictures submitted by other clients to get a sense of what similar projects have looked like in the past. Videos may illustrate how a more complicated project unfolded in time-lapse, or even feature customer testimonials explaining their experience with Bo Taylor's services. Seeing the custom woodworking come to life in photos and videos can help customers better envision what their own project could look like. The possibilities with this feature are endless – customers may take screenshot images to use as end goals, or watch a video that shows off a piece they particularly like. This gallery is sure to be both informative and inspiring!
Referral Program
At Bo Taylor Custom Woodworking, we are proud of the excellent customer service and quality custom woodworking products we provide to our valued customers. And not only do we want to reward our current customers with a great experience"we want to increase their satisfaction by showing appreciation for recommending our services to others.
That's why we created the Bo Taylor Custom Woodworking Referral Program! With this program, anyone who refers someone else to do business with us will receive 10% off their next purchase from Bo Taylor Custom Woodworking.
We believe that a referral from a happy customer is the highest compliment that one business can give another, and this program allows us to thank you for spreading the word about what we have to offer. And just think"you could be rewarded again when your referral purchases something from us in the future!
So if you've enjoyed our services and want someone else to try them out, refer them to Bo Taylor Custom Woodworking today and watch your savings grow while they enjoy great quality woodwork and exemplary customer service!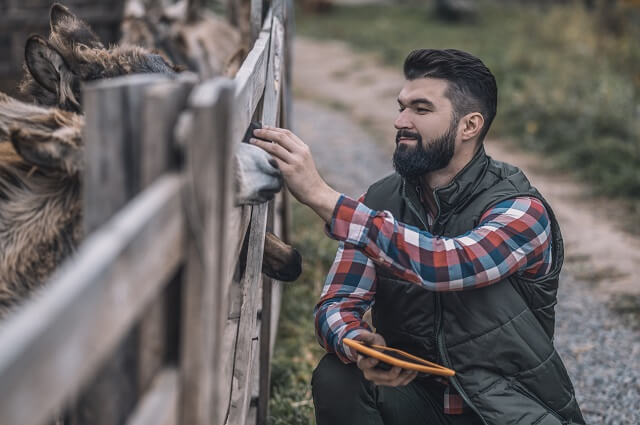 Hi everyone! I'm a woodworker and blogger, and this is my woodworking blog. In my blog, I share tips and tricks for woodworkers of all skill levels, as well as project ideas that you can try yourself.