Introduction to Collingswood Carpentry and Woodworking
Collingswood Carpentry and Woodworking is a highly respected carpentry and woodworking company located in Collingswood, NJ. Specializing in custom furniture for residential homes and commercial businesses, the experienced team at Collingswood Carpentry And Woodworking offers superior quality craftsmanship to deliver truly one-of-a-kind furniture creations. With a strong commitment to excellence in design, precision, and customer satisfaction, they strive to create pieces that are functional as well as aesthetically appealing.
The members of the Collingswood Carpentry and Woodworking team have over 15 years of experience in customized carpentry services that range from bespoke cabinetry to handcrafted furnishing. Their portfolio includes projects utilizing various materials like reclaimed woods, laminates, metal elements, and more. They work closely with their clients to deliver solutions that exceed their expectations each time. Client satisfaction is their number one priority; hence their talented craftsmen produce products with a high level of skill artisanship.
In addition to custom woodworking solutions, Collingswood Carpentry And Woodworking provide installation services for all types of residential cabinets from cabinetry brands such as Thomasville Cabinetry, KraftMaid Cabinets Inc., Design Craft Cabinets, Adams Furniture Company, Kountry Wood Products/DesignLine Industries LLC and many more leading brands. The installation teams consist of highly trained carpenters who offer professional service with excellent results every time.
Overview of Products & Services
Collingswood Carpentry and Woodworking is a full-service carpentry, cabinetmaking, and woodworking company located in Collingswood, New Jersey. We specialize in providing top quality craftsmanship on all types of projects, from basic repairs to complete custom builds and renovations. Our experienced crew of carpenters and woodworkers can help you build anything you can imagine.
Our services include: basic carpentry (window/door replacement, framing, decking); custom cabinetry (built-ins, bath vanities, entertainment units); millwork (moldings, wainscoting); furniture building (chairs, bookcases); outdoor carpentry (arbors, trellises); specialty woodworking (turnings, marquetry).
We work exclusively with lumber species native to the eastern United States such as red oak, ash, cherry; domestic hardwoods like maple and hickory; tropical hardwoods like teak and mahogany; softwoods like cypress; reclaimed materials such as barnwood and antique flooring. Specialty services include finishing with custom stains or paints; historically accurate period pieces; hand carving; epoxy coating for specialized applications.
Expertise & Professionalism
Collingswood Carpentry and Woodworking has a team of experienced carpenters and woodworkers who have been honing their craft for over 25 years. Each team member has a unique talent, enhanced by their individual qualifications, certificates, and awards. Their qualifications range from expertise in furniture design to the installation of high-end fixtures. From crafting beautiful cabinets to installing intricate moldings, the Collingswood Carpentry and Woodworking teams have mastered it all.
Their professionalism has earned them accreditations from the National Association of Professional Builders. The team is also certified in carpentry and woodworking practices, such as cabinetry construction, fabricating furniture frames and other architectural elements, as well as basic electrical wiring and plumbing installations. Additionally, they are members of the Chamber of Commerce and some of their work has been featured in several commercials on local TV channels. All team members strive to provide exceptional materials delivered in a timely manner that meets customer satisfaction at the highest level possible.
Affordable Prices & Quality Customer Service
Collingswood Carpentry and Woodworking offers customers the best prices for carpentry and woodworking services, as well as quality customer service to match. We understand the importance of meeting customer needs and expectations, that's why we strive to offer great value for every budget. From smaller projects to larger ones, Collingswood Carpentry and Woodworking can meet any need without breaking your pocketbook.
To make sure our customers are getting the highest value for their money, we offer generous discounts and specials throughout the year. Whether you're looking for a new kitchen countertop or custom built furniture, our discounts can help stretch your budget further. Furthermore, our attention to detail and craftsmanship is unmatched in the industry " you'll be getting quality work at an affordable price when you choose Collingswood Carpentry and Woodworking.
Beyond this, we also provide lifetime warranties on all of our services so that you know your purchase is protected long after it's completed. Our dedicated team of experts will work with you step-by-step through the process to ensure that every angle has been considered " no detail is too small! Plus, because we have years of experience in carpentry and woodworking, you can trust us to handle complex tasks with efficiency and precision.
At Collingswood Carpentry And Woodworking we believe in providing both quality services at affordable prices so our customers don't have to settle for less; but get more than they bargained for! No matter what project it is you are planning on taking on contact us today so one of our experienced craftsmen can guide you " every step of the way " towards making your dreams a reality!
Past Projects
Collingswood Carpentry And Woodworking is a successful carpentry and woodworking business based in Collingswood, NJ. Owned and operated by Master Artisan Jacob Newman, the team at Collingswood Carpentry And Woodworking specialize in everything from kitchen cabinets and book shelves to custom furniture pieces.
The company has a long history of completing successful projects for their clients and each project is completed with care and craftsmanship. Some examples of recent projects Collingswood Carpentry And Woodworking have completed include a full interior/exterior renovation for a house built in the early 1900s, renovation of an historic boardwalk pavilion, re-staining kitchen cabinets to improve appearance, creation of bespoke shelving units, crafting custom furniture pieces from reclaimed wood, building structures out of weathered barn wood or even creating the perfect family heirloom piece made with new lumber. Each project is given special attention and thorough planning ensuring that every project meets customer expectations 100%.
Collingswood Carpentry And Woodworking also feature reviews left by happy customers on their website as testimonials to their workmanship. These reviews read like stories themselves with clients sharing just how much they love the final product and what it meant to them – something that couldn't be measured in money or words.
Contact Information
Collingswood Carpentry And Woodworking provides clients with the highest quality carpentry and woodworking services available. The team of experts at Collingswood Carpentry And Woodworking pride themselves on creating unique, one-of-a-kind pieces that will stand the test of time. To get started with a free estimate, simply contact the team at 610-820-5232 or by emailing [email protected]. Clients looking for additional information regarding services and reviews can also check out their website at http://www.collingwoodcarpentry.com.
The team at Collingswood Carpentry And Woodworking have been consistently praised for their dedication and attention to detail. Their commitment to each project is backed up by a 5 star rating on Google and an A+ rating from the BBB (Better Business Bureau). Reviews left on Yelp, Angie's List, Google, and other platforms continually note that clients were provided excellent service through every stage of their project. Furthermore, many reviews remark on how cost effective it was to work with the team from Collingswood Carpentry And Woodworking given the quality of the end product delivered each time!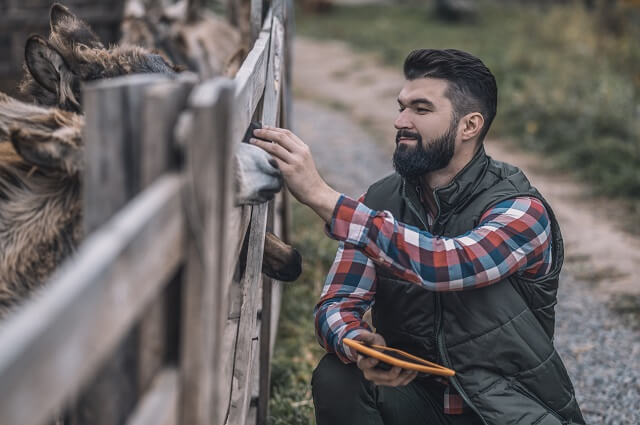 Hi everyone! I'm a woodworker and blogger, and this is my woodworking blog. In my blog, I share tips and tricks for woodworkers of all skill levels, as well as project ideas that you can try yourself.