Introduction
A DIY woodworking bench vice can open up a world of possibilities for the backyard craftsman or professional woodworker. By constructing your own vice, you can customize its dimensions to fit your workbench or workspace and have complete control over the overall design of the tool. This affords you a tool that is adapted to your individual needs and preferences. Furthermore, building a vice provides an insight into how it works and will allow you to troubleshoot any potential problems that may develop in the process.
Uses: A woodworking bench vice has several uses. It enables precision cutting, sawing and drilling with accuracy; helping you get clean, neat results with minimal effort. With two powerful jaws, it reliably keeps pieces stable while you work on them quickly and safely. You can also use the vise to glue parts together by placing them securely between its jaws and then clamping them tightly together with sufficient pressure so that they remain secure while gluing dries. This application becomes especially useful when joining larger pieces together such as panels and boards in furniture construction or kitchen cabinet making projects.
Maintenance: For a DIY bench Vice to function optimally, it is paramount that it is maintained well. The hinge surfaces need to be lubricated regularly with some oil to prevent rust from taking hold of any exposed metal elements; resulting in immobility or squeaking noises whilst tightening or releasing the jaw mechanism. Additionally, screws should be tightened periodically as adequate pressure must be maintained on the jaws for best performance; no matter how many times it has been used for clamping items together during any project build-outs. Finally, look out for foreign objects such as nails which must occasionally be retrieved from either jaw ensure smooth operation each time there is need to use this invaluable tool in your workshop set up!
What is a Diy Woodworking Bench Vice and Why is it Beneficial?
A Diy Woodworking Bench Vice is an essential tool for any woodworker or craftsperson. It's a device that clamps material firmly and securely onto a workbench, enabling precise and secure cutting, drilling, and grinding of the material. A bench vice is composed of two jaw pieces connected to a lead screw which is used to adjust the tightness of the grip on the material. The jaws are made from tough steel that won't wear down with repeated use.
The benefit of having your own DIY Woodworking Bench Vice at home instead of using low-quality rented versions or those that are only suitable for very light-duty tasks, is that you can do more precise cuts, bevels, grooves or notches in your materials without having to worry about it slipping or breaking. You can now easily create items such as cabinet doors, furniture legs or shelves with accuracy and much less effort. Furthermore, many vices come with removable dog points for holding irregular shapes such as spindles or dowels in place while you work. This ensures even better accuracy when performing detailed measurements and cuts. And finally, all this quality comes at a fraction of what you'd pay for an industrial bench vice!
Buyer's Guide
When completing a DIY woodworking project, choosing the right bench vice is essential. With multiple varieties available, it can be difficult to find the one that works for your specific project. Before making your purchase, you'll want to consider a variety of factors and understand the differences between different types of vices.
Size: Depending on the size of your project, you may need a smaller or larger bench vice. Generally, bench vices come in three different sizes: 6-inch, 8-inch and 10-inch jaws. If you decide to get a larger vice than necessary for your current project, it may serve you well for future use as well.
Weight: This should also play into consideration when buying your vice. Remember that if you are growing in popularity with woodworking projects or plan on hitting workshops with your workbench, lightweight options might be more beneficial when it comes to portability. On the other hand, if you're doing only one major project or use your bench in one place predominantly, heavier vices will offer more stability and do better with higher stresses and heavier duty materials like metalworking projects..
Materials: You'll want to pay attention to what kind of materials the base piece is made out of as well as how the screws are segmented and screwed into place. Most quality brands opt for steel construction which is strong enough to hold up against the demands from heavy projects. Additionally Opting for a separate anvil handcrafted from steel will help maximize helpfulness when pounding out lumps or working around large pieces .
Mounting: Wall mounting is an option for those who don't have much space on their workbench but still require dependable vise gripping action due its tall position on a wall mount frame,. For fixed benches Another option is an end-vise rather than wall mounting which requires installation onto either end corners allowing users full access from either side when working through intricate patterns . As mentioned above some models can be mounted directly onto wooden bed mechanisms allowing greater flexibility but at an added cost due to additional drilling process required during installation
In summary when looking into purchasing a diy woodworking bench vice buyers must assess factors like size , weight choice of materials used , mounting process etc .. Based off these considerations buyers can decide which qualities they need & prioritize them alongside taking budget into consideration making decision making easier .
Getting Started
Installing a diy woodworking bench vice can be an important part of creating a successful woodworking project. It adds stability to the wood and provides a secure hold while sawing, planing, or drilling. Vice can be clamped to a workbench's top, held in place by metal screw tips that penetrate the bench's surface. Here are some essential tips to keep in mind when installing and using a DIY woodworking bench vice:
1. Measure twice, drill once: Before you begin mounting the vice on to your workbench, ensure there is enough space between the holes for both screws and the opening for the vice arm"this is necessary so that once installed, everything lines up properly and reduces the risk of cracks forming along your workbench's edges from over-tightening screws.
2. Protect your surfaces: Applying protective wax or oil before installation will help keep surfaces clean of any possible messes in case glue leaks out during assembly; this also helps make future disassembly easier if need be.
3. Crushproof your hardware: Once all hardware has been installed, use flat washers on top of lock washers to help prevent any accidental crushing from over-tightened screws which could lead to misalignment or cracking of strips or boards in your workpiece.
4. Alignments are key: To double check everything is properly lined up, temporarily position boards into the jaws of the soon-to-be-installed vice (inclined if need be) before firmly tightening down screws completely; this helps avoid unnecessary force being applied when tightening things down as well as coarse alignment adjustments post installation which can damage your wood pieces or machine/vise screws themselves.
Potential Pitfalls
Diy woodworking bench vises have become increasingly popular due to their affordability and sturdiness. Even with caution, there are few potential hazards when working with a diy woodworking bench vice.
One of the most common mistakes made is disregarding the proper technique for installation. A woodworking bench vise should be installed on a flat and stable work surface, ensuring that it remains secure as you work with it. Additionally, before committing screws and bolts to metal surfaces, ensure that the threads match correctly and use a liquid-thread sealer for added durability.
Another potential pitfall when using diy woodworking bench vises is not setting them up correctly. This means making sure that all of its components are securely fixed in place and perform an overall function check before engaging any engineering machinery into or onto the vise's moving parts. Be aware of the orientation of your platform relative to the jaws so that you know what direction of movement feels right during use. Finally, do not try to adjust any part of it manually while it's clamped down " this can cause damage and lead to dangerous malfunctions.
Finally, never leave any tools or components hanging off or attached to a diy woodworking bench vice when not in use. Not only does this increase the risk of unexpectedly falling off at later dates but also can cause injuries if left near heavy machinery when not supervised properly. Always store larger items away from the workstation site after use and make sure smaller items like drill bits or screws are put away in safe boxes until needed again.
The Tools You'll Need
When embarking on installing a DIY woodworking bench vice, you will need the following tools and materials: a drilling machine with drill bits, a hammer, a starting punch or sharp chisel, a measuring tape, a hacksaw, nuts and bolts of appropriate sizes for connecting the components of the vice to your workbench, and also Wood glue or liquid nails. Additionally you may want to invest in clamps if needed as well as protective eye goggles if necessary when using the powertool. Finally you will need sacrificial board and some scrap blocks to use as backing pieces.. Once all these items are gathered up then you can get to work assembling your diy woodworking vice.
Taking Care of Your Vice
Properly taking care of your diy woodworking bench vice will ensure it lasts you for a long time. Before each use, inspect the vice for damage and wear-and-tear. Lubricate all moving parts with a light machine oil or WD-40 before operation to keep them working smoothly. Make sure to clean the inside of your vice regularly and wipe down the exterior surfaces free of sawdust or other debris to prevent rust. You should also tighten any bolts periodically as they might become loose over time due to vibrations during operating. Any screws which have worn threads should be replaced promptly; this may vary between models so check manufacturer instructions if available. Inspect guide rods and slides for wear and replace when necessary while tightening nuts and bolts periodically to ensure a secure fit. With time and proper maintenance, your diy woodworking bench vice will last you through many years of work and provide smooth operation every time you use it!
Showcase of Uses
The crafting of woodworking projects is an enjoyable activity for many, and a diy woodworking bench vice can play an important role in ensuring excellent results. Besides providing the necessary grip when sawing, routing or chiseling, it also serves as a reliable partner when one needs to do delicate sanding or planing.
For instance, people who want to try their hand at making intricate furniture or sculpting can make use of this vice. The range of options that come with its several components offer accessibility and flexibility to even the most challenging tasks; vices come in different shapes and sizes, adjusting to different spaces and plans. Combining it with other devices such as clamps, supports and stops can yield incredibly accurate results even for beginner creators.
Moreover, having a diy woodworking bench vice means that some maintenance activities can be done at home instead of spending money on professional help. Such activities may include neck adjustment on plane blades and interchanging router bits without difficulty. It is even possible to attach a special jig or tool with the clamp that opens interesting creative avenues.
A Do-It-Yourself (DIY) woodworking bench vice has limitless potential beyond just being used for traditional wooden craftwork! It lends itself to automobile body repairs like dent pulling/pushing, adding rivets to circuit boards and changing out molds in mechanic shops among countless others! Its versatility is greatly increased when paired with appropriate tools depending on the application; utilizing custom mounting systems or weight displacement arrangements gives the user greater control over their workpiece while avoiding slipping or fatigue during the operation! Many DIYers have also repurposed their woodworking benches into multi-use garages " offering up convenience for those who want to save space in a smaller workspace such as a garage or shed! Finally, due to its various customizable parts " a bench vice can also help turn your business operations more efficient – whether you manage an engineering shop tasked with machining parts, die casting operations requiring metal working skills " this item proves invaluable when trying to streamline processes, creating better quality control all around!
Frequently Asked Questions About Diy Woodworking Bench Vice
Q: What is a woodworking bench vice?
A: A woodworking bench vice is a type of clamp which attaches to the top of a workbench and allows the user to securely hold pieces of wood in place while they are sawed, drilled, planed or otherwise crafted. It typically consists of two large flat jaws that are operated with a screw and crank mechanism. The jaws can be adjusted to increase and decrease grip based on the size and shape of the piece being worked.
Q: What are the advantages of using a bench vice?
A: A bench vice can provide greater precision than manually holding material in place during woodworking tasks. It also reduces strain on hands, arms and shoulders as it takes much less effort to use than hand clamps require. Its solid construction ensures that it will remain firmly in place during operation, reducing user fatigue and increasing accuracy. Additionally, it makes it possible to work different components from multiple angles and positions with more agility, allowing for faster production times.
Conclusion
A diy woodworking bench vice can be a great addition to any workshop. It is a useful tool for clamping and securing work pieces, as well as allowing for better accuracy and precision when working with wood. The first step in constructing your own DIY woodworking bench vice is deciding what type of vice you would like – whether it is an attached-style or a separate-style. Once you have decided on the type, you will need to source all the necessary components. This includes pieces like screws, bolts, nuts, washers, knobs and other hardware needed to secure the vice. After that comes the assembly of the parts in accordance with your chosen design. A little bit of trial and error may be required until you get the result you want; however, by focusing on detailed instructions and taking your time, this project should be relatively easy. Ultimately, making your own diy woodworking bench vice can be extremely rewarding once completed since it will provide years of reliable service and save you money in the process!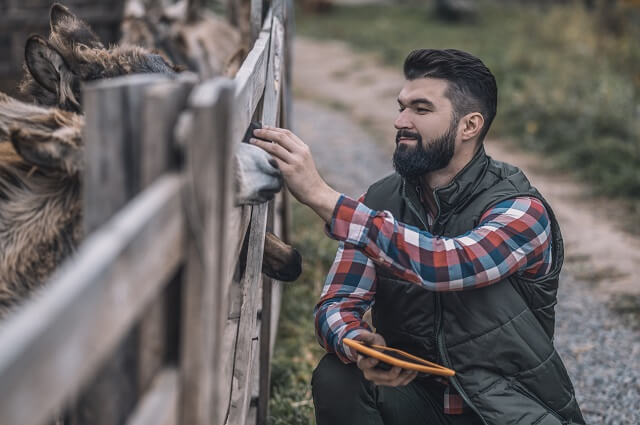 Hi everyone! I'm a woodworker and blogger, and this is my woodworking blog. In my blog, I share tips and tricks for woodworkers of all skill levels, as well as project ideas that you can try yourself.