Introduction
Having an organized and efficient tool storage system is essential for both professional woodworkers and hobbyists alike. Professionals benefit from having an orderly shop that enables work to be completed quickly and efficiently, while hobbyists can keep their tools safe in one place and make sure nothing gets lost. An organized system makes it easier to find the correct tool for the job without having to search around, making it much more convenient when completing large projects. Being able to categorize tools allows them to be stored according to their intended purposes; this simplifies both finding and using them. Furthermore, tool storage systems can help reduce fatigue from bending down or stretching up by eliminating the need for awkward positions so that you stay comfortable throughout your projects. Finally, a well-thought out storage system encourages good maintenance habits as regular inspections become easy with everything laid out clearly in front of you.
Benefits of DIY Woodworking Tool Storage
DIY woodworking tool storage is an economical and effective way to store furniture tools and components without having to spend a fortune. With a DIY solution, one can create multiple combinations of shelving, pegboards, and tools storage drawers that can organize individual tools to accommodate all your needs and save room in the home or workshop.
DIY woodworking tool storage has various advantages over store-bought solutions. For instance, it can be tailored to suit the specific needs of the woodworker, which makes it more efficient than relying on pre-assembled shelves. Furthermore, when customizing a DIY storage solution, you have complete control over measurements and material choice so you don't have to settle for something outside your ideal specs. Additionally, building the tool storage yourself lets you save money on both material cost as well as labor costs. As such, a DIY approach is far more cost-effective than buying expensive readymade cabinets and racks that may not fit into your budget or workspace requirements. Additionally, depending on the design chosen – whether open shelving or closed cupboards/drawers – DIY woodworking tool storage also allows for personal expression in terms of aesthetics and materials used since everything is tailored to fit individually crafted pieces of furniture or other woodworking projects.
Different Types of DIY Woodworking Tool Storage
Open Shelving – Open shelving is an excellent on-the-wall storage solution for smaller items like chisels and handsaws, being easily visible with larger items. It can be made from plywood and coated with a protective finish. The shelves can also be customized to fit the size of the tools.
Tool Chest – Tool chests are great for organizing and storing large & bulky power tools like routers, circular saws and drills, as well as hand tools like wrenches and screwdrivers. They typically have removable shelves for easy access. A tool chest is best made from solid wood, MDF or plastic material which is highly durable.
Hanging Storage – Hanging storage such as peg boards are efficient at organizing small items like screws and nails on to one panel that you mount onto your wall. You can get creative by investing in different hooks or baskets in various shapes which allow you to conveniently place your essential tools in a neat manner.
Drawers and Cabinets – For a tidier look, drawers and cabinets are heaps better than open shelving as they conceal away any unorganised parts all together behind closed doors. These cabinet pieces should be sturdy enough to hold up your heavy gear and long lasting materials like high-grade woods that won't fade easily would be best for this application.
Getting the Most Out of Your Tool Storage
1. Wall-Mounted Toolboxes: A great way to keep tools organized and easy to find, wall-mounted toolboxes are a must-have for any professional shop or workshop. Many models come preloaded with adjustable dividers that fit various sizes of tools, keeping them secure and out of the way when not in use. You can even choose ones that slide along a track, so you can store more tools or easily switch positions for better access.
2. Pegboard: The classic pegboard is an effective solution for organizing a variety of small to medium-sized tools and materials. Setting up a few wall-mounted panels fitted with hooks, nails, and bins makes it easy to see exactly what's stored where without having to rummage around in drawers. This system also helps create visual order, enabling anyone in the shop or workspace to quickly find what they need.
3. Mobile Carts: To ensure maximum flexibility, consider investing in a mobile cart with lockable wheels so you can wheel your supplies around quickly and easily. With wheeled carts, feel free to rearrange items wherever you need them; this is especially useful if more than one person is responsible for getting their own tools out and putting them away afterward each day.
4. Shelves & Cabinets: Installing shelves or cabinets along your walls increases the capacity of your workshop while also providing an enclosed space where you can neatly tuck away items temporarily if needed (a wonderful perk when it comes time to tidy up). With open shelves on one side and cabinets on the other side " varied according to your needs " you can gain both accessibility as well as security all within one compact storage solution.
5. Overhead Racks/Hoists: If all else fails " or if you simply want another layer of space utilization " try considering installing ceiling racks or hoists (especially good for those tall items like ladders) for extra storage options that don't take up valuable floor space once the items are out of use. With removable hook accessories leading from chain links secured into beams running across the ceiling, these racks enable you to safely raise and lower materials without straining your shoulders each time!
How to Set Up Your Tool Storage
Wall Mount Tool Storage:
If you are looking for a efficient, space-saving way to store your woodworking tools, wall mounting your tools is an great option. This type of storage does require some construction and cost, but it provides a secure system for storing heavier tools with the strength of the wall itself.
First, purchase or construct wall mount brackets to hold each tool. These should be affixed securely to the wall studs with screws; they should also be larger than the object they will hold so that they do not damage it. Make sure to plan out how close together each bracket will be in order to optimize your space.
You can then hang your tools from the brackets as needed. You may wish to have multiple levels of hooks for better organization; heavier items should go on lower racks, while lighter items can hang higher up. Lastly, try using pegboard or magnetic strips for quick access to smaller bits or screwdriver blades.
Hand-Built Tool Storage:
If you are looking for an inexpensive and DIY friendly way to store your woodworking tools, you could consider hand-building some type of tool chest or cabinet from scratch. You can use pre-cut plywood if necessary, then build something like a two door hutch with compartments inside – a great way to maximize storage space in a small amount of room! If you are feeling especially creative you could even build shelves into one of the doors and add in hooks and other fun organizational elements like chalkboard labels or fabric pouches.
Once finished painting or staining the piece, think about adding casters so you can move it around quickly and easily when needs go change in terms of space within the workshop.
Conclusion and Final Thoughts
Woodworking can be an incredibly rewarding and enjoyable hobby, but it can also become a cluttered and unorganized mess if you don't have a system in place to store your tools. Creating DIY woodworking tool storage solutions is a great way to keep everything organized while still expressing your creativity. You might choose to create floating shelves or roll-out trays, use pegboard, upcycle objects like dresser drawers, or purchase stackable toolboxes. With a little imagination and some follow-through, you can create the perfect tool storage for your workshop.
Experimentation is key when it comes to coming up with an effective DIY woodworking tool storage solution " don't be afraid to try something new! Your finished product should reflect your particular needs As you plan out your creative ideas for storing tools, remember that the entire process should be as user-friendly and intuitive as possible " your goal is to minimize the time spent looking for what you need so that more time can be spent working on projects. Finally, if you find yourself needing more help or want more design inspiration during your DIY endeavour, there are plenty of resources available online that provide helpful guidance and tangible solutions. Don't hesitate to reach out if needed!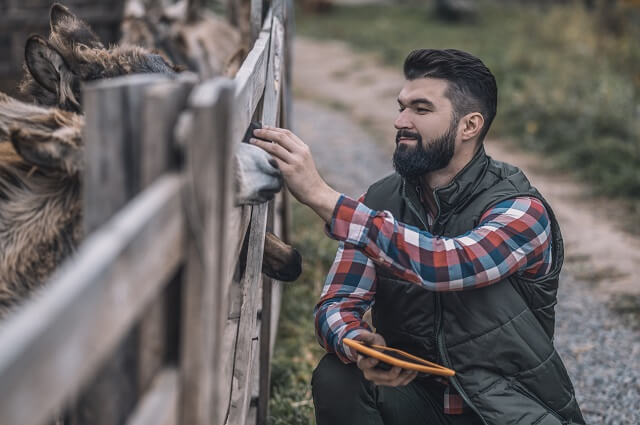 Hi everyone! I'm a woodworker and blogger, and this is my woodworking blog. In my blog, I share tips and tricks for woodworkers of all skill levels, as well as project ideas that you can try yourself.