Introduction
East Side Design & Build Woodworking is an established and respected woodworking business based in New York City. We provide high-quality, custom carpentry and woodwork designs for residential, commercial, and industrial spaces. With a team of experienced craftsmen, we specialize in creating beautiful objects such as furniture, cabinetry, doors and windows, decorative items, and more. Our goal is to use the highest quality products available on the market while designing each project efficiently and creatively.
We strive to ensure that each piece crafted reflects a level of excellence in craftsmanship. We go out of our way to make sure customer satisfaction is met with every job we undertake. Our team starts by listening carefully to each client's individual needs so that their visions are understood and translated into reality using expert techniques and optimal materials. This allows us to transform ideas into unique pieces that exhibit style, sophistication, practicality and artistic charm.
Using specialized tools such as saws, routers, sanders etc., East Side Design & Build Woodworking can build anything from complex kitchen remodels to building custom shelves or replacement doors or windows for older buildings with historic architecture. For larger projects spanning across multiple rooms or floors,, our team works together with architects for maximum efficiency through careful planning that keeps your costs low while ensuring you get the exact space you've always wanted!
Services Offered
East Side Design & Build Woodworking offers custom woodworking services for residential, commercial, and industrial applications. We specialize in the design and construction of custom furniture and cabinetry. Our experienced woodworking team specializes in bespoke furniture, cabinets, shelving and architectural millwork. Additionally, we provide refinishing and repair services for existing furniture or cabinetry components to include veneering and artful antiquing. Our craftsmanship is managed with precision accuracy using CAD software. Whether you want an entire room remodeled or just need a refresh on existing pieces of furniture or cabinets, our designers will work with you to create a look that will last a lifetime. Furthermore, our team also offers installation services for built-in interior structures such as closets and shelves to give your home an updated look while preserving its original aesthetic. Finally, our company also offers project management assistance throughout the entire process"from initial design concepts through final installation. From conception to completion, we strive to exceed customer expectations by delivering unparalleled quality each step of the way.
Woodworking Projects
East Side Design & Build Woodworking has a portfolio of impressive woodworking projects that they have completed. Some of the most notable past and current woodworking projects that they have taken on include a large reception desk for an office complex, custom cabinetry for residential kitchens, hand-crafted furnishings for a resort hotel in the Caribbean, and custom built-in shelving for a home library. Additionally, they have recently finished building several one-of-a-kind high end dining tables made from exotic hardwoods. They have also taken on some more challenging tasks such as creating intricate sculpture objects from wood and fabricating pieces of furniture using reclaimed materials. East Side Design & Build Woodworking stands out for their commitment to excellence in craftsmanship as well as meeting tight project deadlines. For each client's project, it is their goal to exceed expectations and deliver quality work on time every time.
Company History
1994: East Side Design & Build Woodworking is founded by Mark Johnson and Joe Smith.
1995: Mark and Joe open the first d workshop in East St. Louis, Illinois, focused on creating custom cabinets and interior woodwork for local homeowners.
1997: The pair hire their first employees to help expand their business beyond cabinet making to include fine furniture, joinery services and custom designed high-end pieces for clients.
2000: With increasing demand for their products and services, the team begins experimenting with different materials like metals, plastics and composites to further improve the quality of their product line.
2005: The company expands its operations into other markets throughout Illinois, Wisconsin, Michigan and Iowa.
2008: East Side Design & Build Woodworking establishes a manufacturing facility in Minneapolis-St. Paul, Minnesota – its largest project to date.
2012: In response to growing demand from international customers, the company creates an online presence with a website offering custom designs and consultations with East Side's master woodworkers.
2015: East Side hits a milestone when it is awarded two large contracts to provide custom furniture pieces for luxury resorts in Hawaii and Jamaica.
Team Profiles
Bill: Bill is the founder and lead designer at East Side Design & Build Woodworking. He has been in the carpenter and builder trade since graduating from high school, over 30 years ago. Bill is an expert when it comes to custom designing and building furniture, cabinets, decks and other woodwork for both residential and commercial purposes. His unmatched experience makes him a vital part of the team at East Side Design & Build Woodworking.
Tom: With nearly 20 years of carpentry experience, Tom is the foreman onsite manager at East Side Design & Build Woodworking. He is responsible for the day-to-day operations which includes scheduling workers, making sure projects are running on time, coordinating orders with suppliers and managing customer expectations. Tom prides himself on customer satisfaction every step of the way.
John: John joined as an assistant Carpenter with East Side Design & Build Woodworking 5 years ago after gaining his journeyman carpentry licence at college. His knowledge of building codes, quality standards and installation techniques have added another layer of guarantees for each project undertaken by East Side Design & Build Woodworking " ensuring only exceptional results are delivered to each customer.
Judith: Judith had been freelancing her design skills before joining East Side Design &Build Woodworking nearly 3 years ago as a full-time Designer/Planner. From concept sketches to detailed construction drawings, she takes charge of both interior and exterior design elements for every project that comes through their business doors. Judith applies her eye for style along with knowledgeable advice and guidance to ensure customers get exactly what they want from their new furniture creations or remodeling projects.
Testimonials
East Side Design & Build Woodworking has earned a reputation for excellence as a trusted, reliable contractor in its industry. Testimonials from past clients of East Side Design & Build Woodworking are widely praised and reflect the company's commitment to quality craftsmanship and customer service.
These reviews demonstrate that customers have appreciated their interactions with the team at East Side Design & Build Woodworking -from initial consultation to final project completion. Clients have been especially impressed with the end result of their projects as well as the company's clear communication, professionalism and efficiency throughout the process. Many have remarked on how great it has been to work with experienced contractors who clearly understand their ideas and strive to ensure all goals are achieved within the timeframe and budget allowance agreed upon. Customers also appreciate that when problems arose, they were fixed quickly and effectively with minimal disruption or cost.
FAQs
Q: What services does East Side Design & Build Woodworking provide?
A: East Side Design & Build Woodworking provides custom cabinet making, furniture restoration and design, as well as remodeling services. We also offer a variety of finishes, ranging from traditional lacquer to exotic veneers. Additionally, we provide upholstery services, re-gluing of broken pieces and complete refinishing or staining of wood-based items.
Q: What type of materials do you use for your projects?
A: We use both domestic and imported hardwoods at our workshop. Our selection includes oak, cherry, maple and pine among others. For our upholstery projects we can source leathers, fabrics as well as any other type of covering material you might request.
Q: Do you offer any additional services?
A: Yes. In addition to our regular woodworking and upholstery services, we also offer a wide range of home decor selections such as mantles, accent walls and backsplashes. We additionally provide expert advice on trends and the latest styles in interior décor to ensure that your home looks stylish according to the latest industry standards. Furthermore, we can help you with sourcing materials needed for your projects in order to get the best possible deals available.
Gallery
East Side Design & Build Woodworking is a highly-regarded furniture and home decor company located in the eastern United States. They specialize in creating custom pieces with an emphasis on craftsmanship, quality materials, and a beautiful finish. The team has decades of collective experience in all types of woodworking services including design, construction, and installation. Their portfolio includes everything from built-in cabinets to hand-crafted tables, custom chairs and more.
The East Side Design & Build Woodworking gallery showcases the team's previous projects which gives potential customers the opportunity to browse the stunning work they have created over the years. By reviewing their body of work, customers can get an idea of how the team approaches their designs as well as what kind of detail they put into each piece. Visitors to the gallery will be able to see examples of residential projects from contemporary minimalist designs to classic rustic looks. Additionally featured works include commercial commissions for restaurants, corporate offices, stores, and other establishments. In addition to photos of completed work, visitors can also find images illustrating the various stages of production which can show how much effort goes into creating each piece. Furthermore, for those that are interested in learning about some specifics about their past projects; East Side offers detailed descriptions explaining visual elements and techniques used for each carving or shaping task used during construction.
Community Involvement
East Side Design & Build Woodworking has long been committed to giving back to the community. The owner of the business, Jeff, often donates his time and resources to local charities and organizations whose work benefits residents in the area. Recently, he worked with a group of volunteers to build a playground at a nearby elementary school. He also worked with the National Forest Service to design benches for use in public parks throughout the city. Additionally, Jeff frequently donates his woodworking supplies and skills to Habitat for Humanity projects, which provide low-income families with safe and affordable homes. His commitment to helping those in need is highly commendable, as it demonstrates his desire to ensure everyone in his community has access to quality construction projects that are both beautiful and functional.
Contact Information
East Side Design & Build Woodworking is available for contact through phone, email, and online form.
Phone: 1-800-555-1234
Email: [email protected]
Online Form: eastsidedesignandbuildwoodworking.com/contact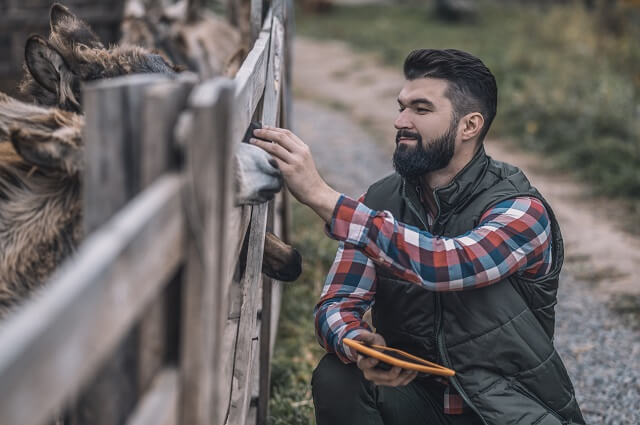 Hi everyone! I'm a woodworker and blogger, and this is my woodworking blog. In my blog, I share tips and tricks for woodworkers of all skill levels, as well as project ideas that you can try yourself.