Introduction to Fine Woodworking Unlimited
Fine Woodworking Unlimited is a premium provider of all things related to the craft of fine woodworking. Our mission is to provide quality products, education, and resources to inspire and equip makers around the world. We stand out in the market because of our commitment to quality materials and processes – we strive for excellence in everything we do.
At Fine Woodworking Unlimited, our core values are rooted in creating a safe space for all makers – regardless of skill level, background or experience. We recognize that everyone's journey as a maker is unique, and value both individual creativity and collaboration. This philosophy has allowed us to have an impact not only on individuals but also within our community – by offering free tutorials, mentorship opportunities and workshops, we have been able to open doors for people from various backgrounds who may not have such access opportunities otherwise.
We believe strongly in paying it forward by connecting makers with each other and providing skills development workshops with the aim of making fine woodworking accessible for everyone around world. Our passion for high-quality crafting along with our passion for education truly makes us pioneers in this field – where anyone can come together and enrich their lives through creating beautiful works using wood.
Benefits of Fine Woodworking Unlimited
Fine Woodworking Unlimited offers unbeatable benefits for its customers. Working with experienced craftsmen, projects are meticulously designed and crafted to perfection, offering solutions that are both uniquely customized and cost-effective. With our focus on detailed craftsmanship, incredible attention is paid to the type of wood used, giving each creation a look that's one of a kind. Our staff also ensures fast completion times while producing quality work. By using Fine Woodworking Unlimited services, you can be sure of getting a perfect combination of creative vision and exceptional craftsmanship each time.
Fine Woodworking Unlimited Services
Custom Furniture – Our team of experienced craftsmen specialize in crafting custom furniture to fit your specific needs. We can build unique pieces from traditional designs, modern styles and various types of wood ensuring a long-lasting quality product. From one-of-a-kind end tables and chairs, to dining tables and cabinetry, we provide the perfect piece to complement any room.
Built-In Cabinetry – Make your dream home design come true with our professional cabinetry services. Our team can work together with you to create built-in cabinetry solutions that perfectly match any room and style. We carefully assess your project requirements and craft the perfect piece for you. With a wide selection of stain color options, glazing choices, door styles, and hardware options, you will get exactly what you envisioned.
Refurbishment – Whether restoring furniture, repairing antiques or updating existing cabinetry, our skilled team has all the skills needed to complete an outstanding restoration. We take great pride in every project as we put special attention into every detail so that you can enjoy a beautiful finish for years to come.
Tangible Examples of Fine Woodworking Unlimiteds Work
Fine Woodworking Unlimited is a premier woodworking service that produces beautiful, quality pieces. Their goal is to provide the highest level of craftsmanship and customer service in order to create lasting works of art. To prove just how dedicated they are to their craft and how talented they are, they often share before and after photos or detailed descriptions of projects they've completed. These images give potential customers an idea of the amazing work Fine Woodworking Unlimited can do for them.
For example, if you're looking for someone to build a custom dining table and chairs, there's no better way to understand the care, quality and attention to detail that goes into what Fine Woodworking Unlimited provides than by looking at before and after pictures or reading detailed descriptions of the project from start to finish. Customers can see all the types of woods used, how the pieces were finished, different joinery techniques that were used, any special features added (like inlaid marquetry), etc., which helps reassure them that their project is only crafted with utmost precision and care.
Tips for Choosing Fine Woodworking Unlimited
When you are considering a shop or vendor for fine woodworking materials and supplies, the goal is to get quality materials that will withstand the test of time while looking beautiful. Here are some tips for selecting and working with Fine Woodworking Unlimited:
1. Research their reputation – Familiarize yourself with what their previous customers have to say about their services and products. Reviews are a great way to determine how reliable, timely, and effective working with this particular supplier can be. This can give you peace of mind knowing that you're investing in a company that stands by its products.
2. Look for variety – You should look for vendors who offer various types and styles of wood, from traditional to exotics. This will give you access to more options when designing your projects so that you can really bring out the best in your work. Fine Woodworking Unlimited offers an array of samples, wood varieties, stains and finishes so that you don't have to settle on just one choice.
3. Ask questions – Be sure to have all of your questions answered clearly before agreeing to terms with any vendor or supplier. If you still have unknowns after consideration, make sure they address these so that there is no doubt as to what they can deliver in terms of quality and price within your budgeted timeline. Taking the time upfront could save lot of headaches down the road if something goes wrong during production or completion of your project – Fine Woodworking Unlimited is here to answer all your questions accurately!
Conclusion
In conclusion, Fine Woodworking Unlimited offers exceptional and high-quality services that guarantee results to the utmost satisfaction of their clients. With over 30 years of experience in making precious furniture used in a wide variety of settings and occasions, you can be sure their craftsmanship is top-notch. Their staff is globally renowned for their technical knowledge and creative ideas, and they collaborate with customers to make sure they understand their needs fully. Moreover, they provide all the architectural elements necessary to give shape and form to your vision. We hope this brief look into what Fine Woodworking Unlimited offers has provided insight into why choosing them for your next project may be a wise decision. If you are looking for reliable woodworking services crafted with attention to detail and expertise, do not hesitate to contact Fine Woodworking Unlimited today.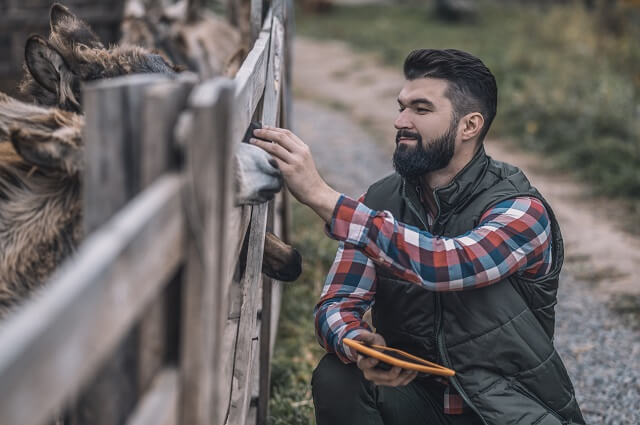 Hi everyone! I'm a woodworker and blogger, and this is my woodworking blog. In my blog, I share tips and tricks for woodworkers of all skill levels, as well as project ideas that you can try yourself.