Drawer slides are a crucial component in woodworking projects, allowing for smooth and convenient opening and closing of drawers. Whether you're building furniture or cabinetry, understanding the importance of properly installed and chosen drawer slides is essential for creating functional and aesthetically pleasing storage solutions.
In this article, we will delve into the world of drawer slides woodworking, exploring different types, installation techniques, maintenance tips, troubleshooting techniques, as well as innovative features and designs that can enhance your woodworking projects.
One of the key considerations when working with drawers is choosing the right type of slide. There are various options available, each with its own unique features and benefits. We will explore these different types in detail to help you make an informed decision based on your specific project requirements. From side-mount drawer slides to under-mount alternatives, you'll discover the range of options at your disposal.
For beginners just starting their woodworking journey, installing side-mount drawer slides can seem like a daunting task. However, with our step-by-step guide specifically tailored for beginners, you'll gain the confidence to successfully install these slides yourself. We will break down the process into simple and easy-to-follow instructions, ensuring that your drawers glide open smoothly every time.
By mastering the art of drawer slides in woodworking, you'll not only create functional storage spaces but also elevate the overall look and feel of your finished projects. So let's dive in and learn everything there is to know about drawer slides – from choosing the right ones to troubleshooting common problems – enabling you to unlock optimal functionality and aesthetic appeal in all your woodworking endeavors.
Different Types of Drawer Slides
Woodworking projects often involve creating drawers for storage, and the choice of drawer slides plays a crucial role in ensuring the functionality and durability of these drawers. There are several different types of drawer slides available in woodworking, each with its own unique features and advantages. In this section, we will explore some of the options available when it comes to choosing drawer slides for your woodworking projects.
One common type of drawer slide is the side-mount slide, which is also known as a ball-bearing slide. These slides are typically made of steel and consist of two parts – one attached to the cabinet and the other to the drawer itself. Side-mount slides are popular due to their smooth operation and high weight capacity, making them suitable for heavy-duty applications.
Another type of drawer slide that is commonly used in woodworking is the under-mount slide. As the name suggests, these slides are installed underneath the drawer, providing a clean and aesthetically pleasing look. Under-mount slides offer full extension, allowing for easy access to the entire contents of the drawer.
One more option to consider is center-mount drawer slides. These slides require only one set per drawer and are typically mounted on wooden runners that run along the bottom centerline of the drawer box. Center-mount slides are often chosen for smaller or lighter drawers as they have a lower weight capacity compared to side or under-mount options.
| Type | Features |
| --- | --- |
| Side-Mount Slide | Smooth operation, high weight capacity |
| Under-Mount Slide | Clean look, full extension |
| Center-Mount Slide | Suitable for smaller/lighter drawers, requires only one set per drawer |
When choosing the right type of drawer slide for your woodworking project, it is important to consider factors such as the weight and size of the drawers, the desired level of extension, and the overall aesthetic you are aiming for. Taking these factors into account will help ensure that you select a drawer slide that is both functional and visually appealing.
Step-by-Step Guide
Installing side-mount drawer slides is an essential skill for any beginner woodworker. These types of slides are commonly used in furniture projects and provide a smooth and reliable motion for opening and closing drawers. In this step-by-step guide, we will walk you through the process of installing side-mount drawer slides, ensuring that your drawers function properly and look professional.
Before you begin, gather the necessary tools and materials:
Side-mount drawer slides.
Screwdriver or drill.
Measuring tape.
Pencil or marker.
Level.
Follow these steps to install side-mount drawer slides:
Measure and mark: Start by measuring the height and depth of your drawer box. Use these measurements to determine where your drawer slides should be positioned on both the cabinet and the drawer box sides. Mark these locations with a pencil or marker.
Attach the slide brackets: Begin by attaching the slide brackets to the inside of the cabinet, following the manufacturer's instructions. Make sure they are level and secure.
Install the slides: With one half of each slide attached to the cabinet, line up the remaining halves with their corresponding marks on the drawer box sides. Using a screwdriver or drill, attach them securely.
Test for smooth operation: Once all of the slides are installed, test for smooth operation by sliding the drawer in and out multiple times. Make any necessary adjustments to ensure that it moves smoothly without sticking or wobbling.
Securely fasten everything: After confirming that your drawer operates smoothly, go back and tighten all screws on both the cabinet brackets and slide halves on the drawer box sides.
By following this step-by-step guide, even a beginner woodworker can successfully install side-mount drawer slides in their woodworking projects. This essential skill opens up a world of possibilities when it comes to creating functional and aesthetically pleasing storage solutions in your furniture pieces.
How to Choose the Right Drawer Slides
When it comes to choosing the right drawer slides for your woodworking project, there are several factors that you need to consider. The type of drawer slides you choose will affect not only the functionality of your drawers but also the overall aesthetic of your project. Here are some important factors to consider when selecting drawer slides for a perfect fit:
Weight Capacity: One of the most important considerations when choosing drawer slides is their weight capacity. You need to ensure that the slides can support the weight of the items you plan to store in the drawers. It's always better to choose drawer slides with a higher weight capacity than what you think you will need, as this will provide added durability and stability.
Mounting Style: Drawer slides come in various mounting styles, including side-mount, undermount, and center-mount. The mounting style you choose will depend on the design and construction of your woodworking project. Side-mount drawer slides are commonly used in traditional-style cabinets and offer easy installation and accessibility.
Undermounting drawer slides are hidden beneath the drawers, creating a sleek and clean look. Center-mount drawer slides are installed on the center bottom of each drawer and work best for smaller or lighter drawers.
Extension Type: Another factor to consider is the extension type of the drawer slide. There are three main types of extensions: full extension, partial extension, and over-travel extension.
Full extension drawer slides allow for complete access to the entire length of the drawer, while partial extension slides provide access to only a portion of the drawer length. Over-travel extension slides go beyond full extension, allowing you to completely expose the back end of the drawer.
Considering these factors will help you choose the right drawer slides that not only provide smooth operation but also ensure a perfect fit for your woodworking project. Take into account any special requirements or specific design considerations to make an informed decision. By carefully selecting the appropriate drawer slides, you can enhance the functionality and overall appeal of your woodworking project.
| Factors to Consider | Examples |
| --- | --- |
| Weight Capacity | 100 lbs, 150 lbs, 250 lbs |
| Mounting Style | Side-mount, undermount, center-mount |
| Extension Type | Full extension, partial extension, over-travel extension |
Tips for Ensuring Smooth Drawer Slide Operation in Woodworking Projects
Smooth and effortless drawer slide operation is essential for any woodworking project. It not only enhances the functionality of the drawers but also adds to the overall aesthetic appeal of the finished piece. To ensure a smooth operation of drawer slides, there are several tips and techniques that can be followed.
Proper Alignment
One of the key factors in achieving smooth drawer slide operation is proper alignment. Make sure that the slides are accurately installed and aligned parallel to each other on both sides of the cabinet and drawer. Use a level or a straightedge to ensure that they are perfectly horizontal or vertical, depending on the type of slide being used.
Lubrication
Regular lubrication is crucial for maintaining smooth movement of drawer slides. Apply a silicone-based lubricant or wax to both the slides and glide points of the drawers. This will reduce friction and allow for easier sliding motion.
Cleanliness
Keep the slides clean from dust, debris, and any other particles that may hinder smooth operation. Regularly clean both the slides and glide points with a soft brush or cloth to remove any buildup.
Weight Distribution
Ensure that weight inside the drawers is evenly distributed to avoid placing excessive strain on the slides. Heavy items should be placed towards the bottom of the drawer, while lighter items can be stored at the top.
Avoid Overloading
Do not overload drawers beyond their recommended weight capacity as this can lead to premature wear and tear of the slides. Check manufacturer specifications for weight limits and make sure your drawers do not exceed them.
By following these tips, you can ensure smooth and effortless operation of drawer slides in your woodworking projects. These practices will not only enhance functionality but also prolong the lifespan of your drawer slides, allowing you to enjoy their benefits for years to come.
Common Drawer Slide Problems and Troubleshooting Techniques
While drawer slides are essential components in woodworking projects, they can sometimes present challenges. Understanding common drawer slide problems and having troubleshooting techniques at your disposal can help you overcome these issues and ensure the smooth operation of your drawers.
One common problem with drawer slides is misalignment or poor installation. When the slides are not properly aligned or installed, the drawers may not open or close smoothly, resulting in friction and difficulty in operation. To fix this issue, you will need to adjust the alignment of the slides. Start by removing the drawer from the slide completely.
Then, loosen the screws on the slides slightly so that you have room to make adjustments. Use a level to ensure that both slides are parallel to each other. Once they are aligned correctly, tighten the screws securely.
Another problem that you may encounter is drawer sagging or sticking when fully extended. This issue is commonly caused by worn-out or damaged slide mechanisms. To troubleshoot this problem, first check for any debris or obstructions in the slide tracks and clear them away if necessary. If this does not solve the issue, examine the slide mechanisms themselves for damage or excessive wear. In some cases, replacing or lubricating these components may be necessary to restore smooth operation.
Drawer slides can also experience issues with overload capacity. If your drawers are holding too much weight beyond their recommended capacity, it can lead to bending or breaking of the slides over time. To troubleshoot this problem, consider redistributing items within your drawers to reduce weight strain on the slides. You may also want to consider upgrading to heavy-duty drawer slides that can handle larger loads.
By understanding these common problems and having troubleshooting techniques at hand, you can address any issues that arise with your drawer slides in woodworking projects. Remember to regularly inspect your drawer slides for signs of wear or damage and take proactive measures such as lubrication and maintenance to ensure their longevity and smooth operation.
Enhancing Drawer Slide Durability
Regular Cleaning and Lubrication
To ensure the longevity and optimal functioning of your drawer slides, regular cleaning and lubrication are essential. Over time, dust, debris, and accumulated dirt can interfere with the smooth operation of the slides. To prevent this, it is important to clean the slides periodically.
Start by removing the drawers from the cabinet or furniture piece. Then, using a soft cloth or brush, gently remove any dust or dirt particles from the surface of the slides. Be careful not to use abrasive materials that may scratch the finish.
Once you have cleaned the slides, it is time to lubricate them. Apply a thin layer of lubricant specifically designed for drawer slides to all moving parts, including the metal tracks and rollers. Be sure to follow manufacturer instructions to choose an appropriate lubricant. A high-quality lubricant will reduce friction and improve slide performance significantly.
Inspecting for Wear and Damage
Regular inspection of your drawer slides is crucial for identifying any signs of wear or damage early on. Check for visible signs such as bent or misaligned tracks, loose screws or brackets, or excessive squeaking during operation. If you notice any of these issues, it is important to address them promptly before they worsen.
Additionally, pay attention to how smoothly your drawers open and close. If you feel any resistance or hear scraping sounds while operating the drawer slides, there may be an issue that requires attention. Inspecting for wear and damage regularly will help catch problems early on and prevent further damage to your woodworking project.
Preventing Overloading and Misalignment
Drawer slides are designed to support a certain weight capacity. Exceeding this weight limit can put stress on the slides, resulting in premature wear or failure. It is therefore important to distribute weight evenly among your drawers and avoid overloading them.
Misalignment can also cause strain on drawer slides, leading to poor performance and potential damage. To prevent misalignment, ensure that the drawers are properly aligned with the cabinet or furniture opening. Make sure that there is enough clearance for the drawers to slide in and out smoothly without getting stuck or rubbing against other surfaces.
By following these maintenance and care tips, you can enhance the durability of your drawer slides and ensure their smooth operation for years to come. Regular cleaning and lubrication, inspecting for wear and damage, as well as preventing overloading and misalignment are all essential aspects of caring for your drawer slides in woodworking projects.
Upgrading Your Drawer Slides
As woodworking techniques and materials continue to advance, so do the features and designs of drawer slides. Upgrading your drawer slides can not only enhance the functionality of your woodworking projects but also add a touch of modernity and style. In this section, we will explore some innovative features and designs that you can consider when upgrading your drawer slides for woodworking projects.
One popular feature to look for when upgrading your drawer slides is soft-close technology. Soft-close drawer slides use hydraulic dampers or spring mechanisms to gently close drawers without any slamming or noise. This feature not only prevents damage to the contents of the drawers but also ensures a quieter and more peaceful environment in your home or workspace.
Another innovative design to consider is the push-to-open function. With push-to-open drawer slides, a slight push on the front panel of the drawer is all it takes to open it effortlessly. This feature eliminates the need for handles or knobs, providing a sleek and minimalist look to your woodworking projects.
In addition to these features, there are also self-closing drawer slides available in the market. These slides have a mechanism that automatically closes the drawer once it reaches a certain point, making them ideal for high-traffic areas where drawers are often left open by accident.
When upgrading your drawer slides, it's important to keep in mind the weight capacity they can handle. Depending on your woodworking project, you may require heavy-duty drawer slides with higher weight limits. Some manufacturers offer specialized slides designed specifically for heavy items like tools or kitchen appliances.
By staying up-to-date with the latest innovations in drawer slide technology and design, you can elevate your woodworking projects to new levels of functionality and aesthetics. Whether you opt for soft-close technology, push-to-open functionality, self-closing mechanisms, or heavy-duty capabilities, upgrading your drawer slides will undoubtedly improve the overall quality and enjoyment of your woodworking creations.
Concluding Thoughts
In conclusion, mastering the art of drawer slides in woodworking is essential for unlocking functional and aesthetically pleasing storage solutions. Understanding the importance of drawer slides sets the foundation for successful woodworking projects. By exploring the different types of drawer slides available, woodworkers can choose the perfect option that suits their needs and preferences.
The step-by-step guide for installing side-mount drawer slides provides beginners with valuable insights and instructions to ensure a seamless installation process. Considering factors such as weight capacity, extension type, and mounting style when choosing the right drawer slides guarantees a perfect fit.
To ensure smooth drawer slide operation, following tips such as using lubricants, adjusting tension screws, and maintaining proper alignment is crucial. However, in case of common problems with drawer slides, troubleshooting techniques like realigning or replacing faulty parts can quickly resolve issues.
Maintenance and care tips play a vital role in enhancing the durability of drawer slides. Regular cleaning, inspecting for wear and tear, and addressing any issues promptly will extend the lifespan of these essential components.
Lastly, exploring innovative features and designs when upgrading drawer slides can elevate the functionality and aesthetics of woodworking projects. From soft-close mechanisms to hidden self-closing systems, there are numerous options available that can revolutionize storage solutions.
Frequently Asked Questions
How do you make wooden drawers slide easily?
To make wooden drawers slide easily, there are a few steps you can take. First, ensure that the drawer is properly aligned within the cabinet or piece of furniture. If the drawer is misaligned, it can cause friction and make sliding difficult.
Next, check if there are any obstructions or debris inside the drawer or along the edges of the cabinet that may be hindering smooth movement. Removing any obstacles and cleaning out the drawer can help eliminate resistance. Applying a lubricating substance such as paraffin wax or beeswax to the wooden surfaces where the drawer slides against can also significantly reduce friction and make it easier for the drawers to slide smoothly.
What can I put on wood drawers to make them slide?
There are several options available to make wood drawers slide more easily. One common method is to apply a thin layer of furniture wax or paste wax onto the surfaces where the drawers glide against. The wax helps reduce friction and allows for smoother movement.
Another alternative is using specialized drawer-slide lubricants that come in spray or liquid form. These products are specifically designed to improve sliding performance by reducing sticking and friction on wooden surfaces. Additionally, some people opt for using silicone spray as it offers an effective lubricating solution for wood drawers.
What is the best wood for drawer slides?
When it comes to selecting the best wood for drawer slides, hardwoods like maple, oak, and birch are often preferred choices due to their durability and strength. Hardwoods tend to have a tighter grain structure than softwoods, making them less prone to warping or binding over time. Maple is commonly used in high-end cabinetry because of its natural resistance to wear and tear, but oak can also be a good option since it has similar sturdy characteristics.
It's important to choose wood that has been properly dried and milled for efficient sliding action while adequately supporting the weight of your drawers without flexing or sagging over time. Ultimately, finding an appropriate balance between sturdiness and smooth operation is key when selecting the best wood for drawer slides.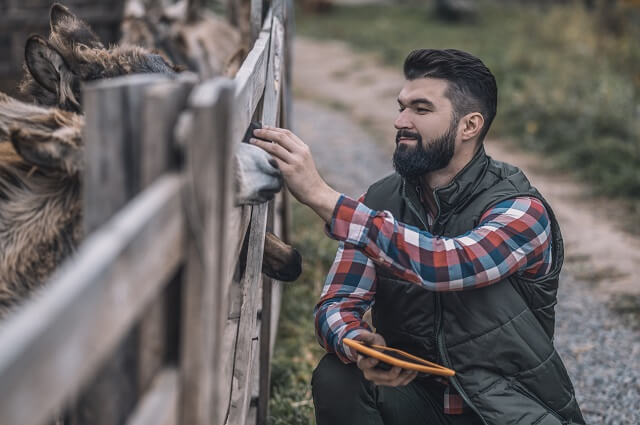 Hi everyone! I'm a woodworker and blogger, and this is my woodworking blog. In my blog, I share tips and tricks for woodworkers of all skill levels, as well as project ideas that you can try yourself.