New Section
In the last few years, Ingenium Woodworks has become one of the leading custom furniture makers in the country. Customers from all over cite their excellent craftsmanship and customer service, but what really sets them apart is how their furniture can add style and sophistication to a home. We've heard from countless customers about how their custom Ingenium furniture truly transformed their living spaces and allowed them to experience a whole new level of comfort and luxury.
Mary, for example, was having trouble finding what she was looking for in her living room redecorating project. After meeting with an Ingenium designer, she was able to get exactly what she wanted – a beautiful custom-made coffee table that perfectly matched her couch and wall color. Now, instead of just having an okay interior design, Mary's living room looks sophisticated, warm, and inviting thanks to her unique creation by Ingenium Woodworks.
Steve decided he wanted to give his dining room an elegant makeover. He visited Ingenium Woodworks to order a bespoke dining set – complete with a large wooden table, chairs upholstered in soft fabric, and matching china cabinets. The end result is stunning; every element of Steve's dining room works together beautifully thanks to his expertly crafted furniture pieces from Ingenium Woodworks.
These customer stories show just some of the ways that Ingenium Woodworks has helped people come up with unique solutions for their home decorating needs—and even more importantly—allowed them to add a touch of sophistication to their living spaces while still making it feel like home sweet home!
New Section
Ingenium Woodworks prides itself on using local resources to create its unique, high-quality wood products. We source the majority of our materials from nearby mills and sawmills, where we ensure that all of our wood is sustainably sourced. Additionally, all of our fabrication processes—from cutting to finishing—are completed in-house at our facilities located in the heart of our community. Whenever possible, we try to use locally sourced ingredients for staining, painting and sealing finishes on Ingenium's products. All of these resources help us provide only the best quality woodworks for our customers with a minimum environmental impact.
Expand Selection Section
Ingenium Woodworks offers a wide selection of custom furniture and woodworking projects, with all services provided in-house. Our talented staff of artisans brings decades of experience to every project we do. For our furniture selection, we offer items ranging from simple bookcases to ornate chairs and tables. We specialize in pieces that are crafted with the highest quality materials—sustainable hardwoods such as oak, walnut, and cherry, as well as specialty woods like teak and wenge that can take any shape you desire. We also use traditional joinery methods along with modern technologies to help create pieces that are both strong and aesthetically pleasing. Our upholstery and design specialists will work with you to bring your vision for a piece of furniture to life. Plus, our in-house metalworkers can provide metalwork for pieces such as fireplace screens or hardware for doors and cabinets. If it's made of wood, we can make it!
Expand Benefits Section
In addition to our beautiful custom woodwork, Ingenium Woodworks also offers a number of other great benefits. We offer free shipping on all orders, so you don't have to worry about any added expense when buying with us. We also provide free consultations with our world-class team of experienced artisans and furniture makers. This way, customers can be sure that their investment is in the best hands possible. Our experienced staff will be happy to answer any questions and help you come up with the perfect design for your exact needs and budget.
Expand Uniqueness Section
Ingenium Woodworks stands out in a variety of ways. Firstly, we are deeply committed to environmental sustainability. We are continuously looking for new ways to reduce our carbon footprint and use fewer resources by sourcing wood from sustainable forests, incorporating renewable energy sources into our production processes, and reusing or repurposing any materials that cannot be used in our projects.
Secondly, we pride ourselves on the excellence of our craftsmanship. Our team of skilled artisans brings an incomparable level of quality and attention to detail to every project we work on. They combine traditional techniques with modern technologies to create timeless pieces that exceed customer expectations.
Finally, Ingenium Woodworks has an unwavering commitment to creating custom furniture that is designed specifically for each individual customer's needs. Our team works closely with customers going over every detail until they get exactly what they are looking for—from carefully selecting the right wood species and finishes to crafting intricate details like carvings and metalwork inlays.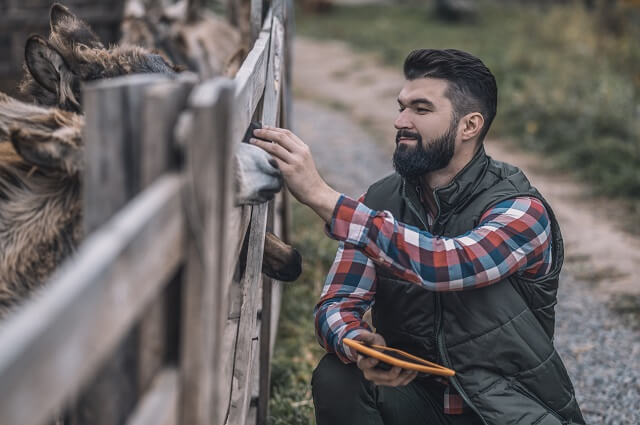 Hi everyone! I'm a woodworker and blogger, and this is my woodworking blog. In my blog, I share tips and tricks for woodworkers of all skill levels, as well as project ideas that you can try yourself.