Introduction
The Japan Woodworking Tour is an excellent opportunity for those with an appreciation for and curiosity about the rich craftsmanship that Japan has to offer. Participants will be able to visit traditional craft workshops, learn about carving and joinery techniques unique to Japanese style, get a close-up look at centuries-old carpentry that still shapes the country today, see how traditional materials are sourced and used in woodworking projects of all scale, and gain invaluable insights into both form and function of Japan's woodworking industry. Along the way participants can explore various aspects of design including furniture making, sculpture, boat building, architectural structures, tools and more. In addition to learning directly from master craftsmen, participants will also gain knowledge from lectures and seminars on Japan's history of woodworking as well as its cultural influences and modern applications. The Japan Woodworking Tour provides an immersive experience for those who seek to cultivate their understanding of Japanese woodworking and craftsmanship.
Exquisite Craftsmanship and Artistry
On the Japan Woodworking Tour, travelers have the opportunity to explore the treasured woodworking artistry and craftsmanship of Kyushu. Through visits to renowned woodworking shops, participants will get a chance to witness the legendary skill and immense attention to detail that make this region so special. During this tour, the group will spend time in Nagasaki, Fukuoka and Ooita learning about traditional wood-based artistry and craftsmanship. Travelers will be able to observe expertly made products being crafted, visit artist workshops to learn more about special techniques used by local crafters and take part in hands-on classes with master craftsmen. The journey ends in Shiroyama where visitors can take in breathtaking views of Mount Unzen. On this comprehensive tour, travelers can learn about some of the most intricate details of Japanese woodworking while gaining invaluable insights into why these creations are so highly sought after around the world.
Planning the Perfect Trip
1. Obtain a Japan Rail Pass – If you plan to move around the country, purchasing a Japan Rail Pass is immensely valuable. It allows you to ride all JR rail lines in the country at a discounted price, thus making your journey more affordable and stress-free.
2. Research Public Transportation – Before venturing out, familiarize yourself with the options for public transportation in each city so that you are prepared to easily navigate throughout Japan during your woodworking tour.
3. Pre-Book Accommodations – To maximize your time for each destination on your itinerary, consider pre-booking all of your accommodations prior to arriving in Japan so that you can make the most of each day without worrying about where you will be staying overnight.
4. Pack Lightly – Remember that it is often necessary to take connecting trains or footpaths while visiting each Japanese city on your tour so be sure to pack light and bring only what is necessary in order to make any transits easier and less time consuming.
5. Taste Local Cuisine & Participate in Cultural Experiences – One of the best ways to truly appreciate Japan is by tasting its cuisine and participating in cultural experiences like local festivals or tea ceremonies that help transport us back centuries in time – just remember to take pictures along the way!
Create and Take Home a Japanese Classic
On a Japan Woodworking Tour, you will have the unique opportunity to learn traditional Japanese woodworking methods, as well as create and take home your own piece of Japanese culture. You will be guided by experienced Japanese artisans and craftspeople who have been honing the local skillset through generations. During the tour, you will receive instructions on how to create unique wooden artifacts such as sculptures, furniture pieces, or toys. These items can serve as practical home decor or mementos to commemorate your time in Japan. Depending on skill level, visitors may begin crafting smaller decorative items such as dolls or vases before moving on to more complex pieces such as cabinets and tables. Upon completion of your woodworking project, you will have a one-of-a-kind souvenir uniquely crafted with attention and love.
Unforgettable Memories
The Japan Woodworking Tour promises to be an unforgettable experience. During the tour, participants will have the opportunity to visit some of the country's hidden woodworking gems. Whether it be a specialist furniture workshop or old-fashioned joinery shop, each visit provides an insight into traditional craftsmanship and a chance to interact with knowledgeable artisans who still use centuries-old techniques. Along the way, small groups may even be treated to demonstrations from expert craftsmen as they show off their specialised carving abilities or explain how the intricate marquetry pieces are made.
In addition to meeting these skilled woodworkers, guests can explore areas of Japan that you would never come across on your average holiday. Ancient workshops in remote villages and smaller urban centres away from the tourist trail offer surprising finds; discover unique carved furniture, subtle but elegant décor items, modern designs in traditional styles as well as classic wooden souvenirs that make great gifts for friends back home. Finally, take in some of Japan's stunning natural beauty – majestic mountainscapes, serene lake shores and lush greenery all created by nature itself – before ending a day's sightseeing with a delicious meal sampling the best local produce Japan has to offer.
For those looking for something more than just another vacation abroad – The Japan Woodworking Tour promises unique explorations and experiences that will create memories that will last for a lifetime!
Conclusion
The end of our Japan Woodworking Tour was truly bittersweet. We had such an incredible time exploring some of the most beautiful places in Japan – meeting experienced craftsmen, learning about their unique traditional woodworking techniques and tools, studying skillfully crafted wooden works of art, and forming meaningful connections with the people we encountered along the way.
We left with priceless memories that will remain with us for a lifetime; from the stunning natural beauty of rural mountains to the diverse and fashionable life in metropolitan Tokyo. We tasted amazing Japanese cuisine, but more importantly we created bonds with people passionate about their craft who generously shared their expertise, stories, and smiles. Our travels have enlightened our understanding of Japanese culture and fueled our passion for woodworking even further upon our return home.
This experience is one that could not have been purchased at any price. Our tour through Japan has left us more inspired to share our learning journey with others – friends, family, or anyone eager to embrace what we found so magical during this wondrous adventure: the power of nature and fellowship through woodworking.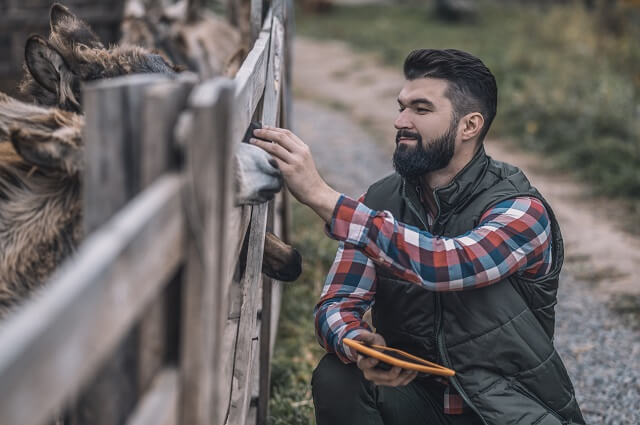 Hi everyone! I'm a woodworker and blogger, and this is my woodworking blog. In my blog, I share tips and tricks for woodworkers of all skill levels, as well as project ideas that you can try yourself.