Introduction
Legacy Lumber and Canadian Woodworks are two leading timber companies located in Canada. Both companies offer premium grade wood products, such as furniture, doors, windows, flooring and specialty items. In the furniture department, Legacy Lumber carries an extensive selection of handcrafted oak pieces from a variety of North American hardwoods. Canadian Woodworks specializes in handmade exotic hardwoods for luxury premium quality pieces.
Their commitment to quality does not stop there. Both companies strive to employ sustainable practices when it comes to harvesting their materials from local forests and mills, ensuring that their products do not harm the environment or local wildlife in any way. To further this commitment, they have also implemented systems to eliminate waste and reduce energy consumption in their factories. They also offer a wide range of reclaimed woods from old barns and buildings which results in unique one-of-a-kind pieces that combine rustic charm with classic style. Additionally, both Legacy Lumber and Canadian Woodworks put a special focus on constantly investing in new techniques and technologies that help improve efficiency while deepening their eco-friendly production processes. They have even earned responsible forestry certification through the Forest Stewardship Council (FSC). Finally, these two companies provide custom services which allow customers to create tailor-made designs according to specific requirements and wishes.
Quality FSC-Certified Wood Products
Legacy Lumber and Canadian Woodworks offer a variety of quality FSC-certified wood products. They understand the importance of sourcing materials in a sustainable manner, which is why their entire range is certified by the Forest Stewardship Council (FSC). Their repertoire includes hardwood flooring, softwood lumber, plywood, siding and fencing materials, deck boards, and furniture components – just to name a few. Legacy Lumber and Canadian Woodworks ensure that every product they provide is both aesthetically pleasing and environmentally responsible.
For homeowners seeking to create a beautiful interior or exterior finish, Legacy Lumber and Canadian Woodworks have everything you need. Their extensive selection of FSC-certified hardwoods includes popular species such as oak, cherry, walnut, and maple. These hardwoods come in an array of stunning shades so that anyone can find something to perfectly match their style. For those looking for affordable solutions without sacrificing quality or sustainability, Legacy Lumber and Canadian Woodworks also offer softwoods such as cedar and pine. Plywood made with these materials can be used for a range of different applications while still maintaining an environmentally conscious mindset.
In addition to hardwood planks and softwood boards, Legacy Lumber and Canadian Woodworks' FSC-certified selection also includes siding options like cedar planks and shingles, Prefinished Siding Sheets customized according to size requirements for any project large or small. Along with traditional decking boards made from various species such as Red Cedar or White Oak for maximum durability against cracking or fading when exposed to the elements , they also offer composite decking solutions; these are composed from recycled plastic fibers mixed with natural wood providing the ultimate combination lasting long while resisting water damage . Last but not least they have an amazing array of furniture components crafted using only the best quality woods available; wooden legs ideal creating the perfect piece of home decor furniture upholstery projects embellishing elegance giving your home that dream contact.. All these products are rigorously tested by experts in advanced laboratories so that each one meets standards for sustainability before being put on display at Legacy Lumber's showrooms around Canada for purchase!
Custom Design Studio
Legacy Lumber and Canadian Woodworks' custom design studio offers customers the opportunity to customize their furniture pieces from start to finish. The process begins with an initial one-on-one consultation with one of our experienced designers. During this initial consultation we will discuss your desired style, size and functionality. After selecting a suitable material for the job, you can choose from an array of options including finishes, stains, delicate carvings and/or metal accents. Our staff is also able to create unique designs if you have any specific requests or ideas that you would like incorporated into the piece. Everyone in our design team understands the importance of bringing customer's visions to life, so personalized sketches and computer renderings are used to ensure accuracy before even beginning construction on the product itself!
Craftsmanship
Legacy Lumber and Canadian Woodworks are two premiere companies that specialize in bringing classic craftsmanship to each project they take on. With teams of experienced and talented craftsmen, every project is crafted carefully with the highest attention to detail. From intricate designs to bold statement pieces, both companies guarantee workmanship that is second to none. On top of using only the finest wood materials, their projects feature detailed carving, sanding, staining and finishing techniques that make each piece unique and special. Whether it's custom cabinetry or furniture creation for residences or businesses, Legacy Lumber and Canadian Woodworks provide unparalleled craftsmanship that includes a meticulous eye for detail from design conception through installation. They use technology to stay ahead of trends in the industry but never forget the importance of good old-fashioned hard work and dedication for each project. Every item is made with true artistry and skill which makes them an industry leader in classic craftsmanship.
Projects
Legacy Lumber and Canadian Woodworks is an experienced carpentry company that specializes in providing custom woodworking services. Their portfolio is full of projects that showcase the craftsmanship they are capable of. From intricate cabinetry designs to hand-crafted furniture, their team understands how to create beautiful and functional objects from wood. Their pieces incorporate many details such as dovetail joints, fine edge work and accent features like inlay or marquetry techniques for a unique look.
In addition to custom furniture and cabinetry design, Legacy Lumber and Canadian Woodworks also offers deck construction services. Their team has considerable experience in building decks from scratch, as well as repairing existing ones, using the highest quality standards. From composite decking materials to exotic hardwoods for natural feel; whatever the customer requires can be satisfied with their expertise. Custom pergolas, stairs, railings and other decorative elements can be added for further versatility of the space. Similarly, legacy lumber can build a variety of custom gates such as privacy gates, driveway gates or garden gates with a wide range of finishes combinations making them bespoke to their customers' needs.
Environmental Impact
Legacy Lumber and Canadian Woodworks are committed to sustainability and minimizing their environmental impact. They ensure that all their products comply with local, provincial and federal regulations in regards to air quality, water runoff/contamination and waste treatment. They also go beyond minimum requirements to reduce their day-to-day operations' impacts by utilizing innovative engineering and technologies, such as a high-efficiency dust collection system. This helps minimize airborne particles that could pollute the environment.
The company also has a forestry management policy in effect to ensure the sustainable harvest of timber and the maintenance of natural habitats. Timber selection takes into account diverse species of trees, age classes, regeneration practices and volume in order to protect wildlife habitats from overuse or damage. In addition, only wood from well managed forests certified by Forest Stewardship Council (FSC) is purchased for use in both lumber yards, providing customers with assurance of responsible sourcing. Training programs for provide employees details on sustainable logging procedures to avoid any negative impacts from harvesting practices at Canadian Woodworks' timberlands.
Customer Testimonials
"We had a wonderful experience working with Legacy Lumber And Canadian Woodworks. They allowed us to customize our order, and the finished product was absolutely beautiful. We are very happy with the craftsmanship and quality of the wood, and we will definitely be using them again in the future." – David and Jennifer M., Homeowners
"Our company recently contracted Legacy Lumber And Canadian Woodworks for a project and were extremely satisfied with their services. They were very accommodating to our needs, met all deadlines, and provided excellent communication throughout the entire process. Their prices were also reasonable, which was greatly appreciated. We would highly recommend them to anyone needing lumber or woodworking services!" – Construction Company S., Business Owner
Conclusion
Legacy Lumber and Canadian Woodworks stands out in the woodworking industry because of its commitment to quality, responsiveness to customer needs, and attention to detail. Their lumber is premium-grade and sourced from the best suppliers they can find, ensuring that their customers will get the most out of their purchase. Additionally, they make it a priority to provide regular feedbacks and updates on their customer orders as they develop. Finally, every piece of furniture and product they produce is crafted with careful precision – right down to the smallest details – squarely putting them at the top of the woodworking game. Thanks to all these features, Legacy Lumber and Canadian Woodworks have earned their reputation as a trusted supplier in the woodworking industry.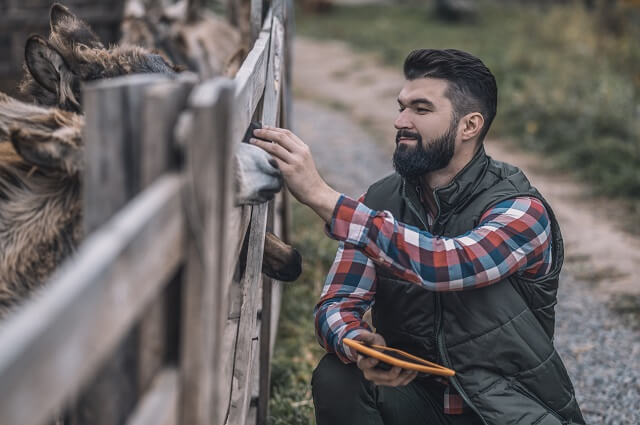 Hi everyone! I'm a woodworker and blogger, and this is my woodworking blog. In my blog, I share tips and tricks for woodworkers of all skill levels, as well as project ideas that you can try yourself.