Introduction
Profile Woodworking provides an array of services to ensure that you receive exceptionally crafted pieces. With 20 years of experience and state-of-the-art technology, Profile Woodworking is the leading provider of quality wood furniture for every occasion. Their expert craftsman are capable of creating heirloom quality pieces from the finest materials, sure to stand the test of time. They offer custom designs, allowing clients to create their ideal piece or choose from a selection of pre-made products. All projects are completed quickly and efficiently according to the client's needs. With specialized finishes, intricate designs and superior customer service, Profile Woodworking ensures that each woodwork project exceeds expectations.
By working with Profile Woodworking, customers enjoy numerous benefits. Their experienced team is highly knowledgeable when it comes to furniture making and can suggest creative solutions to any project requirement. They also offer comprehensive advice regarding materials, manufacturing processes and color combinations to help ensure high levels of satisfaction with finished products. Furthermore, they consistently strive for excellence in their craftsmanship and use only top quality equipment and materials while guaranteeing short production times. The finished product is nothing short of beautiful; clients can expect perfectly crafted furniture tailored perfectly to fit their home style or their desired aesthetic look. Client consultation through out the entire process gives customers peace of mind knowing that all expectations will be met or exceeded throughout their experience with Profile Woodworking.
The Story Behind Profile Woodworking
Profile Woodworking was founded in 2004 by brothers Mark and Ross Burdette. With a passion for crafting quality, handmade products, these two talented woodworkers decided to trust their vision and open their own business. Experienced in the furniture-making world, they had both gained extensive knowledge regarding joinery and woodworking techniques through their career work with numerous signs, commercial fixtures and cabinetry businesses.
To kickstart Profile Woodworking's success, the brothers began with a focus on producing custom sliding doors that were designed to match each customer's individual aesthetic. Through excellent word of mouth spread by satisfied customers, demand increased exponentially. They soon found themselves making additional high priced pieces including coffee tables, live-edge dining tables, reception desks and custom wall units. This rapid growth over the ensuing years only confirms their craftsmanship to be marked with top-of-the line detail and unmatched skill.
Over time, the brothers' reputation of excellence has opened many more avenues for success from starting an online store for people to shop across 115 countries globally to hiring interior designers who can help customers tailor unique products for their home renovations or office fitouts. Today Profile Woodworking is known worldwide as experts in bespoke furniture design and production " leading the way in providing timeless solutions that
The Variety and Aesthetic of Profile Woodworking Services
Profile Woodworking offers a wide array of services for customers that are looking for highest quality craftsmanship. They specialize in creating custom furniture, cabinets and mouldings with a range of materials from wood to metal. Profile Woodworking also provides expert joinery and finishing services to bring any design to life. Their experienced team can create practically any structure or item needed with an unmatched attention to detail and quality. They use the latest technology and equipment to deliver products with stunning aesthetic beauty. Profile Woodworking is also dedicated to sustainability, using only responsibly-sourced materials when possible. With their unique combination of expertise, resources and high standards, Profile Woodworking creates beautiful pieces that will last for many years to come.
Before & After Photos of Profile Woodworking Projects
Profile Woodworking is a local business offering custom carpentry and woodworking services. From creating handcrafted furniture to constructing cabinetry, Profile Woodworking can help bring your dreams to life. They have the skillset and experience to work with all types of materials, from hardwoods to softwoods and engineered materials. With their high-quality design and craftsmanship, you'll be sure to be satisfied with the results.
For those who are looking for proof that Profile Woodworking can provide quality services, they also offer before and after photos of their projects. By viewing these photos, customers can see the transformation that is possible when Profile Woodworking takes on a project. Not only can you appreciate how creative they are in designing a piece of furniture or cabinet, but how diligent they are in its construction and installation. DIYers can draw inspiration from the energy put into the projects, while professional contractors can get an idea of how their next big project might look like when completed; both sets of clients will feel proud of what was achieved by Profile Woodworking in both before and after incarnations.
Local and Environmental Impact of Profile Woodworking
Profile Woodworking is a small family-run business located in rural Oregon. The company specializes in creating custom furniture from locally-sourced raw materials, making their products completely unique to the local area. By sourcing local wood and other raw goods, Profile Woodworking supports local artisans, farmers, and retailers while simultaneously reducing their environmental impact. Through the use of locally-sourced materials, they are able to reduce their overall production cost by avoiding expensive transportation of goods. Additionally, using local materials reduces their carbon footprint. This also contributes to the local economy as it encourages more money circulation in the community. Overall, Profile Woodworking's dedication to using locally-sourced raw material benefits not only their business but also the surrounding area and its environment.
In addition to sourcing local goods, Profile Woodworking practices sustainable woodworking techniques in order to protect endangered species of trees and other forms of wildlife from being harvested illegally or excessively logged. They strive to use sustainably grown trees whenever possible or timber reclaimed from old buildings for larger projects such as tables or chairs offering an eco-friendly option for customers looking for a piece with an interesting backstory. The company is also focused on minimizing their use of toxins or hazardous materials that might otherwise pollute nearby rivers or streams during production.
Finally, Profile Woodworking takes great pride in supporting future generations by teaching sustainable forestry practices through volunteer programs with organizations like 4H clubs throughout the region and sponsoring student internship programs at many universities in Oregon focusing on environmentally sound construction methods with an emphasis on reclaiming discarded wood resources. Their commitment to using renewable resources can have a major environmental impact if widely adopted across the industry " helping ensure that forests will be around for future generations
Benefits of Choosing Profile Woodworking
Profile Woodworking offers a wide range of services and benefits that can be tailored to meet your specific needs. From custom woodwork, to repair and restoration work, Profile Woodworking does it all. They specialize in high-quality craftsmanship, utilizing only the finest materials for your project. With an experienced staff, they provide superior customer service and attention to detail as they create unique pieces that will last a lifetime.
The advantages of choosing Profile Woodworking are numerous. Not only do they offer a huge selection of options for any kind of project, but they also take extra steps to ensure the quality and longevity of the end product. They use sustainably sourced materials whenever possible, meaning the wooden pieces produced are healthier for the environment while still being beautiful pieces of art. Each piece is made with careful craftsmanship and an eye for detail, ensuring you will receive a uniquely special product that's built to last. Their decades of experience also allow them to quickly identify problems and find solutions faster than most other woodworkers. Finally, their customer-centric approach allows them to give you personalized service throughout the process resulting in more satisfied customers time and time again!
Testimonials and Reviews of Profile Woodworking
Profile Woodworking has a long history of providing high-quality furniture, cabinets, and other wooden pieces to their customers. Reviews from former clients speak highly of their attention to detail and craftsmanship. There are many examples of the successful projects undertaken by them, ranging from basic renovation jobs like reforming a floor plan to custom designed pieces to suit specific needs.
Many clients note that they thoroughly enjoyed working with the team at Profile Woodworking, citing staff as friendly, communicative, and attentive throughout the process. They also acknowledge their ability to work within budgets and timelines while keeping the final project within expectations. Furthermore, customers have praised their dedication in seeing projects completed on time and to a high standard – no matter how complex or intricate. This level of commitment shows that Profile Woodworking not only cares about their product but also take pride in meeting customer expectations.
From large remodeling jobs to small-scale custom orders, Profile Woodworking consistently demonstrates expertise in every department. Their record of producing quality works combined with excellent customer service is what keeps them one of the top contenders for any woodworking job. Testimonials raving about their services abound online and speak volumes about what customers can expect when working with them.
Convenient Ways to Contact Profile Woodworking
Profile Woodworking is a full-service carpentry shop specializing in bespoke designs for both residential and commercial clients. They focus on custom cabinetry, built-ins, furniture, mantels, and specialty pieces that are sure to add an exceptional touch to any interior or exterior space. Their knowledgeable and experienced team is dedicated to delivering only the highest quality of woodwork while meeting customers' expectations.
Conveniently located, Profile Woodworking strives to provide clients with easy access to their products and services. For inquiries, they can be contacted via email or phone call. Additionally, they also provide a contact form on their website which allows customers to submit requests directly to their team. For more information regarding their services and portfolio of projects, visitors can take a look at their social media pages where they post regular updates and showcase completed works. Customers who are interested in purchasing items from Profile Woodworking can find them available through various online retailers as well as local stores.
Conclusion
Profile Woodworking is the ideal choice for anyone looking to add beautiful, unique pieces to their home or business. From custom furniture to unique door and window frames, Profile Woodworking offers a variety of high-quality craftsmanship built with care and precision. With a commitment to hard work and customer satisfaction, they produce one-of-a-kind products that will last you a lifetime. Their reputation as one of the most reputable woodworking companies speaks volumes to the level of quality they provide on each job. They use premium woods and materials in each piece they create while also providing custom stain and finishes that are tailored fit to match your space. With their experienced team of craftsmen, you can rest assured that any product you order will be crafted with precise attention to detail. In addition, all projects include an eye for design, ensuring that your product looks perfect in its intended spot. Profile Woodworking provides customers with an unrivaled experience from start to finish whether it's a custom furniture piece or accenting accessory for your home or business"you can trust them with any project scope large or small.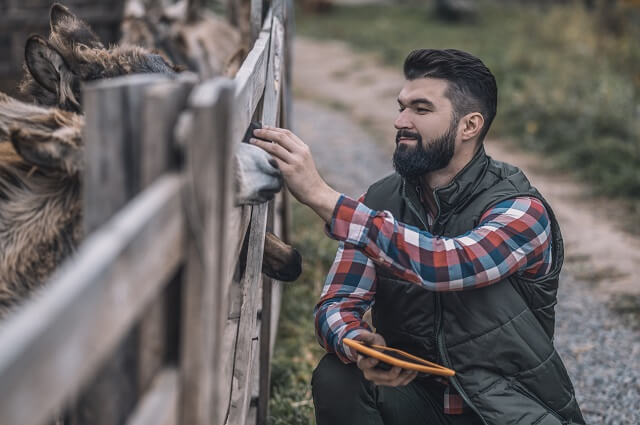 Hi everyone! I'm a woodworker and blogger, and this is my woodworking blog. In my blog, I share tips and tricks for woodworkers of all skill levels, as well as project ideas that you can try yourself.