Promotional Offers
At Samurai Woodworks, we offer a variety of promotions and discounts to show our appreciation for your business. Currently, we are offering a 10% discount on all orders over $500. Additionally, we offer free shipping on orders of any size within the continental United States. We also run seasonal promotions that change with the seasons. For example, during the winter season we are offering an additional 5% discount when customers purchase select products in bulk quantities. Lastly, every month we pick one lucky customer to receive our "Samurai Warrior Special" package " which includes free shipping and a 15% discount off their total order. Thank you for choosing Samurai Woodworks!
Helpful Tips and Advice
Samurai Woodworks has some great tips and advice on woodworking, furniture, and cabinetry. For instance, when it comes to woodworking, it's important to always select quality timber that is not only durable but is also suited for the project you are undertaking. It's helpful to research the available woods to find out which are more suitable for your particular needs. For example, hardwoods such as oak and maple have a higher density than softer varieties such as pine or spruce; so if you want a piece of furniture that will last for many years, opt for a hardwood over a softwood.
When crafting furniture or cabinetry, it's important to ensure the structure is sound and reliable by using joinery techniques such as dovetail joints or finger joints. These methods provide strong points of connection between two pieces without the need for glue or screws, thus making the joint much more secure and reliable in the long run. Additionally, pre-drilling holes wherever possible before driving in screws or nails helps to prevent splitting when attaching components together. Lastly, adequate finishing is integral; stains and sealants not only enhance but safeguard your designs from environmental damage such as water penetration and insect infestations.
Behind the Scenes
When you enter Samurai Woodworks, the first thing you notice is the craftsmanship that goes into every project. Each piece coming off the line has been meticulously crafted in traditional Japanese methods and overseen for perfection by our team of master craftsmen. Our team utilizes a mixture of Japanese and modern carpentry techniques to create aesthetically pleasing and functional works of art.
A visit to Samurai Woodworks isn't complete without getting to know our talented team behind the scenes. We recently went on a film crew outing with four members of the team, who explained their various roles in creating each piece here at the workshop. Ume Yoshihara discusses the importance of precision when cutting and assembling each component, while Akira Nakano emphasizes making sure all surfaces are polished perfectly to ensure a seamless finish. Yousuke Sugiyama talks about his passion for detailed designs, and Futoshi Takamura most enjoys being able to exercise his natural creativity while executing his duties as head designer.
The goal at Samurai Woodworks is not just producing true works of art, but also creating unique pieces that can endure use over time and maintain an atmosphere that imbues both serenity and beauty into any space–and our team makes it possible!
Showcase Recent Projects
Samurai Woodworks is proud of the craftsmanship and artistry put into each unique piece we build. To showcase this work, we have begun to feature recent projects on our website. For example, a few months ago, we completed a custom dining table with intricate detailing and leg designs. The table was made from solid cherry wood and hand-drawn details that were carefully crafted to add texture and depth to the piece. We also constructed two matching sideboards of similar material, all stained to perfection. Once completed, the pieces were selected by an interior designer who incorporated them into her country estate home. On our website, we share pictures of each piece before the project was completed so readers can appreciate the transformation and beauty of the finished product. With each project featured, our goal is to highlight both the design concept behind it and emphasize our dedication to quality craftsmanship for every item we make at Samurai Woodworks.
Upcoming Events
Samurai Woodworks is pleased to announce our upcoming participation in several events. In April, we will be exhibiting at the Spring Craft Fair, where we will be showcasing a range of our latest products and creations. Later in May, we will be participating in a two-day seminar about traditional Japanese woodworking techniques and tools. We'll also take part in the Summer Exhibition for aspiring designers and furniture makers in October. The exhibition is especially exciting for us as there will be various awards given out to the best pieces. Lastly, before the year ends, we are proud to be part of The International Woodworking Showcase which highlights artisan woodworkers from all over the world. We look forward to seeing you at any or all of these events!
Newsletter Sign Up
At Samurai Woodworks, we are dedicated to providing high-quality woodworking services and products. We want you to be the first to learn about our latest offers, news, and trends in woodworking. Sign up for our newsletter today and be the first to know about our upcoming products, exclusive deals, informative articles and so much more! Our newsletter is a great way to stay up-to-date on all things related to woodworking and is sure to not disappoint. So what are you waiting for? Join us now and be part of this community of passionate woodworkers!
FAQs
Q: What services does Samurai Woodworks provide?
A: Samurai Woodworks is a premier woodworking company that specializes in creating custom furniture and cabinetry pieces. We offer a wide range of services such as design consultation, building consultation, custom fabrication & installation, finishing & restoration, as well as furniture & cabinetry repair. Our fully-equipped shop also seeks to create quality projects with excellence and attention to detail.
Q: What types of materials do you use?
A: We primarily work with hardwood material such as Cherry, Oak, Walnut, Birch, Maple, and Ash. We also work with composite materials including medium density fiberboard (MDF) particle board (PB) and plywood for quick turnaround items.
Q: How much will my project cost?
A: The cost of each project varies depending on the size, complexity and types of materials used. We always provide our customers with a detailed quote based on their project specifications prior to beginning any work.
Q: Do you offer any other services?
A: In addition to custom woodworking projects we also offer cabinet refacing and panel door replacements for those looking to give their existing cabinets a new look and feel without replacing them entirely!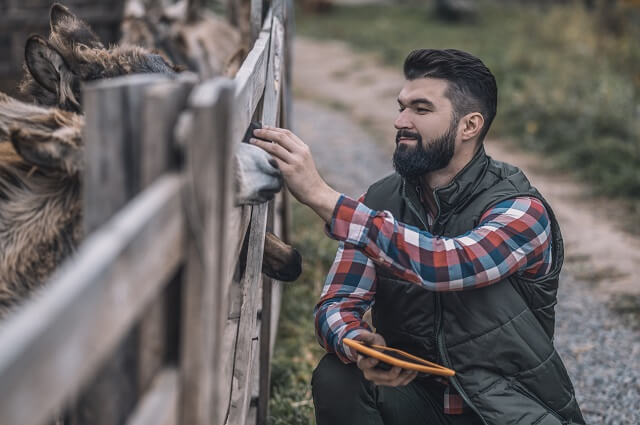 Hi everyone! I'm a woodworker and blogger, and this is my woodworking blog. In my blog, I share tips and tricks for woodworkers of all skill levels, as well as project ideas that you can try yourself.