Before & After Projects
Sawmill Woodworks is a family-owned business that specializes in the production and sale of custom, handmade wood products. We are proud to showcase completed projects from start to finish to illustrate the excellent work done by our professional woodworking staff. From intricate carved cabinets and bookshelves, to rustic tables, we've brought countless visions of beauty and functionality into reality for our many satisfied customers. Along with providing an extensive selection of unique design ideas, we also offer advice in how best to display each finished product. Our work is top quality, utilizing premier grade woods such as mahogany, cherry, maple and oak. Each piece of furniture is treated with utmost care using traditional methods such as hand rubbing oil finishes and precise joinery techniques. With Sawmill Woodworks you can be assured that your furniture will provide a lifetime of pleasure – inspired by innovative design and built on time-honored craftsmanship.
Promotions & Offers
Sawmill Woodworks is dedicated to helping customers find the perfect wooden creation for their needs. As such, they are always running specials and promotions to make our services even more cost-effective. Currently, they are offering a 15% discount on all orders over $500. This includes custom furniture, kitchen cabinetry, and other home decor items from their showroom. They also frequently run doorbuster sales during holiday seasons. There are often discounts available for bulk orders, too. Plus, shipping is free on all orders delivered within the continental United States! Lastly, be sure to check their website regularly for exclusive seasonal promotions that may be available as well!
Inspiration & Ideas
At Sawmill Woodworks, we believe that creative ideas and designs can be the foundation for inspiring projects of all shapes and sizes. We recognize that our customers come from a variety of backgrounds and levels of experience, so we strive to provide designs that appeal to a variety of tastes. Whether you're a novice woodworker or experienced craftsperson, Sawmill Woodworks offers something for everyone.
We offer quality products alongside artwork ranging from traditional pieces to modern interpretations. With access to the latest techniques and technologies, our team works hard to find creative solutions for any project — regardless of complexity or size. We even have detailed plans and tutorials free on our website, so crafting your dream creation is just a few clicks away! Our team is also available with advice, tips and support every step of the way. Feel free to ask questions or leave requests via phone, email or social media; we'll do our best to make it happen!
Take advantage of Sawmill Woodworks' countless inspirations and ideas today! From organized graphics collections of styles, textures and colors to personalized advice from skilled craftsmen, there is no limit when it comes to starting your project vision — start yours now!
Recent & Upcoming Events
Upcoming Events:
1. Sawmill Woodworks is hosting a workshop, in which people can learn how to craft their own furniture from reclaimed wood on Saturday, April 3rd at 10 AM at our studio located at 1234 Main Street.
2. We are hosting an open house event where potential customers can come and see some of our masterpieces from experienced woodworkers and get to know the team behind Sawmill Woodworks On Saturday, April 17th at 3 PM.
3. We will be attending Wooden Artist Craft Fair on Sunday, April 25th, where we will showcase some of our latest works and invite people to talk to us about ordering custom made items for their home.
Past Events:
1. In March of 2021, Sawmill Woodworks hosted a charity event where all proceeds went to support local homeless shelters in our area. Many people attended and made generous donations that allowed us to make a real difference in these communities.
2. On February 15th of 2021, we had the honor of being chosen as one of four artisans featured in the "On the Edge" exhibit at the local museum of art showcasing modern art made with traditional techniques – you can find photos from this event here (include link).
Video Gallery
Sawmill Woodworks Video Gallery should offer a wide variety of different videos demonstrating the multiple products and processes that Sawmill Woodworks has to offer. These videos should include tutorials on how to use each product and detailed instructions on the various processes, such as installation and care. Videos should include footage of customer testimonials describing their experiences using Sawmill Woodworks products, along with interviews from experienced professionals who can share their insights and knowledge on specialized topics within carpentry, building, and construction. Furthermore, Sawmill Woodworks Video Gallery should feature live streaming events of demonstrations by experts in the field and customer Q&As with company representatives.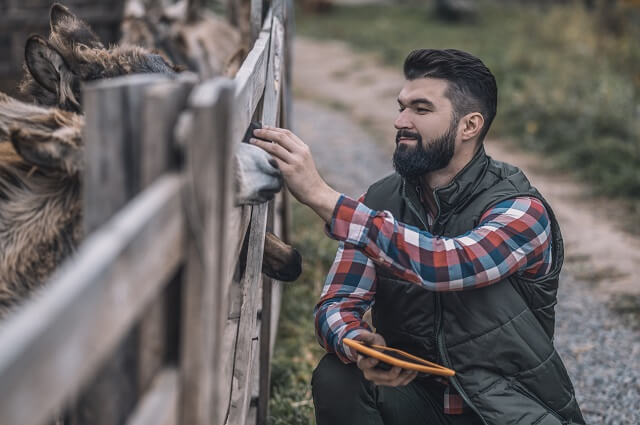 Hi everyone! I'm a woodworker and blogger, and this is my woodworking blog. In my blog, I share tips and tricks for woodworkers of all skill levels, as well as project ideas that you can try yourself.