Introduction
Hiring a local woodworker can be a great way to get an affordable, quality custom woodworking project. Not only will you have the assurance of working with someone from your local area, but you'll also benefit from the convenience it offers.
You can save time by not having to do any travel and can instead concentrate on important matters such as setting a budget that fits within your needs and getting detailed information on what types of work the woodworker offers. Moreover, local connections are invaluable in uncovering potential deals or finding out reliable referrals that might otherwise be difficult to identify without help.
When looking for a local woodworker, one of the most obvious places to start is by asking around word-of-mouth. Speak to people who have hired these services and see if they have any recommendations or reliable advice on how to find a good candidate. Alternatively, visit nearby hardware stores, lumberyards or joinery shops as they often have contacts list of experienced craftsmen in the area. If possible, book consultations upfront as many charge nominal fees while others offer free consultations. Additionally, searching online directories or classified boards such as Craigslist can be beneficial as well because these resources often feature wide lists of established business and individual artisans offering woodworking services for various budgets. Finally, don't forget to check out some events that promote hands-on craftsmanship such as farmers markets, festivals and trade shows – here you're likely to stumble upon hidden gems in your local community!
What to Consider When Finding a Local Woodworker
When you're looking for a local woodworker, it's important to consider various factors to ensure you find the right one.
1. Experience: Make sure that the woodworker has ample experience in the type of work you need done. Confirm the years of experience they have and what kind of items they specialize in.
2. Price: Ask for quotes to compare prices among different woodworkers. If you're on a budget, try negotiating for better rates or shop around for someone whose prices fit into your budget capabilties.
3. Reputation: Research reviews from other customers or check references from past works to gauge their reputation as a professional craftsperson. This will give an insight into the quality of their services and products, as well as how well they execute their projects from start to finish.
4. Portfolio: Request samples or photos of previous work for an idea of what styles and techniques each craftsman can offer and make sure that it is in line with your desired look and feel before engaging them in a project.
5 References: Ask around family and friends who may have hired a woodworker before and get firsthand accounts of their experiences working with them, in addition to reviews online.
Scope Out Local Resources and Networks
Finding a quality local woodworker is often easier than you think. There are several resources available to help you find a professional and reliable craftsman in your area. Start by looking up local woodworking associations, guilds and clubs online. Depending on the size of your town or city, there may be an organization that brings together woodworkers to exchange skills and techniques, or even just discuss pieces they've created. Attending meetings can be a great way to meet local professionals who share your love of woodworking.
Another avenue to explore is reaching out to local contractors or manufacturers who may use a trusted source for their own custom furniture requirements. Tool rental businesses, lumber yards, antique shops and other retailers that specialise in woodworking products may have some knowledge of where you can find a reliable craftsman in the area. You should also ask around among your family, friends, colleagues and neighbours; chances are someone close to you has had furniture made by a great local artisan before that they'd be eager to recommend. Finally, don't discount social media platforms such as Facebook groups or other user forums; these could lead you straight to the best woodworkers in your region with just some simple online research.
Research Professional Services and Professional Directories
If you're looking for a local woodworker, there are several steps you can take to find one. One of the places to start is researching professional services and professional directories in your area. Professional services may provide information on local woodworking companies or individuals specializing in custom pieces of furniture, cabinetry, and other arts made from wood. Professional directories, such as the yellow pages or online directories like Yelp and Angie's List may also be useful resources when doing your research. Additionally, word-of-mouth referrals or recommendations from friends or family may help you narrow down your options as people familiar with a specific woodworker's work can attest to their quality of service. Furthermore, searching online or using social media such as Facebook can allow users to view reviews, photos of previously completed projects, rates and contact information that otherwise might not be available through traditional listings. After narrowing down some choices, it would be wise to arrange a meeting with each contractor before making a commitment so that all expectations are clear before any contracts are signed.
Leverage Social Media and Online Groups
The internet has made it easier than ever to find local woodworkers. One of the best ways to connect with woodworking professionals in your area is through social media and online communities. Sites such as Facebook, Instagram, Twitter, and Reddit can provide a great platform for you to search for people who work with wood near you. Look for hashtags such as #woodworking, #woodshop, or #customwoodworking that are commonly used by those in the industry. Additionally, join online groups created for woodworkers where you can ask questions about resources and learn from others' experiences. Tutorials may even be available on how to complete specific projects. It is important to remember when searching online that it is best to research reviews before hiring any professional craftsman or handyman services in order to get a better understanding of their expertise and quality of work. With the right resources, you should have no problem finding a local woodworker who meets your needs.
Explore Important Safety and Liability Aspects
When finding a local woodworker to hire, it is important to explore the safety and liability aspects. Depending on the type of project you are hiring the woodworker for, you may be required to take out certain types of insurance to make sure that the contractor is not liable for any damage or injuries sustained during their work. Check with their previous employers about their safety record and if they have ever been sued for any safety-related issues. You can also ask them what safety protocols they use personally when performing their work. Before beginning a project, carefully review any contracts that specify safety requirements as well as which areas of the project are covered under what insurance policies. Finally, always make sure that all necessary tools and equipment are in good condition and meet all relevant regulations.
Compensating Local Woodworkers Fairly
Finding a quality and reliable local woodworker can be done in a variety of ways. Firstly, many cities have online directories for local business, including woodworkers. You can use sites such as Yellow Pages or Yelp to search for local woodworkers near you. Additionally, a great way to find recommendations is by word of mouth; ask family, friends or colleagues if they have ever used any local woodworkers in the past and pass along their advice. Finally, check out websites such as Handyman Matters or HomeAdvisor which allow you to rate and review craftspeople.
When seeking the services of a local woodworker it is important to compensate them fairly for the work they provide. Many cities allow crafters like woodworkers to join their trade associations or guilds and these are great places to learn more about fair wages for different types of jobs. Furthermore, it's good practice to thoroughly research the going rates for similar projects within your city or county before hiring anyone on. For example, if you require an outdoor shed built from scratch then compare how much other builders are charging inorder to ensure that your local woodworker is being paid correctly for their labour.
Conclusion
When it comes to your woodworking project, finding the right local woodworker who will understand and meet your needs is essential. There are a variety of ways to find a reliable and experienced local woodworker who is qualified for your job. Word-of-mouth referrals from satisfied clients is always a great way to begin your search. Websites such as Yelp that feature ratings and reviews can further guide you in your journey. Checking with local home improvement stores, lumberyards, and furniture shops can yield good leads as well. Finally, joining online forums related to woodworking is often the best way to get in touch with experienced craftsmen from all over the world who may be able to lend helpful advice on where to find a quality local woodworker for your project. With careful research and effort, you can easily find a woodworker that best fits the needs of your project.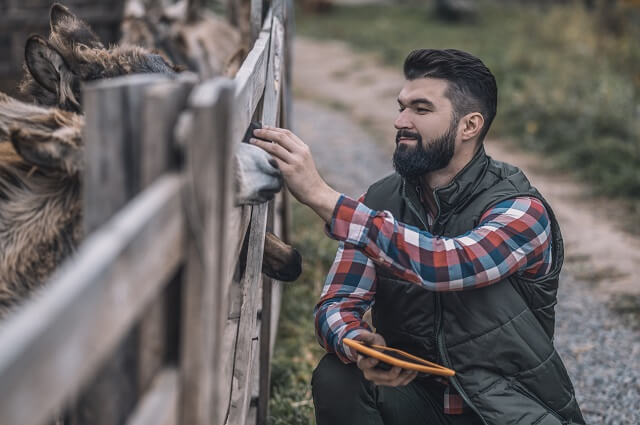 Hi everyone! I'm a woodworker and blogger, and this is my woodworking blog. In my blog, I share tips and tricks for woodworkers of all skill levels, as well as project ideas that you can try yourself.