Introduction
Woodwork Cabernet Sauvignon 2017 is the latest offering from boutique winery Woodwork, from the South Australian McLaren Vale. This vintage has been expertly crafted and hand-crafted by renowned winemaker Mark Ebeling, who has more than 20 years' experience making and blending wines. This particular blend features a combination of intense dark fruits aromas, elegant spice complexity and firm tannin structure. It further enhances an already multi-varietal character with notes of bay leaf, eucalyptus and black olive tapenade.
Woodwork Cabernet Sauvignon 2017 is a full-bodied red that packs a distinct yet smooth flavor profile. On the palate, luscious dark berry flavors intermingle with hints of cedary oak, creating an intensely satisfying mouthfeel that leads to a lingering finish heartened by fine grained tannins. The wine was produced in small batches using sustainable practices and low intervention methods ensuring utmost quality control at all times. It is an ideal accompaniment for grilled red meat dishes or simply enjoyed on its own on cold winter nights due to its bold structure and expanding fruity intensity when aerated over time.
History of Woodwork Cabernet Sauvignon 2017
Woodwork Cabernet Sauvignon 2017 is a red wine created by the winemaker Eikendal Vineyards in South Africa. The grapes used for this production were hand-picked from vineyards located in Stellenbosch and Voor Paardeberg within the Western Cape Region. The idea behind creating Woodwork Cabernet Sauvignon 2017 was to craft a wine that blends Old World Classical elegance with New World flavours. To achieve this, the winemakers adopted a careful approach making sure that the fruit was handled gently throughout the entire process to ensure optimal varietal expression.
After picking, they were destemmed, crushed and fermented in stainless steel tanks controlled between 24 and 25 degrees celsius for 8-10 days. They also carried out daily manual punch down techniques to ensure that gentle extraction of flavours, aromas and tannins would occur without over extraction happening. For the aging process, half of the newly produced wine was stored in 225 liter French oak barrels for 12 months before being blended back with its tank matured partners together with Cabernet Franc, achieving an ideal expression of minerality and finesse on the palate. The finished product has notes of ripe berries, chocolate box and dried herbs on nose with a vibrant finish full of volume, complexity and suppleness leading to long lasting velvety tannins on mouth that gives it complexity and depth.
Grapes Used in Woodwork Cabernet Sauvignon 2017
Woodwork Cabernet Sauvignon 2017 is crafted using grapes sourced from the most renowned vineyards in Paso Robles, California. The grape blend used to make Woodwork Cabernet Sauvignon 2017 is made up of 93% Cabernet Sauvignon, 3% Merlot and 4% Petit Verdot. These three varietals are popularly associated with the classic blending in Bordeaux style wines. In addition to the traditional three varietals, 0.4% Cabernet Franc is also included in this unique blend for further complexity. These grapes were carefully chosen for their intense flavor and concentration that adds incredible depth and complexity to the wine. These grapes are picked at optimal ripening and each block was fermented separately in small lots with a combination of traditional fermentation techniques such as barrel fermenting, manual punchdowns and extended maceration times occurring on the skins. This combination allows for full seamless integration of structure and texture into a powerful finish that can be enjoyed now or aged to perfection over time.
Vineyard Source for Grapes for Woodwork Cabernet Sauvignon 2017
The grapes used to make Woodwork Cabernet Sauvignon 2017 came primarily from the Yountville Vineyard in Napa Valley, California. Yountville is known for its top-tier vineyards and wineries, offering some of the finest wines in the world. Woodwork chose this particular vineyard specifically because of its renowned terroir that provides ideal conditions for growing Cabernet Sauvignon grapes. The location houses a wide array of diverse soil types, sun exposure, and microclimates that give the fruit from this region a unique flavor profile not found anywhere else in the world. This is why only select hand-harvested vines from Yountville were chosen for use in producing this exquisite dark red wine.
Winemaking Process for Woodwork Cabernet Sauvignon 2017
The winemaking process for Woodwork Cabernet Sauvignon 2017 begins in the vineyard. The grapes are handpicked, then sorted on a two-tier sorting table, destemmed, and cold-soaked for 4 days in 500L stainless steel tanks. The fermentation follows with more extended maceration at 28ºC (82ºF) with medium pumpovers and punch downs every day until reaching sufficient extraction levels. After the malolactic fermentation is completed, the wine is sent to barrels where it remains for 18 months of aging before being bottled by gravity.
The oak program selected for this Cabernet Sauvignon consists of 70% American Oak and 30% French Oak split between 1/2 new and 1/2 2nd fill barrels with a toast level of no more than medium+. During its 18 month aging program woodwork carefully performs TOPs (Toast Odor Profile) and made 3 rackings to help achieve the desired balance in tannins as well as integrate the oak components into the wine. After bottle racking, only corks from Portugal using Diam cork are used to ensure unrivaled quality. Finally, it has been Cellared and is ready for your enjoyment!
Tasting Notes for Woodwork Cabernet Sauvignon 2017
Woodwork Cabernet Sauvignon 2017 is a robust and full-bodied red wine. Its dark red color contains notes of blackberry, blueberry, and cassis that combine with aromas of spice, tobacco, and herbs. On the palate, it has a medium-weight body with fine tannins that frame flavors of dark fruit and espresso. The finish is long and lingering with hints of chocolate. This wine pairs well with roasted lamb, beef tenderloin, or barbecued ribs. It can also be enjoyed on its own for its bold and delightsome expression of Napa Valley varietal cabernet sauvignon.
Food Pairings for Woodwork Cabernet Sauvignon 2017
Woodwork Cabernet Sauvignon 2017 is a full-bodied, approachable wine boasting bold blackberry and currant aromas with subtle oak hints. Its tannic elements bring forth notes of earthiness and spicy tobacco. This well-balanced red pairs beautifully with prime steak or beef dishes, rich beef stews, tangy BBQ ribs, mushrooms, or roasted vegetables. It also stands up nicely to other red meats, such as lamb and goat. Its fruit-forward profile complements the flavors of vegetable purees, Asian cuisine marinated in teriyaki sauce and honey garlic glaze, seared duck breast seasoned with five spice powder and hoisin sauce, slow-braised pork shank with an Asian flair, and even light seafood entrees such as ceviche or seared salmon coated in chilis and coriander. Woodwork Cabernet Sauvignon 2017 is also a great choice for game dishes like venison burgers served on focaccia bread buns. Cheese plates featuring strong varieties such as blue cheese and aged cheddar are excellent pairings for this varietal.
Awards and Accolades Received by Woodwork Cabernet Sauvignon 2017
Woodwork Cabernet Sauvignon 2017 has received numerous awards and accolades since its release. It has been consistently recognised as one of the best Cabernets in Australia, with a 92+ score from all leading reviewers. The wine has won a Gold Medal at the 2018 National Wine Showcase and received Double Gold medals at both the Adelaide HillsWine Show and the Winewise Small Vintages Awards. Additionally, it earned five stars from Decanter magazine, three silver medals from various competitions throughout 2019, another gold medal at the2020 Decanter World Wine Awards and a 94 point review on Wine Enthusiast's scale. For those seeking an exquisite Australian vintage, Woodwork Cabernet Sauvignon 2017 is the perfect choice.
Conclusion
The Woodwork Cabernet Sauvignon 2017 is the perfect balance between a bold yet smooth flavor and a full-bodied taste. While the warm earthy aromas are complemented by the lovely berry notes, this special varietal is rounded off with subtle oak tannins providing just the right amount of astringency for developing its elegant finish. This well-crafted red wine can be enjoyed on any occasion, from an intimate dinner to a larger gathering — it never fails to please its guests. With its classic structure and remarkable character, this special vintage might very well become your new favorite wine. Give it a try and discover what all of the raving reviews are about!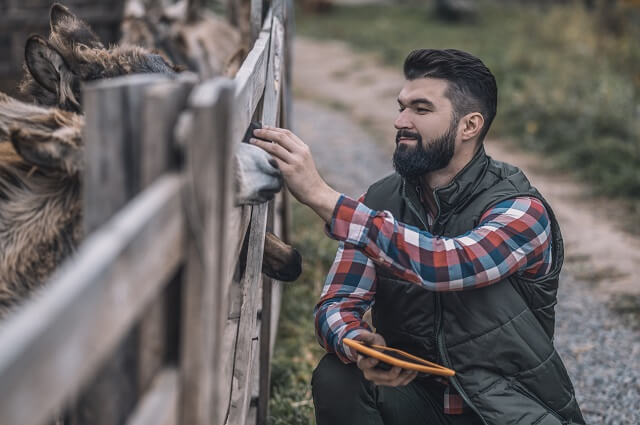 Hi everyone! I'm a woodworker and blogger, and this is my woodworking blog. In my blog, I share tips and tricks for woodworkers of all skill levels, as well as project ideas that you can try yourself.