Introduction
Woodworking is an incredibly creative and rewarding activity. Building a bedside table with woodworking plans can provide many advantages that you don't get when purchasing furniture. First, by making the table yourself, you have complete control over the design and size so it perfectly integrates with the size, shape and colour of your bedroom. You are free to choose the specific type of wood, stains, or paint that's used in its construction. You can customize it with drawers, shelves or cut-outs to create a unique piece that captures your personal style. Creating something yourself rather than buying it makes it even more meaningful and there is great satisfaction in seeing a finished piece that looks so polished and professional. Woodworking plans allow anyone from beginners to experts to make beautiful and useful bedside tables without much effort or expense. With access to the right tools and materials for traditional joinery, mortise & tenon joints and advanced projects such as mitering corners one can truly let their creativity soar when creating a one-of-a-kind piece of furniture for their home. Every bedside table is an opportunity to practice skills that maybe small but could lead on to bigger DIY successes around the home for years to come!
The Basics of Building a Woodworking Bedside Table
To get started on a woodworking bedside table, you will need the following materials and tools:
Wood for construction (plywood/MDF board/solid wood)
Wood glue
Screws
Drill with compatible drill bit
Handsaw or jigsaw
Sandpaper
Stain or paint (optional)
In addition to the above materials and tools, there are some safety precautions to keep in mind while constructing your bedside table. Always wear protective eyewear when using tools; many of these tools can cause serious injury if used improperly. Additionally, be sure to securely clamp your workpiece while cutting and drilling; this will help prevent sudden slipping that could lead to injury. Finally, remember to fully read the instructions for any tool you are using; using unfamiliar tools can cause accidents if you do not properly understand how it works.
Exploring Different Woodworking Bedside Table Plans
Woodworking bedside tables can provide a convenient, attractive way to keep your essential items close at hand. However, it's important to find the perfect plan for your own project before you get started. A great place to begin is by researching various types of woodworking table plans available online and in magazines.
For instance, some plans provide more basic designs that require fewer tools and materials while others feature more complex patterns and require specialized woodworking equipment. Additionally, some plans are designed for beginners while other designs are better suited for experienced woodworkers with an advanced knowledge of craftsmanship techniques.
Another factor to consider when selecting a woodworking bedside table plan is the size and style of the piece. Determine how much space will be available in the room you are placing the furniture in order to ensure it fits aesthetic preferences and measurements. When looking for the right plans, consider going with something that matches your existing bedroom decor or choose a modern design for a stylish look.
When it comes to finding resources for different types of woodworking bedside table plans, there are many great options available both online and offline. You can search through magazines such as Woodworker Magazine or scroll through collections of digital programs on websites like Etsy or Pinterest. Alternatively, if you prefer an offline experience, head over to your local home improvement store or library where you'll most likely find several books filled with detailed diagrams and illustrations that show measures and step-by-step instructions on how to build your desired bedside table.
Tips and Tricks for Making a Woodworking Bedside Table
When making a woodworking bedside table, it is important to know what type of joinery should be used. Mortise and tenon joints are often the best choice for assembling a bedside table because they provide strength and stability in corners and at intersections. Furthermore, when pairing different pieces of wood together during assembly, dowels can be used to create an even stronger bond and hold the parts together.
For decorative elements, try using biscuit joints. These are small slots cut into the wood and fitted with oval-shaped biscuits that can be glued in place to join two surfaces at right angles. This provides extra strength between each board as well as a decorative touch.
To ensure success when building a bedside table with woodworking plans, make sure all measurements are accurate, use the correct joinery technique for each step, sand down any rough edges on the wood, apply stain or sealer where appropriate, and take your time while constructing each piece; if you rush construction of the project it is more likely to result in an ineffective outcome or a weak structure.
Finishing the Woodworking Bedside Table
Staining and finishing your woodworking bedside table could really bring out the unique features of this project. Depending on what type of material you have chosen, you will want to consider the type of finish that would be most compatible with it. For instance, if you are working with softer woods such as pine or birch, a lacquer finish will create a durable and lustrous look. If you are working with harder woods such as oak or walnut, then an oil-based stain can provide a beautiful contrast and depth of color. Another option is to use a sealer to protect the natural beauty of the wood while still allowing it to breathe. Finally, different waxes can add added protection and a glossy finish which can enhance the colors in your natural woodgrain. Be sure to test any stains or finishes in an inconspicuous spot before applying them all over your woodworking bedside table for best results.
Summary and Final Thoughts
In this blog post, we provided detailed woodworking bedside table plans that can be followed to create your own beautiful bedside table. We discussed the necessary materials and tools needed for constructing a bedside table as well as step-by-step instructions for building the table from scratch. The instructions covered cutting the various parts of the project, attaching the pieces together, finishing and staining. Finally, we shared some tips for creating a beautiful piece ready for regular use.
Overall, constructing a bedside table is an enjoyable and rewarding experience that results in quality furniture that can last through many years of use. If you have any remaining questions or would like further information on woodworking projects, there are plenty of books specific to furnishings that you can consult. Additionally, several woodworking outlets also offer printable plans complete with full instructions as well as helpful advice from experienced professionals. Now is a great time to take on this project!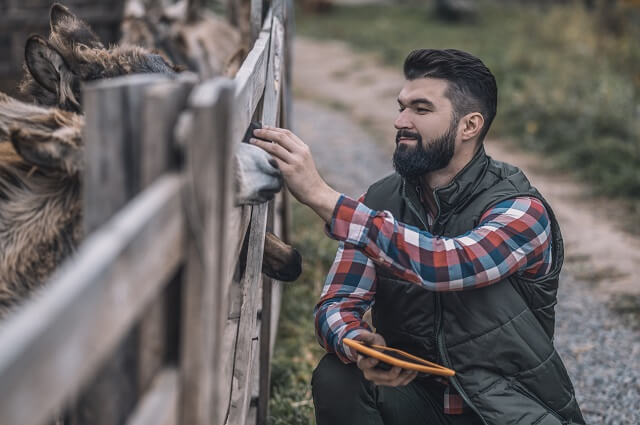 Hi everyone! I'm a woodworker and blogger, and this is my woodworking blog. In my blog, I share tips and tricks for woodworkers of all skill levels, as well as project ideas that you can try yourself.