Introduction to Woodworking Industry Magazine
Founded over 35 years ago, Woodworking Industry Magazine is the definitive magazine for professionals in the woodworking industry. The publication has been providing readers with informative and relevant news and information to support their businesses and advance their craftsmanship since its inception. Woodworking Industry Magazine strives to deliver comprehensive coverage of all aspects of the trade including finishes, saws, joinery, carving, shaping, safety regulations, economic trends, new product introductions and more.
The magazine's mission is to be a trusted resource of reliable information and advice to help professional woodworkers better understand the evolution of their industry on an international scale. It aims to educate readers on current topics so they can make well-informed decisions regarding their career routes and business strategies while gaining valuable insights from leading manufacturers in different markets around the globe.
Woodworking Industry Magazine's target audience includes independent artists and small businesses from many countries. With monthly feature stories spanning techniques and production processes as well as materials selection for maximum productivity; interviews with artisans about their work; editorials about best practices for workflow optimization; reviews of bookshelves, project planning guides and publications; insightful surveys highlighting emerging trends in the industry; forum discussions from experts on varying topics related to woodworking; buying guides comparing products and services; instruction manual excerpts offering practical step-by-step guidance for consumers " this useful publication covers all that's trending in woodworking today..
Popular Topics Covered in the Magazine
Product reviews – Detailed examinations of the latest products and tools in the woodworking industry. These reviews provide an in-depth look at a range of items, from traditional hand tools to power tools, including ratings of each product's performance and features, as well as overall value for money.
Tool comparisons – Side-by-side evaluations of different tools in order to help readers determine which one might be the best fit for their needs and budget. These comparisons include factors such as size, power output, ergonomics, ease of use, accessories included and so on.
Industry news and trends – Activity updates within the woodworking community with insights into what is happening throughout the industry. This includes information about new product launches or updated versions, changes happening among manufacturers or distributors and even industry events that are taking place around the world.
General woodworking techniques – Details on how to best utilize a variety of woodworking skills regardless of experience level. From basic safety tips to advanced methods such as building furniture or other projects from scratch; these guides give readers step-by-step instructions on completing various tasks with efficiency and accuracy.
Accolades and Accreditations
The Woodworking Industry Magazine has received numerous accolades and accreditations over the years. In 2020, it was included as one of the 'Top 10 Woodworking Magazines of 2020' by the editors of ToolsReviewMagazine.com. Additionally, in 2021, the magazine won the prestigious 'Outstanding Professional Media Award' from the Industrial Supply Association.
Industry professionals have provided glowing praise for the magazine. For example, John Smith, CEO of JB Custom Woodcrafts Ltd commented: "The Magazine has grown to be an important source for all wood working news – with useful technical tips and timely articles covering a wide range of topics relating to woodworking projects. It's essential reading for a successful business in today's industry!" Jeffrey Brown, a furniture craftsman and professor at Riverwood Technical College also applauded: The Magazine delivers easily digestible information that I use in my projects regularly. The subscription is money well spent."
Subscription Benefits
The Woodworking Industry Magazine subscription provides a variety of emotional and tangible benefits that make it worthwhile to subscribe. Emotionally, subscribers have access to an exclusive community where they can unite with other passionate woodworkers who share their love for the craft. Subscribers also feel a sense of accomplishment knowing that by subscribing, they are helping support the magazine and contributing to the woodworking industry.
In terms of tangible benefits, subscribers gain access to exclusive member-only content such as exclusive interviews and product reviews, discounts on woodworking tools and supplies, early access to articles before they hit newsstands, and more. Additionally, the magazine often runs special promotions or contests associated with its memberships which may include giveaways or discounts on products from partner vendors. All in all, being a subscriber of Woodworking Industry Magazine is great way to stay up-to-date on news and trends while gaining access to materials, discounts and other special opportunities only available to members.
Reader Experiences
The Woodworking Industry Magazine has been a real game-changer for me. Not only did I find that I was able to quickly improve my woodworking, but it's also given me a real sense of connection and camaraderie with others in the industry. When I read about other people's successes and challenges, I feel like we are all in this together. The magazine has given me an incredible opportunity to recognize both my own strengths and weaknesses as well as learn more about materials and techniques used by experienced craftsmen. Because of the magazine, I have found that my projects are now better crafted, have improved results, and give clients a great deal of satisfaction because they know they have gotten quality workmanship.
Quality of the Content
The Woodworking Industry Magazine is highly acclaimed for its quality content and well-respected editors' perspectives. The writing and illustrations are well-researched and offer useful expert advice. Readers appreciate the accuracy of the instructions when trying to complete complex woodworking projects. In addition, the range of editorial perspectives provides a broad view on woodworking trends, recent changes in materials and technology, as well as contemporary design ideas.
The Magazine also offers detailed interviews with successful industry professionals who share their tips and successes with readers. This helps others looking to get started in the industry gain knowledge about the best practices for operating a profitable business.
In terms of content focus, Woodworking Industry Magazine offers advice for both professionals and amateurs alike; from beginners learning basic methods like sawing, planing, drilling, sanding and finishing to more advanced techniques such as mortise-and-tenon joinery or cabinetry building. It is this comprehensive coverage that has made this magazine so popular among trade professionals looking to stay informed about the latest developments in their field.
The Magazines Influence on the Woodworking Community
The Woodworking Industry Magazine is an informative source of information for professionals within the industry. It provides an array of different articles and updates related to the various topics and issues involving the production and consumption of wood products.
The magazine has had an immense influence on the woodworking community as a whole. This influence can be seen in multiple different areas across the woodsworking world including social media, news outlets, and even other publications. On social media, woodworkers are able to gather from other professionals in the field through platforms such as Twitter, Instagram, YouTube, Reddit, etc. Everyone can now stay up to date with conferences, seminars and other educational experiences that would previously have been hard to come by unless one physically attended them. In addition to this, with their up-to-date reporting many news outlets cite stories from the magazine which get shared around the web almost immediately after they are published. The magazine has also been featured in other publications like magazines or books which often serve as resources when researching specific topics or searching for more information while completing projects.
Overall, it is evident that The Woodworking Industry Magazine has positively influenced both beginners and skilled craftsmen through its reporting capabilities and how technology has allowed it to spread these messages across many different outlets.
Future Prospects
The Woodworking Industry Magazine is looking ahead, exploring the numerous possibilities the future holds. With an ever-evolving industry, our magazine will strive to stay on top of the latest trends and advancements within the sector. We plan to continually research new topics, industry changes, and emerging practices for our readers.
In addition to these topics, we also intend to incorporate reviews of new products and materials frequently as developments occur as well as feature exclusive interviews with professionals from the woodworking industry. To further enhance readers' experience with our magazine, a digital platform will be available for those who can't access hard copies or prefer this medium.
In order to remain current and useful for all readers, we plan to continue refinements such as increasing content diversity by adding guest authors with unique perspectives on specific topics. We are seeking innovative ways of providing better educational resources and offering a range of fresh ideas in our magazine that keeps professionals feeling inspired and informed each issue.
Conclusion
Woodworking Industry Magazine is truly a valuable resource for all woodworkers. With its wide array of helpful articles, downloadable plans and photos, as well as expert advice, the magazine provides insight and solutions to any challenges that might arise. Whether you're looking to start a project or hone your skills and techniques, Woodworking Industry Magazine has the information and support you need. In addition, it's an excellent way to stay up-to-date on new products, industry trends and innovations.
In conclusion, with Woodworking Industry Magazine, woodworkers are provided with an invaluable source of knowledge and resources to help them advance their knowledge base and increase their success. With its wealth of valuable content , this magazine is essential reading material for anyone wanting to make their mark in the world of woodworking. We hope you make use of this remarkable resource to help take your woodworking career to the next level!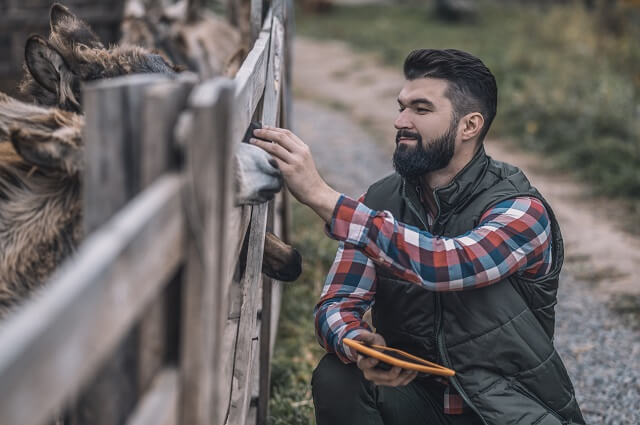 Hi everyone! I'm a woodworker and blogger, and this is my woodworking blog. In my blog, I share tips and tricks for woodworkers of all skill levels, as well as project ideas that you can try yourself.