Introduction to Ana Woodworks
Ana Woodworks is a handmade furniture, décor and cabinetry design company based in Atlanta, Georgia. Founded in 2004 by Ana Weber, the company combines nearly 20 years of fine craftsmanship and service experience with their passion for creating one-of-a-kind pieces from functional, eco-friendly materials. They are dedicated to utilizing sustainable resources in the design and construction of their products.
The mission at Ana Woodworks is to create beautifully crafted pieces that exceed customers' expectations and quickly become treasured heirlooms. Their team of skilled artisans carries out each project with an eye toward quality craftsmanship, creativity and detail-oriented production, culminating in custom designs that are timeless works of art. A variety of customizable options are available to fit any homeowner's style and budgets.
Ana Woodworks' artisanal approach to carpentry includes utilizing a variety of locally sourced woods such as tulip poplar, cherry, oak, hickory and walnut while also incorporating sustainable or recycled materials into designs when possible. This focus on sustainability extends beyond the environment—from inspiring appreciation for natural beauty to stimulating local economies by supporting local mills throughout the region—with aesthetic appeal being equally as important as ethical practices.
Whether designing rustic country charm or refined urban sophistication, each piece created by Ana Woodworks meets the same quality standards regardless of budget size – from first sketches to handcrafted finishing touches – all with one thing in mind: customer satisfaction through unrivaled craftsmanship.
The Artistry and Design of Ana Woodworks
Ana Woodworks is known for its highly skilled craftsmanship and artistry. They take a special kind of pride in the quality of its traditional carpentry and joinery methods, which have been passed down through the generations. This old-world style of work is still used today to create timeless pieces that exude a classic elegance to any home or workplace. Ana Woodworks has recognized master artisans that specialize in crafting beautiful furniture from carefully selected solid wood. All pieces are made using hand tools and precise measurements, resulting in well-made furniture that's as structurally sound as it is aesthetically pleasing. Precision is paramount for their woodworkers so attention to detail is given to every joint ensuring each piece offers superior longevity. Additionally, their intricate carving techniques add a distinctive touch to each cabinet, armoire, or desk so it can be personalized and becomes an original work of art with distinction into the future. These devoted craftsmen create the highest standards of both form and function while staying true to time-honored traditions which help ensure Ana Woodworks have something truly unique with every purchase.
Aesthetic Appeal
Ana Woodworks is a renowned brand of furniture and home goods that provides top-quality products with a unique aesthetic appeal. Their woodworking elements are exquisite, combining natural materials such as oak, walnut, and mahogany with impeccable craftsmanship to deliver pieces of enduring beauty. With their broad range of styles and customization options, Ana Woodworks allows customers to create personalized statements for the interior design of their homes or offices. Whether you're looking for rustic or contemporary furnishings, you'll be able to find something to suit your taste in Ana Woodworks' catalogues. From delicate carvings and detailed frames to multi-functional storage solutions and architectural accents, Ana Woodworks ensures that every purchase will be an eye-catching addition to any environment. Each piece is meant to be enjoyed for years on end due to their flawless construction and timeless designs that never go out of style. With endless possibilities in set combinations or individual pieces, Ana Woodworks offers designer furniture at an unbeatable value that´s sure to bring warmth into the homes of its proud owners.
Quality and Durability
Ana Woodworks takes great pride in delivering products of the highest quality and durability. Their production team is dedicated to meticulous detail, carefully crafting each piece for long-lasting use and reliability. All wood pieces are subjected to extensive testing to ensure they can withstand even the toughest conditions. The multi-stage process Ana Woodworks uses begins with a detailed assessment of the product's construction and finishes off with rigorous strength-testing assessments. Each finished piece is also inspected in order to ensure it meets their strict quality standards before it is released to the public. With this thorough checking process, customers can be sure that their furniture will last long enough and look beautiful for years.
Customer Testimonials
An outstanding review from one of our customer's says: "I could not be happier with the craftsmanship that Ana Woodworks provided for my home. They were able to create the perfect piece for me, exactly as I specified, and finished it in a timely manner. The level of detail and precision were remarkable, and each piece was beautifully crafted and thought out."
This is just one example of how Ana Woodworks is going above and beyond to exceed their customers' expectations. We've had many other happy customers whose comments include: "The design turned out better than I expected", "My custom furniture looks so beautiful – it really stands apart", "The quality is impeccable! It is much higher than what I would have found in a department store".
These wonderful reviews prove that Ana Woodworks takes the time to understand their customers' desires, quickly produces the desired item, provides top-notch quality materials and stands by their workmanship. Each project they undertake is given special attention and consideration, leaving clients satisfied with the results. With a wealth of experience in building custom furniture and fixtures, Ana Woodworks delivers on its promises—pledging exceptional quality at every step along the way.
The Ana Woodworks Promise
At Ana Woodworks, we are committed to providing outstanding quality, craftsmanship and attention to detail in every product. Our team of experienced carpenters and skilled craftsmen create custom furniture and home décor that is designed to be both aesthetically pleasing and highly functional. We also use only the highest-quality materials and state-of-the-art tools to ensure that all our products are made with the utmost care and skill. Working closely with each customer, we strive to deliver custom solutions tailored to their exact needs that exceed all expectations. From producing handcrafted pieces that capture a style or bring life to a space, we take pride in our commitment to excellence in every product we create. Our attention to detail sets us apart from the rest and ensures truly unique results on each project that will stand the test of time.
Social Responsibility
Ana Woodworks is dedicated to environmental sustainability in all aspects of their business. They pay close attention to the materials they source, ensuring that only environmentally safe and responsibly harvested products are used. They strive to reduce waste and excess packaging wherever possible. Ana Woodworks purchases carbon offsets whenever possible and contributes to reforestation projects creating a net-positive effect on the environment. Additionally, Ana Woodworks partners with local charities and education programs to help stimulate good citizenship within their community. This includes providing supplies, donations, scholarships, and internships to help the community grow and succeed academically as well as philanthropically. They also sponsor youth volunteer opportunities throughout the year focusing on providing support and giving back wherever they can.
Conclusion
Ana Woodworks is in a class of its own when it comes to creating expertly crafted wood products. From custom furniture and interiors, to kitchen accessories, their pieces are designed to stand the test of time. With Ana Woodworks, you can rest assured that your investment is one that will bring years of joy and aesthetic pleasure. There's no substitution for craftsmanship and the exceptional work of Ana Woodworks, so if you've never seen what they can do then now is the time to visit their showroom or order from their online store. You won't be disappointed by the impressive beauty and quality of all of their products. So don't wait any longer – discover the unique craftsmanship of Ana Woodworks for yourself today!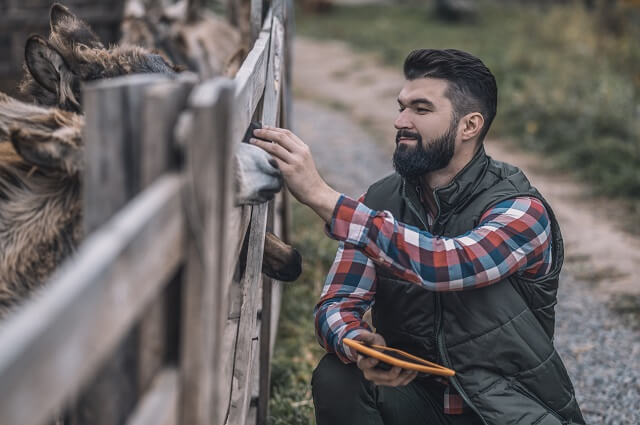 Hi everyone! I'm a woodworker and blogger, and this is my woodworking blog. In my blog, I share tips and tricks for woodworkers of all skill levels, as well as project ideas that you can try yourself.