Introduction
Burnsville Woodworking is an up-and-coming woodworking company based in Minnesota. With over fifteen years of experience in the industry, they offer custom made furniture, cabinetry and millwork with a focus on quality craftsmanship and modern design. Their goal is to create unique pieces that will last for generations while also providing an enjoyable customer experience.
At Burnsville Woodworking, they begin every project by working with each customer to ensure they understand their vision and preferences. From there, they will carefully select the materials and craft the perfect piece of furniture that not only meets but surpasses their expectations. In addition, they have collaborated with many local architects and interior designers to help bring clients' ideas to life. Furthermore, Burnsville Woodworking stands out from other woodworking companies due to its dedication to sustainability, using eco-friendly products wherever possible. They strive for zero impact on the environment as much as possible throughout all stages of production. As a finishing touch, their work is also backed by a lifetime warranty so customers can trust that their investment is protected for years to come.
Experienced Artisans
Burnsville Woodworking is a unique woodworking studio located in Burnsville, Minnesota. They specialize in producing custom furniture and cabinetry of superior craftsmanship. The company is family owned and operated, with three generations of experience in the business. Their team consists of experienced artisans who share a passion for crafting as well as creating one-of-a-kind pieces.
The artisans at Burnsville Woodworking have over 125 years combined experience in designing and building cabinets, furniture, and other woodworking products. Each piece they create is crafted with attention to detail, combining techniques both old and new. The team uses only the finest materials available such as sustainable woods, hardwoods, and veneers along with traditional tools like saws, jointers, clamps, routers and more. From selecting the design for a custom piece to choosing specific finishing details on certain products " their artisans pay close attention to every aspect of the process to ensure high quality results every time.
At Burnsville Woodworking each member of the team takes tremendous pride in their workmanship making sure all the finished products turn out beautifully and last for many years to come. Whether it's crafting a classic rocking chair or restoring an antique armoire – the artisans are meticulous in their designs from start to finish. What sets them apart from other companies are their high standards of quality and customer service that they offer each client no matter how large or small the project may be. In addition to traditional styles they also offer creative solutions like live edge details or industrial accents that can add personality any space whether it's residential or commercial property. With them you can not only get inspired pieces but also enjoy the comfort of knowing that these products are built by dedicated craftsmen with pride in their workmanship and an eye for quality above all else!
Expert Craftsmanship
Burnsville Woodworking has been perfecting the art of woodworking since 1978. They are dedicated to providing expert craftsmanship and attention to detail in every project they work on. Their master woodworkers understand that it takes more than just skill and knowledge to create beautiful pieces; they also have a deep understanding of the step-by-step process from beginning to end.
From selecting the perfect piece of wood for each project, to reading grain patterns so that cuts are aligned precisely for maximum durability, Burnsville Woodworking techniques ensure each result is aesthetically pleasing. In addition, their team employs special techniques like steam bending and lamination that give their projects an eye-catching look. Every choice made during production " from joint design to hardware selection " is driven by the goal of creating enduring functional objects that stand out for their beauty as much as for their resilience against time and use.
Every piece crafted by Burnsville Woodworking reflects the expertise and precision brought by almost 40 years in this business. All joinery is designed so that furniture can be taken apart and reassembled without causing any damage, while all finishes are carefully applied to guarantee protection against wear and tear over time. In addition, their team has developed various methods which guarantee a warp-free structure, meaning every piece stands firm regardless of humidity changes or other environmental factors. With every piece made with such dedication and passion in mind, one can tell why Burnsville Woodworking continues to be considered a leader in this area after generations of involvement in it.
Technology and Tradition
Burnsville Woodworking has found a unique balance between using modern technology and traditional techniques to create exceptional quality furniture. Using state-of-the-art machinery such as CNC routers and wide belt sanders, they are able to create pieces with precision and durability that handcrafting alone can't provide. However, they haven't forgotten the older methods of creating furniture either. They still use the same industry-proven joinery and finishing techniques to ensure each piece is soundly constructed and has beauty that rivals even handmade pieces.
This innovative combination of modern machinery and traditional methods produced by Burnsville Woodworking is quickly gaining recognition in the furniture industry. Furniture crafted from their workshops meets or exceeds the standards for all major furniture stores, galleries, and even museums for both strength and beauty. Additionally, as a result of their combination of old-world methods, combined with modern techology, owners can expect these pieces Pass down through several generations without degradation from structural flaws or changing tastes.
Choices That Matter
Burnsville Woodworking offers customers an extensive range of options when it comes to creating personalized furniture designs. Whether you're searching for contemporary, mid-century modern, custom cottage styles or something more unique and special, there is sure to be something that appeals to you. Customers are encouraged to pick from a variety of wood species such as oak, maple and cherry for cabinets, tables and chairs. There are many beautiful finishes available too; dark or light stains, painted finishes in an array of colors and durable sealers are all compatible with the design expertise of Burnsville Woodworking. Customers can choose from an almost unlimited selection of hardware such as knobs, handles and pulls"all in different sizes and shapes"to complete the look they're after. Further customization options include special cuts like drawers with beveled edges or extra-wide boards that fit together perfectly. With Burnsville Woodworking, customers can create a truly one-of-a-kind furniture set that will stand out among even the most exquisite interiors.
Satisfied Customers
Burnsville Woodworking is a top-notch woodworking business that has been providing exemplary service to customers for over 25 years. In that time, they have earned the respect and appreciation of those who work with them and the loyalty of those that see their finished products. Our customers absolutely love what we do and are convinced by our commitment to quality craftsmanship. We take great pride in creating unique pieces of furniture, cabinets, shelves, and more that provide beauty and functionality to any home or office space.
The testimonials from satisfied customers is a testament to the craftsmanship at Burnsville Woodworking. Customers have praised the attention to detail, responsiveness to customer needs, and professionalism displayed by Burnsville Woodworking's staff. Many have noted the quality of workmanship which can be seen in everything from rustic handcrafted shelves to intricate cabinetry designed with precision in mind. The projects completed by Burnsville Woodworking often become family heirlooms as well as works of art that add character, style, and value to homes for many years after purchase.
In addition to being lauded for their craftsmanship, Burnsville Woodworking also provides friendly customer service along with competitive prices on all projects. Customers appreciate the flexibility of Burnsvile Woodworking's staff in accommodating custom designs as well as payment terms that make each project successful for both parties involved. By valuing their customers' goals and understanding their budget constraints, Burnsville Woodworking has created an atmosphere of continual satisfaction among its clients.
Final Thoughts
Burnsville Woodworking offers a wide range of quality woodworking services and products. From custom furniture and cabinetry to doors, windows, and outdoor furnishings, Burnsville Woodworking has something for everyone. Their attention to detail ensures that every project is crafted with superior craftsmanship. They use only the finest raw materials available to guarantee that your project will look its best for years to come. The company is also committed to customer service, responding quickly and courteously to any inquiries or requests for information. With their proven track record of excellence and their exceptional team of knowledgeable craftsmen, there's no doubt that Burnsville Woodworking should be your go-to source when it comes to all things woodwork.
What truly sets Burnsville Woodworking apart from other companies offering similar services is their commitment to sustainability. The company uses sustainable practices whenever possible in order to reduce environmental impact as much as possible for each project undertaken. This commitment means that customers can be sure that their projects are being built with materials that are responsibly sourced from sustainable sources and produced in an energy-efficient manner whenever possible. Additionally, they utilize advanced techniques such as induction heating which minimize electricity consumption while maximizing product life cycles. Moreover, the company places extra emphasis on developing long-term relationships with their suppliers so they can get access to high-quality sustainable firewood at competitive prices. These measures ensure not only cost savings but also peace of mind knowing that you're supporting a sustainable business model when making your purchase decision with Burnsville Woodworking.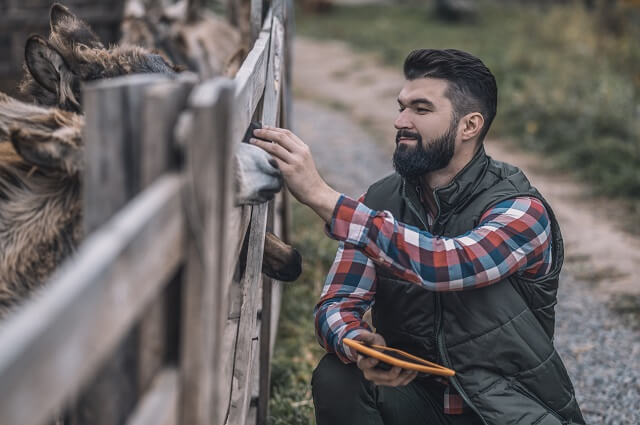 Hi everyone! I'm a woodworker and blogger, and this is my woodworking blog. In my blog, I share tips and tricks for woodworkers of all skill levels, as well as project ideas that you can try yourself.