Introduction
Woodworking is a great way to express your creativity and create heirloom gifts that will last for years to come. From beginner woodworking projects to more advanced options, this guide has everything you need to make the perfect homemade gift for Christmas. Whether you're an experienced woodworker or looking for something easier, there's something here for everyone. Instead of relying on expensive store-bought gifts, share your love with a DIY project! Read below for some ideas on Christmas gift woodworking projects you can give this season.
These projects all include detailed steps that when followed will allow you to craft the most beautiful pieces imaginable. With some basic supplies and a few hours of time, you can build anything from tiny holiday decorations to furniture that will be treasured in homes far and wide. Step back in time by making vintage pieces like wooden toy trains or intricate carvings such as miniature sleighs and snowmen. You can also build practical pieces like a custom wooden box or jewelry holder. Add finishing touches like paint, stains, decals and drawings depending on the recipient's individual style preferences so they can enjoy their handmade gift even more. The end result will be a gorgeous piece completely unique to the one who crafted it " no two are alike!
What You'll Need
To complete Christmas gift woodworking projects, you will need a variety of materials. The type of wood you use should be appropriate to the project you're creating. Some of the best choices for woodworking Christmas gifts are birch, maple, cherry and oak. Additionally, you will need a range of woodworking tools such as saws, drills and clamps. These tools can help create intricate shapes, joints and finishes. Finally, to make your Christmas gift look good as new for longer time periods, make sure to finish it with protective layers such as varnish or beeswax. If desired decorative elements such as handles or engraved names can also be added at this stage using drill bits and engraving tools. With access to the right materials and tools, amateur and professional woodworkers alike can construct truly beautiful gifts for their friends and family this holiday season.
Popular Christmas Woodworking Projects to Make
Making a Christmas gift is a great way to express own creativity and give something special to your loved ones. Woodworking projects are popular gifts all year round, but they can be particularly meaningful at Christmas. Whether large or small, simple or complex, woodworking gifts for the holiday season provide an excellent opportunity to really show off your skills and make someone truly happy. Some popular woodworking Christmas presents include custom wood picture frames, wooden mantel clocks, hand-crafted coasters, wooden snowmen decorations and even napkin holders. No matter what project you decide to create, make sure its design is unique and personal to your recipient. It's also important to ensure that it meets their needs"a picture frame might not fit in the typical home with minimal wall space! Additionally, since the holidays are all about comfort and joy, you might consider adding personalized notes or symbols on the pieces of your gift such as a family crest or initial carving. Whatever project you choose to make this holiday season, it'll be sure to bring warmth into the heart"just like the holidays should!
Advent Calendar
An Advent Calendar is a great Christmas gift woodworking project, and it can be customized to suit your recipient's style! This classic Holiday tradition gives each day of the season up until Christmas an opportunity for celebration. To make an Advent calendar, you will need wood, frames for the windows, paint or stain for coloring, and lettering for numbers and tags. Begin by measuring out the wood pieces to make a box that fits your desired size. Then assemble the box and begin to attach frames for each window designating them with numerical tags. Finally, choose a color palette that suits your recipient's tastes and paint or stain the finished product to give it its personalized flair! For added holiday cheer, you can also add in miniature toys, treats or trinkets in each window as a surprise on each day leading up to December 25th!
Birdhouse
Making birdhouses is one of the best Christmas gift woodworking projects for any DIY enthusiast. With just a few basic supplies and tools, you can create a beautiful and functional birdhouse for your loved ones. With the right instruction and guidance, anyone can be successful at building this popular item. Firstly, gather the necessary materials such as scrap wood, glue or nails, sandpaper, paint and a drill. Then cut out the various pieces according to your plan including rafters, floorboards, walls and roof. Use screws or nails to connect these elements together. To finish off the project use sandpaper to smooth items before applying a coat of paint – pick colors that match with the intended recipient's home. Then add any decorative elements you like – pieces of driftwood or patterns on the roofs for example – for an extra special touch. Finally hang your birdhouse outside in a sheltered spot and it's all ready to give this Christmas!
Wall Hanging
Woodworking can be a great way to get creative around the holidays and make a unique Christmas gift. One project idea is to build a wall hanging. This could be as simple as constructing a wooden frame with decorative trim, then attaching it to the wall with screws or brackets. The design of your frame can be as plain or ornate as you'd like, and it can feature any image or message. The image could be any kind of picture, such as an old family portrait or an iconic piece of art from local artists. Depending on your choice, you may want to sand and stain the wood to bring out specific tones in the decoration. You can also use various kinds of paint or wallpaper for even more personality. Finally, you'll want to protect your wood with a coat of varnish for extra durability. Wall hangings like this make for beautiful and meaningful gifts that will last for generations.
Jewelry Box
Christmas gift woodworking projects can be a great way to show your loved ones how much you care. One such project is the jewelry box. This wooden project will make a unique and thoughtful present for anyone on your list. With some basic woodworking skills, you can construct a beautiful jewelry box that will show off the receiver's favorite possessions. You can customize the design of the box by choosing different types of wood and various color stains to suit the recipient's style and décor. The thickness of the box will determine how many compartments it can have, so measuring carefully before construction is important. The lid of the jewelry box should be large enough to store portable items, such as watches or earrings, and you could add hinges to make it easier to open. Finishing touches like shapes carved into the wood or handles give extra flair " for those who enjoy more rustic designs, unpainted wood looks great too! When completed, this Christmas gift will be sure to bring a smile to any recipient's face.
Pen/Pencil Holder
A Christmas gift woodworking project like a Pen/Pencil Holder is a great way to show a loved one that you care. A holder can take many forms, from a small box made out of wood with pencil and pen compartments, to an intricate design featuring layers of intricate woods pieced together in an interesting mosaic. The possibilities are only limited by your imagination! It's a great way to show appreciation for someone who enjoys writing or drawing.
To make a Pen/Pencil Holder, you'll need some basic tools such as saws, nails, screws, and other types of hardware for assembly. You will also need the appropriate types of wood such as pine, oak, cherry etc., depending on what type of design you are looking for. When assembling the pieces together make sure no glue is used and that all hardware is securely fastened so everything is properly constructed and strong enough for daily use. Once assembled you may choose to finish it with an oil funish or varnish depending on preference. Adding accent pieces such as brass knobs or handles can leave your recipient with an incredibly unique gift they will both admire and be able to use often!
Step by Step Guide to Building a Wooden Advent Calendar
Building a wooden advent calendar can make a great Christmas gift for family and friends. It also provides an opportunity to hone your woodworking skills and make something that will be cherished for years to come. Here's a step-by-step guide to making this classic holiday project:
1. Start with the advent calendar base. You will need to cut the material you choose"your choice of wood, recycled pallet boards, or craft plywood"into 24 individual compartments, each with its own door or lid. Number each compartment in order or use a stencil design. For added security, you may wish to glue or attach hinged locks on each lid or door.
2. Decorate the Advent Calendar according to its purpose as a Christmas gift. Add festive details such as holly leaves, snowflakes, evergreen boughs, winter animals like squirrels and rabbits, or festive shapes such as stars and hearts. If desired, brush on some paint for a more colorful effect; you could even add ribbon bows along the top edge of each compartment's door!
3. Fill up each illustrated compartment with surprises that correspond with its image " small trinkets related to Christmas traditions like mistletoe sprigs, special candies for Advent Sunday treats, small figurines (angels or snowmen) for Nativity scenes " then close them up securely with their locks so that the surprise is not revealed until December 25th!
4. Finally affix two strong eye hooks at either end of your completed Advent Calendar so that it may hang in a safe place away from little hands eager to get into all those ready treats! You could also include ribbons of different fun colors so they can be used as decoration when hung up on the wall ready for all your guests eyes' delight!
Staining, Paint Finishing and Decorating Tips & Tricks
Christmas gift woodworking projects are a great way to show your loved ones how much you care. From wooden planters, beautiful candle holders, or decorative holiday trees " these projects give you the chance to make something truly unique for that special someone. Staining and paint finishing is just as important as the finished product itself. Different types of stains can be used on different types of wood to achieve a desired look and feel. Paints can add vibrant colors, textures, and have protective qualities. Decoration is also very important when it comes to adding a personal touch to any project. Whether personalizing with hand carving, painting or adding décor like ribbon or lace " they will appreciate the thoughtfulness behind every detail. To make sure everything goes according to plan, it's important to follow a few helpful tips and tricks when tackling your next Christmas gift woodworking project. Take time to measure twice, cut once as this can ensure accuracy and prevent waste of materials; sand well after each stage of construction; use proper tools for their intended job; and above all else take pride in your workmanship! With just a little bit of extra care during the process you'll create something truly special that will be cherished for years to come!
Ideas for Wrapping & Packaging Your Unique Gifts
Proper presentation is key when gifting a one-of-a-kind piece of woodworking. There are several ways to display and package these gifts, giving the recipient a special experience when they unwrap your festive creation. For example, use fabric scraps, ribbons, bows, or decorative paper to wrap your gift in an attractive way. Using a jar or tin adds an extra level of personalization, while attaching a custom label with a message helps make the gifts even more special. To achieve this, you can create your own labels with printed designs such as holiday icons, family names or quotes. You can also include postcards, bookmarks or personalized certificates to give your pieces an inimitable touch. All these accessories help make your woodworking projects look ready for the holidays!
Conclusion
The joy of the holiday season is often enhanced by giving and receiving thoughtful gifts. Woodworking projects made with love and care can be a unique way to show how much you appreciate your loved ones. Whether it's a handcrafted wooden toolbox, toy train set, jewelry box, or picnic table " any project that is put together with precision and skill makes an unforgettable gift. DIY woodworking projects can be challenging but extremely rewarding in the end. It not only allows you to express meaning behind each item but also bring creativity into the equation and can be enjoyed for generations to come. With time and effort, every Christmas gift woodworking project will be completed before the holiday arrives!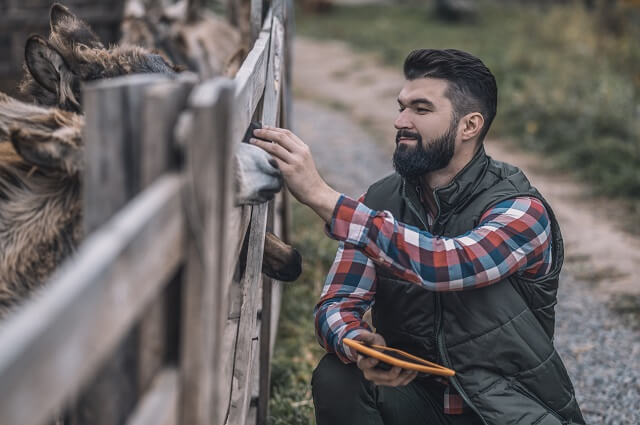 Hi everyone! I'm a woodworker and blogger, and this is my woodworking blog. In my blog, I share tips and tricks for woodworkers of all skill levels, as well as project ideas that you can try yourself.