Feature section
Ellington Woodworks is a family-owned business that creates quality furniture pieces. Now they are introducing featured furniture pieces in collaboration with other brands and celebrities. The purpose of this collaboration is to bring an added level of sophistication, style, and exclusivity to their products. By featuring these collections, customers can purchase these high-end pieces, knowing that they were handpicked and curated by experts in the industry.
The collections feature furnishings that are designed and manufactured in various styles, colors, and materials. The attention given to each piece reflects the natural beauty of wood and the specialized craftsmanship involved in creating them. Each collection also has one-of-a-kind features, such as intricate detailing or unique finishes created by renowned partners. Furthermore, Ellington's collaborations ensure that all pieces are up to their highest standards with regards to quality and durability.
By introducing these celebrity collaborations for their featured furniture pieces, Ellington Woodworks has established itself as a leader in customizable furniture options. With their signature styling and superior craftsmanship incorporated into each design, customers can be sure that the items they select will stand out from the crowd while being classic designs that will remain timeless over time. Ultimately, this type of collaboration proves how businesses like Ellington Woodworks strive to build relationships with customers as well as collaborate with industry professionals to create exceptional products that bring a luxurious lifestyle experience directly into homes around the world.
Inspiration Section
Ellington Woodworks is a unique furniture design company based in California. It is making waves in the industry by upcycling reclaimed wood into stunning pieces of furniture and decor. The fusion of modern design surfaces and elements of industrial-chic styling has pushed Ellington Woodworks to be at the forefront of the furniture design trends.
By using salvaged materials, Ellington Woodworks is setting an example for sustainability and reducing waste, a value that has resonated with many of its customers. Its collections span from modern home pieces such as dining room tables, chairs, consoles, shelves and more to commercial office items like desks and bookcases. All these products are stored in their expansive showroom where people can come to get inspired and view them firsthand.
In addition to showcasing its products to customers, Ellington Woodworks' Inspiration Section gives valuable insight into how each piece was created and allows people from around the world to glimpse behind the scenes of their innovative process. Through this section viewers can find content ranging from interviews with Ellington's own designers about their history in woodworking and art practices; video tours of their fabrication laboratory displaying what it requires to build each item; Photoshoot Editorials showing off finished products; behind-the-scenes podcasts discussing some of their most creative ideas; Virtual Showrooms via Instagram showcasing customer stories around product usage: all part of their effort towards inspiring a new generation of furniture design enthusiasts.
Gallery of Work
Ellington Woodworks is a proud furniture building company that specializes in creating custom pieces for the home. Our Gallery of Work showcases pictures and videos of our completed projects, from luxurious dressers to finely-crafted tables and chairs. We hand-select the best woods for each project to ensure we are capable of tailoring our work to meet the specifications of each client. We also use some of the most advanced cutting tools and machinery to guarantee impeccable results every time.
At Ellington Woodworks, we take great pride in being able to showcase our expertise through each piece we create. You'll find gorgeous woods, elaborate designs, and intricate details all showcased within our Gallery of Work. Each project can be tailored to fit your exact needs and preferences, with options such as custom stains, models, and finishes available upon request. Every item is made with consideration for how it will look when illuminated due to its specific lighting requirements in your home or office. Thanks to our experience along with the quality craftsmanship, any piece made by us will be a stunning addition to any space.
News and Updates Section
At Ellington Woodworks, we are dedicated to providing a quality crafted product that our customers can proudly display in their home or office. We take great pride in handcrafting each piece and ensuring that it meets the highest standards, from start to finish.
In this section, we provide updates about all of the exciting new events and activities we have coming up as well as product releases and other information that our readers need to know about. From regional craft shows to new product lines, here is where you will find out all the latest news pertaining to Ellington Woodworks.
We ensure you'll never miss a beat with information on upcoming specials, awards we win, community outreach programs that we participate in, collaborations between our team and local artisans plus educational resources that can help improve your skills or better understand woodworking processes. Be sure to check back often for all the newest updates from us!
Commitment to the Environment
At Ellington Woodworks, we are committed to reducing our carbon footprint through sustainable practices. We recognize the importance of preserving the environment and take a number of steps to ensure this is accomplished. We strive to increase efficiency across all parts of our business in order to reduce energy and water use.
To start, we have switched to more efficient lighting systems throughout our production facilities. This has reduced both energy costs and significant amounts of energy waste. Additionally, we have developed processes that enable us to reuse wood products such as sawdust and shavings instead of disposing them. This helps us reduce the amount of waste that enters landfills or gets incinerated each year.
Furthermore, we have worked to design and develop environmentally friendly packaging materials for our products. Cardboard boxes are the primary container used for shipping due to their lightweight nature which reduces transportation costs while still providing sturdy protection for goods during transport. All cardboard used for packaging is made from recycled content paper in order to minimize its environmental impact further.
Finally, we participate in local reforestation programs with a goal of increasing sustainable forestry opportunities in the area as well as cultivating new habitats for wildlife species within an hour's drive of our facility. By reinvesting in local ecology projects such as these, Ellington Woodworks hopes to make an overall positive contribution towards protecting natural resources.
Social Media
It is essential for Ellington Woodworks to explore the various social media channels available to engage with customers. Doing so can help increase brand awareness, increase lead generation and sales, gain customer feedback, and provide a more personal and meaningful connection with existing customers. These channels could include Facebook, Instagram, Twitter, YouTube, LinkedIn, and Pinterest. On each platform they could post new product launches and showcase their products in action; create engaging content such as infographics and videos; respond to comments on posts to foster discussion; run campaigns surrounding discounts or events; connect with potential customers who have interests similar to their business; join relevant groups related to their industry; share customers' stories who use their products; conduct polls and survey customers on their preferences; collaborate with influencers in the industry for larger reach; advertise special offers based on market research findings. All of these activities create an effective network for Ellington Woodworks that not only engages current customers but also introduces potential customers across the world to their brand.
Behind the Scenes
Ellington Woodworks is a one-of-a-kind furniture making company located on the outskirts of a small town. Inside the workshops, there's an impressive array of high-quality tools, machinery and materials that give the workers the opportunity to create stunningly detailed pieces of furniture unlike anything else in the world. The craftsmen and women at Ellington Woodworks are highly skilled in their craft and work tirelessly to make sure each piece meets their stringent standards of quality. They start with only select pieces of wood, carefully shaping, sanding and staining it to get it just right. The carpenters then join together these elements in beautiful, intricate ways to form stunning pieces of furniture that are designed to last generations. And finally comes the last step – oiling and polishing every single component until every piece sparkles like a diamond. With this attention to detail and every finished product checked for quality assurance, customers can trust that any furniture bought from Ellington Woodworks will be nothing less than perfect for many years to come.
FAQ Section
Ellington Woodworks proudly creates hardwood furniture, cabinetry, and millwork from the finest quality materials. Our products are handmade with careful attention to detailing, beautiful craftsmanship, and timeless style for every customer's personal taste.
Q: What type of hardwoods does Ellington Woodworks use to craft its products?
A: At Ellington Woodworks we believe in using only the highest quality hardwoods. We utilize a variety of species including cherry, walnut, maple and oak as well as exotic varieties like zebrawood, mahogany and teak. All of these options provide superior durability and they offer varied color shades that are sure to fit any décor.
Q: What customization options do customers have when ordering from Ellington Woodworks?
A: We understand that each customer is unique and desires their own specific features in their product. We therefore offer customized orders for our clients so that they may perfectly reflect your individual tastes and preferences. You can let us know your vision regarding finish selection, size adjustments, hardware choices or other specifics relating to the product of your choice – just ask!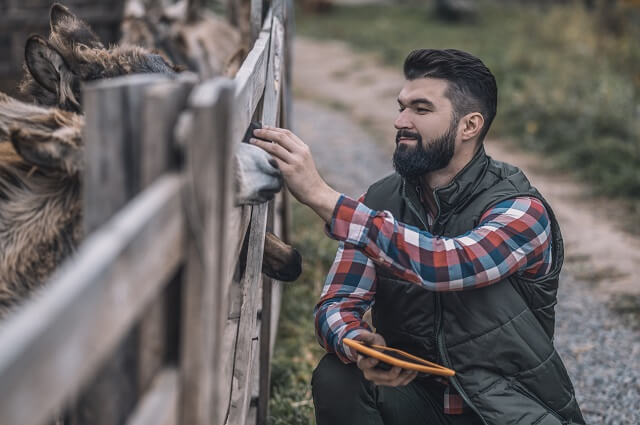 Hi everyone! I'm a woodworker and blogger, and this is my woodworking blog. In my blog, I share tips and tricks for woodworkers of all skill levels, as well as project ideas that you can try yourself.