Introduction
Building your own furniture and decorations is a rewarding hobby that can save you money. Many turn to professional woodworking plans for guidance on creating the desired product. While it's convenient to pay for official plans, free online woodworking plan makers offer a valuable alternative. You can use them to generate intricate designs totally customized for your needs, making the perfect one-of-a-kind item for a fraction of the cost.
The free online woodworking plan makers available today often rival professional designs in terms of complexity and accuracy. They allow you to quickly create intricate 2D and 3D models with precision down to the millimetre, enabling you to work within an exact framework as needed for complex projects like ornate chairs or cabinets without needing any prior knowledge of construction techniques. Models generated by these tools are exportable into various CAD formats so they can be adapted further if needed or shared with other builders.
In addition, using a free online woodworking plan maker lets you tweak designs in real-time until they are just right before starting production. Many offer built-in shape libraries which make adding elements like drawers and cabinets easy, while more advanced users are given access to deeper structural design options as well. In either case, you have much greater control over how the finished product will look than traditional pre-piad plans offer, allowing you to make sure everything looks exactly as intended before putting in all the hard work. Finally, many of these tools are available for both desktop and mobile devices allowing continuity between different workspaces so long days spent tinkering away in the workshop need not lead to lost progress.
What is a Woodworking Plan Maker? Understanding the Basics
A woodworking plan maker is a tool that can be used to design and create complex woodworking plans for projects such as building furniture, cabinetry, and small structures. Plan makers feature a wide range of CAD (Computer Aided Design) software tools and feature sets that allow users to dimension their designs precisely, simulate joints, draw precise drawings in multiple views, visualize the parts virtually seeing how they fit together with 3D rotations, include bill of materials and cost analysis reports, and even task automators to build assembly instructions. Many free online woodworking plan makers are available which are user-friendly, allowing beginners to quickly become familiar with the program. These provide templates so that users can get started right away and then modify the plan as desired to best suit the needs of the project. With such precision tools at hand, beginners can easily create elaborate custom designs or quick layouts with accuracy.
Advantages of Free Plan Makers
Free online woodworking plan makers are a great way to save money on home improvement projects. With the help of free plan makers, do-it-yourself (DIY) enthusiasts can get creative by designing and customizing plans for furniture, home accessories, and other woodworking projects. Not only do these specialized websites allow users to customize plans with their own ideas, they also provide pre-made plans allowing users to work with a template without starting from scratch. Furthermore, some sites even offer instructional videos and diagrams as well as support forums by experienced woodworkers providing answers to questions and feedback on design ideas. All of these tools can be used completely free of charge, saving time and money – even more so when taking into consideration the cost of traditional carpentry courses. Additionally, with downloadable materials such as cut list applets or mobile apps that track the progress of projects while on the go, free online woodworking plan makers are hard to beat when it comes to convenience and budget-friendly resources.
Choosing the Right Plan Maker
When choosing a free online woodworking plan maker, it is important to compare the different solutions available. The different features and options, as well as costs, will help determine which one is best for your project. Here are some of the primary considerations to take into account before selecting a plan maker:
• Ease of Use: Will the user be able to easily create a detailed drawing? Are there any tutorials or support documentation that can aid with understanding how to use the software?
• Plan Templates: Does the software come with pre-made plans that can be used as starting points? Can these templates be customized or edited to fit specific needs?
• Design Tools: Does the software come equipped with design tools such as sketching, CAD and 3D modelling capabilities?
• Budget Friendly: Is there an option for free usage or trial version to test things out before making a financial commitment? Are there additional fees for features like exports, cloud storage or premium templates?
• Security/Privacy Features: Can you trust this end-to-end encryption solution for data protection? What about antivirus protection and malware scanning options included within the software?
Choosing a free online woodworking plan maker should be done carefully. Taking time to evaluate the available solutions in terms of features, cost and security will help make sure the right decision is made. Doing research beforehand will also ensure that users have access to all the needed resources they need in order to successfully complete their projects.
Making a Woodworking Plan
Strategies:
Creating and executing a woodworking plan starts with having the right strategies and goals. Before beginning, you should decide which type of woodworking project you'd like to complete, such as tables, chairs, or cabinets. It's also important to decide on the style of wood, tools needed, and any other materials that must be purchased before starting. Knowing the dimensions of what you are going to build will help to make your plan more accurate. Additionally, drawing up a detailed sketch can serve as a useful visual tool when putting together the final plan.
Step-by-Step Process:
Once the strategies have been determined, it's time to begin building your plan. An effective plan should start with a list of all required items needed for construction; including tools and materials. Next, create an outline for each step needed in order for building to run smoothly and efficiently. Be sure to include exact measurements if necessary. After that it is important to organize supplies by placing items in order which makes them easier to find upon working with them during construction. Finally end your plan with safety measures and review the entire document before implementation begins. Taking into account these tips will help guarantee success when working on any woodworking project!
Tips and Hacks for Using a Plan Maker Effectively
When using a plan maker to create woodworking plans, it helps to have an understanding of the software and any specific instructions provided by the supplier. Begin by familiarizing yourself with how the software works— especially how measurements and drawings correspond. For example, take note of how different shapes and sizes are rendered on the canvas. Additionally, selecting the right type of text for a particular project can make or break a plan's effectiveness in communication; choosing a font that is easy to read is important. When drawing out items within a plan, make lines as precise as possible and clearly label all measurements in order to accurately capture your vision. Add color and texture to designs to further illustrate parts of projects as needed. Finally, double check all calculations prior to finalizing a design! Doing so ensures accuracy during actual construction process down the line.
Solving Issues When Working with Plan Makers
When it comes to using a free online woodworking plan maker, there are certain issues which may arise during the process. One of the main issues is accuracy. It's important to check that the dimensions listed on your plan are accurate and to double-check your measurements before beginning construction. Additionally, many of these plan makers offer only basic templates and lack the advanced features offered by more expensive commercial software. This means some general experience in woodworking is important prior to using a free version as you have to make sure it produces quality plans that will be of use. Another potential issue can occur with different materials such as glue and nails that are used in construction which may not be covered in depth within many of the free online tutorials, so more research may need to be done here as well. Finally, many free online plan makers will struggle with complex projects and designs as they either lack the technology or intended purpose for handling them effectively. Taking this into consideration can help avoid any frustration when encountering these issues further down the line.
Exploring Online Resources
Having access to free online woodworking plan makers is an invaluable resource for anyone looking to explore the craft of woodworking. Not only do such resources provide a wealth of project ideas, but they also offer guidance and instructions on how to get started with whatever project you may have dreamt up.
In addition to offering ideas, these online tools often boast detailed diagrams and videos demonstrating how users can construct their own materials and assemblies like wooden chairs, coffee tables or shelves right in their own homes. These plans often break elaborate projects down into easy to understand steps that will allow newbies as well as seasoned individuals success in building a variety of furniture pieces. Furthermore, they typically also include helpful measurement tips and step-by-step illustrated processes, so users can confidently complete their projects with professional results in no time at all.
Since woodworking is such a hands-on activity, the best way for aspiring makers to learn about the trade and draw up confidence in their abilities is by trying it out themselves. Free online woodworking plan makers are an excellent tool not just for obtaining information but also inspiring future designs along with truly unique combinations of materials. Whether you're looking to improve your wooden furniture skills or simply want some extra guidance when taking on DIY projects, these services are a great way to gain the confidence needed and take creative control over your home decor needs.
Summary
Using a free online woodworking plan maker makes it easy to access high-quality woodworking plans without any special training or skills. Professionals and beginners alike can use these tools to create intricate patterns and designs with templates, custom features, and step-by-step instructions. When designing an outdoor bench or an indoor staircase, users can adjust measurements in the program until they are satisfied with the final design – they can even print a step-by-step guide as a reference during construction. Armed with simple equipment and these plans, anyone can build their own furniture or custom furniture pieces for their home or business. The best part is that all of these services are provided by our professional team absolutely free of charge! So why not give it a try today?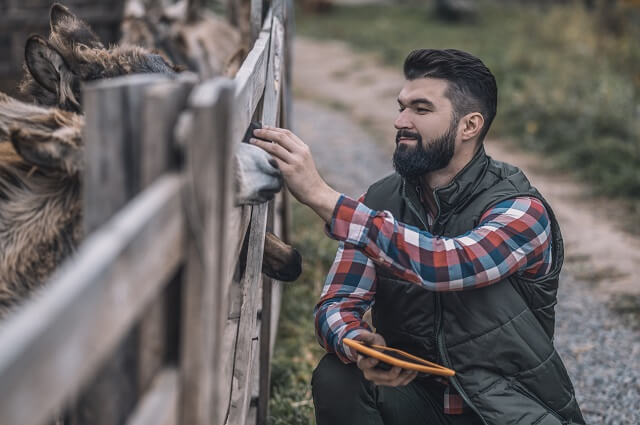 Hi everyone! I'm a woodworker and blogger, and this is my woodworking blog. In my blog, I share tips and tricks for woodworkers of all skill levels, as well as project ideas that you can try yourself.