Culture
Glenco Woodworking values a culture of respect and integrity, striving to ensure total customer satisfaction. We take pride in creating the finest quality woodwork pieces, treating each job with a great attention to detail and care. We have an unwavering commitment to using only the best materials, tools, and craftsmanship to ensure our timber products meet the highest standard of design excellence. All our work is crafted with sustainable practices in mind, from sourcing certified and responsible lumber to packaging materials that are recyclable and compostable.
We believe in delivering exceptional service at all times, within budget guidelines if applicable. Our staff is highly capable and experienced, ensuring that each project––from the concept phase to completion––is handled with professionalism and diligence. Our customers can count on us for excellent communication throughout their projects.
At Glenco Woodworking, we strive for a working environment which fosters collaboration between team members from various departments – from marketing executives to artisans – while we continue honoring traditional methods of craftsmanship passed down through generations of families living in the area. Team members are encouraged to nurture ideas as they share their passion for woodworking. Only by doing so, can we ensure superior craftsmanship that meets our customers' needs every time.
Greenwood Sources
Glenco Woodworking is a business that specializes in producing custom furniture and home decor items with sustainably sourced materials. They understand that the environment they live in is important and strive to use sustainable resources whenever possible. Glenco works closely with local suppliers to ensure the timber used for their projects is coming from certifiably well-managed forests. Additionally, the woodworking professionals only select wood that is of high enough quality for the desired projects and outcomes.
Furthermore, Glenco actively engages in forestry research and conservation initiatives to help protect our forested areas for future generations. This includes implementing practices such as reforestation, ecosystem restoration, and controlled harvesting to ensure a stable input of sustainable timber. They also look into ways to reduce waste from their projects by sourcing local materials, utilizing offcuts from previous jobs, and working with tried-and-tested designs. All of these efforts are combined to bring Glenco's customers high-quality creations while having minimal impact on the environment.
Local Businesses
Glenco Woodworking is a local business in the area that specializes in custom-made wooden designs. They offer a variety of services, from furniture such as dining sets and desks to general carpentry and repairs. Currently, they are looking to further expand their reach within the community. As a result, they have started connecting with many local businesses in the area to discuss possible collaborations.
One example of this is their partnership with Henderson's Hardware Store. Together, they have been able to provide customers with an all-in-one experience; woodworking supplies at Henderson's paired with any custom design needs from Glenco Woodworking . They have also provided opportunity for customers looking to add unique pieces of furniture or cabinetry to their home – each crafted exclusively by skilled woodworkers at Glenco Woodworking.
In addition to their work with physical stores, Glenco Woodworking has also partnered up with online companies such as Craft Departmental – a website which utilizes 3D renders so consumers can get an intimate view of what the piece may look like before they purchase it. Furthermore, they often collaborate on projects between both parties, pushing the boundaries of what can be created using different types of materials and finishes that both Glenco Woodworking and Craft Departmental offer.
Overall, it is clear to see how Glenco Woodworking is dedicated not only providing high quality craftsmanship and customer service – but also fostering meaningful relationships between them and local businesses in order create mutually beneficial opportunities for everyone involved.
FAQs
Q: What materials do you use for your woodworking projects?
A: We specialize in using high quality hardwoods. We can work with birch, cherry, maple, oak and walnut woods. We also offer custom-made wooden products with a wide range of finishing options to meet all of our customer's needs.
Q: How long does it take to complete a woodworking project?
A: The timeframe depends on the complexity of the project and our current workload. Generally, we estimate two weeks from start to finish on most projects. However, customers may be able to receive their order sooner depending on circumstances.
Q: Are there any options for customization?
A: Yes! We offer a variety of customization features such as laser engraving, specialty finishes, and intricate detailing that can be added to any woodworking project. Customers can also choose from a selection of pre-designed pieces or provide their own design if desired.
Special Offers
Glenco Woodworking is currently offering an amazing special on custom furniture! Customers can now get 20% off all custom furniture orders, from a brand new high-end dining room table to a classic hardwood bookcase. With this exclusive offer, customers have the chance to design their own furniture piece, made with quality craftsmanship and lasting materials. Glenco Woodworking is known for its top-of-the-line construction and superior customer service, so now you can save on your pieces and have them delivered quickly! Order your new masterpiece today!
Process Videos
Glenco Woodworking offers a range of quality services that can be seen through their detailed process videos. From design and fabrication to installation, the videos explain each step of the woodworking process. In these videos, viewers will learn about Glenco Woodworking's expertise with both traditional and modern techniques. From measuring and cutting lumber to applying finishing touches such as paint or wax, each video provides an in-depth look at how every project is expertly crafted. The videos also explain the proper use of equipment such as saws, hammers, chisels and dangerous machinery like circular saws or lathes. Glenco woodworkers make sure to keep up the highest standard of safety when working around a shop full of power tools and dangerous instruments. Lastly, the videos provide a glimpse into why Glenco Woodworking should be your go-to source for custom wooden creations that bring your ideas to life while maintaining the highest standard of quality.
Delivery/Shipping
At Glenco Woodworking, orders are shipped through a major courier or freight shipping service such as UPS, FedEx, or DHL. Depending on the size of your order, it can also be shipped via a truck lines. Typically, orders are processed within 1-2 business days and shipping takes an additional 2-4 business days for domestic deliveries. For international deliveries, the estimated timeframe depends on the destination country and may vary depending on customs processing times. For specific delivery details and any additional questions you may have, please contact our customer service team at [customer service email].
Interviews
Glenco Woodworking is an established brand of exquisite fine furniture, handcrafted over time to meet the clients' exact needs. It's a unique story that needs to be told, which is why it's important to speak directly with employees and owners to capture the history and legacy behind the brand. One-on-one interviews would uncover the details of how each piece is crafted, revealing the specialized attention given by trained artisans, their commitment to quality and eye for detail, their passion and dedication for creating truly beautiful works of art. Tales would unfold regarding Master Craftsman Glenco himself who started out in 1983 with nothing more than a simple saw and a few spare boards. Through hard work and determination he earned his place in the woodworking industry due to his unparalleled level of skill. Interviews will also provide insight on how Glenco Woodworking has evolved over time, staying current with changing markets and utilizing state-of-the-art equipment for production while constantly adapting to satisfy customer demands. The importance of preserving old woodworking techniques yet also embracing new technologies could also be discussed during these conversations in order to illustrate just what makes this business stand out from the rest.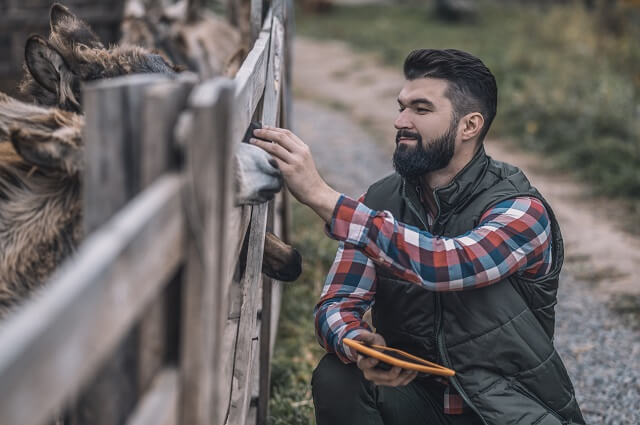 Hi everyone! I'm a woodworker and blogger, and this is my woodworking blog. In my blog, I share tips and tricks for woodworkers of all skill levels, as well as project ideas that you can try yourself.