Introduction to Vorrath Woodworks
Vorrath Woodworks has been a leading force in the design and production of bespoke furniture since 1986. Founded by Adam Vorrath, the business is a family-run operation that specializes in the manufacturing of high-quality wooden pieces. Adam grew up learning the trade from his grandfather, a master storemaker. The business was passed down to him, and he put his own touch on it by modernizing classic designs with contemporary elements.
At Vorrath Woodworks, customers can enjoy tailor-made pieces crafted at an expert level. Whether it be chairs, benches, tables, and cabinets—they use only the finest hardwoods sourced from around the world and employ traditional joinery techniques to guarantee quality construction. The team of experienced artisans take immense care in creating each piece—first hand drawing sketches before beginning the carving process—ensuring that all items are built to last for many years to come.
Vorrath Woodworks values custom made solutions built with attention to detail and craftsmanship while working closely with customers to provide them with timeless furniture that is tailored to their specific requirements and desires – allowing them to own unique statement pieces which become part of who they are. They continue to strive for excellence in both style and technique, guided by their core values: quality over quantity; innovation; sustainability; and client focused service.
Unique Crafting Process
Vorrath Woodworks specializes in crafting beautiful wooden works of art. The process starts with selecting only the finest quality wood that is available. This includes species like walnut, cherry, maple, and mahogany as well as rarer species such as figured myrtle and quilted bird's eye. Once the wood has been chosen, it is cut to the desired dimensions using a table saw or a band saw depending on its hardness and grain orientation.
The pieces are then sanded to eliminate any roughness and revealed natural characteristics before being glued together for strength and stability. For intricate projects, dovetail or miter joints are employed. In certain cases where even more precision is required, mortise-and-tenon joints will be used. Woodworkers also make use of clamps to ensure that the piece turns out exactly as desired.
Finally, all constructed pieces are finished off with protective coats such as polyurethanes or linseed oils to enhance the work's appearance while protecting it from damage over time once in use by the customer. Vorrath Woodworks takes pride in the craftsmanship they put into each piece they create and provide customers with unique wooden works of art that can be appreciated for years.
Masterful Craftsmanship
Vorrath Woodworks creates handcrafted pieces of furniture that are both aesthetically pleasing and highly functional. Each piece is expertly crafted by a team of talented woodworkers who bring their passion for woodworking to every piece they produce. From the initial concepts, to the finest details of joinery, each process is carefully carried out with skill and meticulous attention to detail.
The craftsmanship that goes into Vorrath Woodworks' furniture is truly remarkable. The pieces feature precise dovetail joints, beautiful inlays and delicate carvings that make each piece unique and unforgettable. The wood is hand-selected for its unique properties and natural beauty then formed into intricate patterns for added aesthetics. Every level of craftsmanship can be seen in the final product – from the layout of the grain to the perfect sanding of curves and lines. To see examples of just how precise and impressive Vorrath Woodworks' craftsmanship is, you can look at their accompanying images to get a better understanding of why their furniture stands apart from others on the market.
Quality Solutions
Vorrath Woodworks is an outstanding woodworking company offering customized wood furniture and other pieces tailored to your exact needs. What sets us apart from competitors? Here are some of the benefits of choosing Vorrath Woodworks for your woodworking projects:
1. Expert craftsmanship: Our team of highly skilled artisans has decades of experience crafting one-of-a-kind furniture, homewares, and storage solutions. Each piece is carefully designed with the highest standards of precision, quality, and workmanship.
2. Professional guidance: From concept to completion, our design team will consult with you on the process, select materials, and offer helpful advice at each step along the way. You can trust that your project will be completed according to your specifications while providing solid solutions that stand the test of time.
3. Quality material: We use responsibly sourced solid woods such as oak, walnut, mahogany and cherry as well as veneers in a wide range of colors and finishes so that you can get exactly what you want out of your project.
4. Customization options: Whether it's a few custom pieces or a full suite – Vorrath Woodworks can fit any budget and provide a unique solution to fit whatever space or need you may have.
At Vorrath Woodworks we strive to provide each customer with personalized solutions created with superior materials and craftsmanship backed by complete customer satisfaction assurance guarantee. With our strong commitment to excellence in design and quality we promise exceptional results every time!
Innovative Design
Vorrath Woodworks specializes in innovative designs for custom furniture and homeware that bring a unique sense of style and flair to any space. With a commitment to quality craftsmanship and sustainable resources, their pieces combine classical influences with modern lines and materials. No matter the style of home décor, Vorrath Woodworks offers pieces that will work as strong additions.
For example, they offer custom millwork such as cabinets, built-ins and other storage solutions made from natural materials like woods, concrete or metal. Their clean lines look great in both traditional or contemporary settings. These furniture items can be customized with various finishes like natural stains or paints to match existing décor. Additionally, they create small pieces such as trays, cheese boards and even whimsical birdhouses from reclaimed wood – perfect for adding interest alongside existing accessories. They also specialize in designing one-of-a-kind tables including dining room sets, coffee tables, entertainment centers, desks and end tables all crafted from high-quality woods like walnut or mahogany for an elevated aesthetic.
No two rooms should look the same; by investing in the handmade works of Vorrath Woodworks craftspeople you can add a personal touch to your living space!
Video Content
Vorrath Woodworks creates beautiful, timeless pieces of furniture crafted by hand. From its humble workshop in the heart of the countryside, Vorrath Woodworks offers a truly bespoke experience that starts with the initial design concept and finishes with a perfect piece of furniture. The video content showcases every step of this potentially lengthy process which involves skilled craftsmanship as well as modern woodworking tools and technologies. The video follows the woodworkers from sketching out ideas on paper to transforming these abstract notions into solid material items such as tables, chairs and cabinets, conveying an appreciation for good design akin to an art form. In addition to highlighting all components that go into crafting custom wood works of art, the video also reveals how all pieces are designed to last a lifetime or longer- providing endless use, comfort and visual pleasure.
Customer Reviews
Vorrath Woodworks has earned numerous positive reviews and glowing recommendations from customers who have had the pleasure of owning one of their extraordinary creations. Each piece is lovingly crafted from the highest quality materials to create timeless furniture and decor that will last for generations. Patrons praise the attention to detail, artistry, and old-world charm delivered in each and every piece. Many customers comment on how unique they are compared to other furniture found in stores, as well as the eye-catching features like rustic appeal, ornate designs, plus the superior craftsmanship that give each item a personal touch that can't be bought off the shelf. Every product also comes with lengthy guarantees should any issues arise during its lifespan. Those that invest in Vorrath Woodworks' pieces relish not only the beauty but also the outstanding construction and craftsmanship that ensure lasting value and enjoyment for years to come. The incredible craftsmanship shines through in every creation, making them an obvious choice for those looking for something truly special for the home.
Featured Products
Vorrath Woodworks offers a wide variety of furniture pieces crafted from the finest hardwood. Our feature product is the Poplar Valley Dresser, which is expertly handcrafted from naturally occurring poplar and alder woods. This beautiful piece boasts classic mid-century modern lines with a timeless design, making it suitable for almost any design aesthetic. It also has distinctive dovetail joinery that ensures years of enduring durability and smooth operation. Our customers are continually impressed by this piece's beautiful accent finishing, like nickel hardware pulls and walnut knob finials.
Our next featured product is the Kingston Platform Bed, which offers supreme comfort thanks to its generous cushioning through the mattress support platform. It features an intentional slat gap that allows air to circulate underneath on hot summer nights and also helps accommodate varying firmness levels of mattresses. The alluring mortise and tenon detailing on the headboard adds exquisite look to your bedroom setting while providing ample back support when sitting up in bed. Finishes with brushed silver feet increase its visual appeal while adding stability.
Each carefully selected piece from Vorrath Woodworks provides luxuriously comfortable solutions for many life scenarios that transition seamlessly between contemporary elegance and quality craftsmanship.
Contact Information
Vorrath Woodworks is a family-run business located in Fort Greene, Brooklyn. They specialize in custom furniture and cabinetry crafted from premium hardwoods.
You can contact Vorrath Woodworks through the following methods: toll free at 1 (888) 399-0437, email at [email protected], or regular mail at 615 Cumberland Avenue Suite 100R, Fort Greene NY 11238.
The website for Vorrath Woodworks is www.vorrathwoodworks.com – here you can check out the company's portfolio and read on more about their services, processes and prices. They also have multiple social media accounts including Twitter (@VWoodworks), Facebook (@VorrathWoodworks) and Instagram (@VWoodwork). Through these networks they provide updates on new work and behind-the-scenes shots of their latest projects.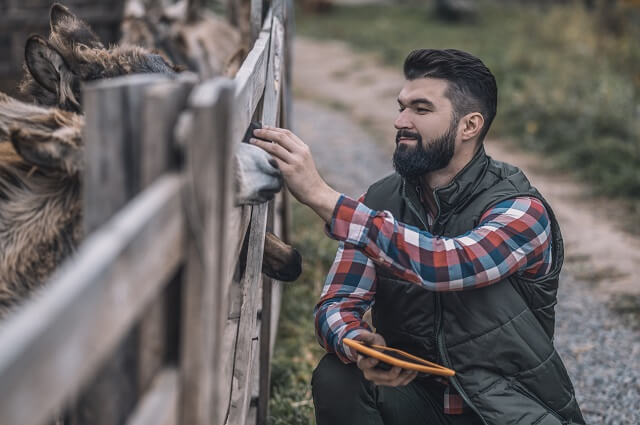 Hi everyone! I'm a woodworker and blogger, and this is my woodworking blog. In my blog, I share tips and tricks for woodworkers of all skill levels, as well as project ideas that you can try yourself.