Introduction
Woodworking project managers are people responsible for managing the production process of woodworking projects. They coordinate the efforts of craftsmen, designers, architects and fabricators in order to ensure that all aspects of the project come together on time and within budget. Woodworking project managers typically create a detailed schedule, monitor cost and risk estimates, track progress, negotiate with suppliers and contractors, develop solutions to problems encountered during fabrication and installation. They may also suggest modifications to processes or materials in order to improve efficiency or reduce costs. In addition to managing the production process, woodworking project managers often review specifications for accuracy and legality, conduct training sessions for new staff members, prepare reports for clients, provide customer service support regarding products or services provided by their company and maintain relationships with key suppliers.
Industry Insights
The woodworking industry comprises companies involved in the manufacturing, recognition and distribution of a wide assortment of wooden products. This is an incredibly diverse industry that includes everything from loggers harvesting timber to small craftsmen creating custom pieces. It is estimated that the woodworking industry contributes to more than $36 billion in wages annually. Woodworking project managers play a vital role within homes, businesses and manufacturing plants related to overseeing all aspects of a particular job and ensuring that it's completed on time and within budget.
Woodworking project managers are some of the higher-paying roles in this field, as they oversee large-scale projects with diverse teams and rely on strong organizational skills, people management abilities and deep technical knowledge. Salaries for these positions vary widely depending on the size of the project, the skill level required, and experience of the project manager. However, typically these jobs pay an average rate of between $55,000 – $76,000 per year (or an hourly wage ranging from $27 – $38 per hour). It's also important to consider benefits such as healthcare coverage or vacation days when looking at total compensation packages for woodworking project managers. As with many other industries today, bonuses may be offered for strong results or promotion opportunities may be available for those proven to do well in their roles over time.
Key Roles & Responsibilities
Woodworking Project Managers have a wide range of duties and responsibilities that include overseeing the planning and implementation of woodworking projects. They are responsible for maintaining budgets, scheduling project deadlines, setting quality control measures and ensuring safety standards are met. Furthermore, Woodworking Project Managers oversee all aspects of a woodworking project including overall strategy, product design, selection of tools and lumber acquisition. They also review progress reports from team members to ensure that project milestones are met on time and within budget.
In terms of salary expectations, Woodworking Project Managers can earn a good income depending on their qualifications and experience. According to Indeed, managers average around $71,000 annually in base salary with reported earnings ranging from $50k – $90k+. Many employers also provide additional benefits like bonuses (up to 15% or more) along with stock options and pension contributions. Additionally, experienced Woodworking Project Managers can take on higher-level positions such as Operations Manager where they can earn even larger salaries and benefits.
Acquired Knowledge & Skills
Woodworking project managers typically hold a four-year degree in a field related to construction/woodworking such as architectural or engineering experience. Several years of practical hands-on experience and knowledge of woodworking techniques, mathematics, and engineering, is necessary. Having certifications from organizations such as the National Institute for Woodwork Technology speaks to a candidate's skill level. Most project managers take on additional training classes, attend seminars in the industry, and continue their education in the field to stay up-to-date with regulations and best practices.
Potential Salary & Job Growth
Most woodworking project managers earn an average salary ranging between $50,000 and $90,000 depending on location and skillset. In addition to a competitive wage, many positions offer benefits like health insurance as well as other job perks. Project manager positions are expected to grow over the next few years due to population growth and increased demand for renovation projects and new construction opportunities. Those with extensive experience may look forward to obtaining positions at higher pay grades with more responsibilities or beginning their own companies. With continued education and certification programs increasingly available online, many workers may look forward to attending courses in the evening or on weekends while already employed in their current position, allowing them to increase their marketability too.
Get Paid
Woodworking project managers typically earn a salary and benefits package that is commensurate with their experience and responsibilities. Salaries will vary depending on the industry, type of project management role, geographic location and size of the organization. According to Salary.com in April 2021, the median salary range for a woodworking project manager is between $93,910 and $111,463 a year. Additional benefits may consist of medical/dental insurance coverage, a 401(k) plan, holiday/vacation pay, life insurance coverage and competitive salary structures with incentive bonuses for successful performance. Various skill sets required for this post may also include stakeholder management, risk mitigation planning and development skills along with knowledge of facility maintenance techniques used in construction. In addition to hiring and monitoring teams of subcontractors including architects and logistics personnel in order cost effectively manage projects until completion. The scope of duties requires making sure design plans are followed through from conception to finish line delivery as well as interfacing with customers to ensure satisfaction at every phase.
Career Opportunities
Woodworking project managers have the opportunity to make a good salary, as they often have a range of duties, from organizing and managing projects to dealing with client relationships and building codes. The job market has been steadily increasing, due to increased demand for new designs in both residential and commercial spaces. According to the Bureau of Labor Statistics (BLS), employment of woodworking project managers is projected to increase by 6 percent from 2018-2028.
In terms of potential pay, the median annual salary for a full-time woodworking project manager was ​$61,940​ in May 2019 according to BLS data. Those with higher education level credentials could also command a higher salary compared to those without such qualifications. Experienced professionals will often be able to negotiate higher wages as well since employers seek experienced workers when it comes to developing quality woodworking products. In addition, having a certification or qualification in woodworking can demonstrate an individual's commitment towards their craft and potentially lead to more lucrative opportunities over time.
Limitless Possibilities
The pay of a woodworking project manager varies significantly based on the size of the organization and project they are managing. Generally speaking, those with more experience and a higher education in the field can expect to earn higher salaries than those just starting out. On average, an individual specializing in woodworking project management may make around $45,000 per year or up to as much as $65,000 annually with proper credentials and qualifications. Senior level roles and titles in this line of work can also fetch salaries in excess of $95,000 depending on varied factors such as company size and location.
In addition to potential salaries, working as a woodworking project manager can offer an individual many different job opportunities regardless of their skill set level or educational background. For instance, those who have experience in carpentry can often find supervisory roles that require particular skills related to constructing furniture or cabinetry boards for woodshop projects. Those with a better-rounded understanding of business practices can translate this perspective into a profitable view when discussing budgets and clients' requirements with vendors leading even larger scale projects. A successful manager will be able to understand both sides of the equation when approaching any kind of project – be it big or small – and should also possess excellent communication skills which are integral when consulting with clients throughout the construction process. Aside from these fundamental qualities though, job positions within the field may require additional specialized training depending on their industry (ex: aerospace engineering), making them even more sought after by employers looking for trusted staff members who are knowledgeable about building sturdy structures out of various materials like metals or other composites used in aviation platforms. Ultimately, investing time into pursuing a career path within woodworking industry offers limitless possibilities for individuals willing to invest their money along with necessary resources if needed in order to further advance their knowledge base!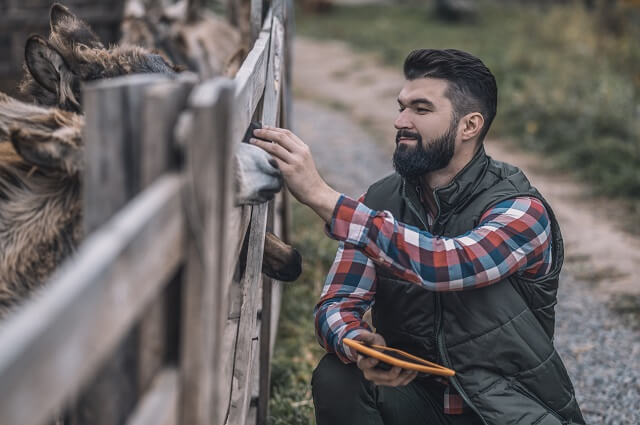 Hi everyone! I'm a woodworker and blogger, and this is my woodworking blog. In my blog, I share tips and tricks for woodworkers of all skill levels, as well as project ideas that you can try yourself.