Introduction to Woodworking Furniture
Woodworking furniture is a craft of creating pieces of furniture that can be used in the home or office space. It involves cutting, shaping, assembling, and finishing different types of wood to create a desired product such as chairs, desks and cabinets. Woodworking furniture is an enjoyable activity for experienced craftsmen as well as for beginner DIY enthusiasts.
The definition of woodworking furniture covers any type of piece made from various types of wood. Each type has its own unique color, texture and grain pattern that can enhance the design and look of a room. Woodworkers take advantage of these characteristics to create something special with each item that has been crafted.
There are many benefits to working with furniture made from natural woods such as an ability to customize it based on individual tastes, creating something unique just for you and your family, the vast range of colors and grains available, strength, durability and stability that come with pieces made from hardwoods such as teak or mahogany, among others. Plus working with wood gives a warm feeling that something special has been achieved by handcrafting it rather than by mass-produced items found in most stores.
When choosing a suitable type or species of wood for making furniture there are several important factors to consider including colour preferences (such as wheat coloured oak), grain patterns (for example burr walnut), tactile feel (wool chestnut) and working properties (pine). There are also different hardness grades associated with each species which usually need to be taken into account when planning various designs necessary for specific joins used in some construction techniques. Additionally if using tropical timbers due diligence needs to be done in sourcing sustainable materials.
In conclusion furniture making creates something personal out of nothing more than blocks or planks/sheets by exploring the full potential within its natural material giving immense satisfaction upon completion both experienced craftsman and beginners alike when their creation becomes reality suited to match their intended purpose whether it's inside the home or office space.
Tools Needed for Woodworking Furniture
Woodworking furniture is an enjoyable and rewarding project, but it does require the use of some special tools. To get started, you will need basic woodworking tools like a chisel, saw, hammers, clamps, and other essential hand tools. You should also have a measuring tape and marking pencils.
Power tools are often used when working with wood to achieve a smoother finished product. Commonly used power tools include circular saws, jigsaws, bandsaws, routers, jointers and sanders. Power drills can also be useful in drilling holes for joining pieces of furniture together as well as countersinking screws and dowels.
In addition to tools you'll also need certain accessories such as glue, wood screws and nails to assemble the furniture properly. Specialized hardware such a drawer slides or hinges can also be necessary depending on what type of furniture you're making and how complicated it may be. Finally clean up supplies such as rags or vacuums are needed to clean up sawdust at the end of each session.
Preparation Tips for Woodworking Furniture
The key to successful woodworking furniture is proper preparation. Before you start any project, it is important to select the right kind of wood and lumber for your needs. Hardwoods are often more durable and require fewer refinishing projects over time, while softer woods like pine are more affordable but may need additional maintenance. It's also important to make sure you've got the appropriate tools and supplies on hand, from cutting tools to power drills and sanders.
When it comes to finishes and glues, pick them based on the type of wood you will be using for the project. Finishes like polyurethane varnish can help protect the surface of hardwoods like oak, while lighter finishes like tung oil are perfect for soft woods like pine or cedar. Glue is an essential element when it comes to working with furniture, so make sure there's enough in your workshop! Clamps should also be utilized whenever possible during construction to ensure pieces stay firmly together during assembly (and don't forget eye protection!). Finally, be sure that a sealing coat is applied after all assembly phases have been completed in order to create a durable finish that will last for years to come.
Techniques for Constructing Woodworking Furniture
Joinery: Joining pieces of wood together is an important skill for making furniture. One way to join pieces together is to use a pocket hole jig, which helps make strong and secure joints without much effort. Another way is to use dowels, which come in a variety of sizes and lengths and can be used to hold two pieces of wood together. It's good practice to use clamps to guide these joints while the glue sets.
Profiling: Profiling involves shaping the edges or faces of the woodwork. This can be done with hand routers and saw blades, but there are also specialized power tools that allow you to accurately follow a chosen profile while ensuring precise and consistent results.
Finishing: Finishing involves more than just painting or staining; it includes how the finish will affect a piece's appearance, durability, and resistance to scratches and water damage. To protect against scratches, consider applying layers of polyurethane or varnish along with waxing if necessary. Sanding is an important part of finishing too, as it helps achieve a smooth surface before applying the finish coat.
Cutting: Cutting wooden furniture requires precise measurements so that all parts fit together properly when the piece is assembled. With hand-held saws, create tight fit lines along inside corners and edges by following a marked line on the wood with your fingers as you cut; this prevents small gaps from forming between adjacent pieces after assembly.
Framing: Frames are critical for creating structures like shelves or cabinets for furniture. When constructing frames, pay attention to how they will be joined together. If using screws or nails into material such as construction grade lumber that isn't able to precisely hold the shape desired, it's important to pre-drill pilot holes in order for good penetration into those materials during fastening activities
Designing Your Woodworking Plans
If you are interested in woodworking furniture, there are several things to consider when designing and constructing the pieces. The first step is to decide on a design style for your project. Once you have chosen a design that works for your space, it is important to decide between sketching out your plans by hand or using computer-aided design (CAD) software. If you are new to woodworking furniture, it may be beneficial to begin with a hand-sketched plan before diving into CAD software.
When creating hand-sketched plans, detailed measurements of individual parts as well as draft angles should be included for accuracy and precision in your construction. You may need to utilise drafting tools such as T squares, scale rulers or French curves (both templates and curves adjustable with tightening movements) to ensure accuracy in making your measurements and planning. Additionally, spatial measurements should always be made prior to ordering exact amounts of materials needed for your project as well as accounting for any modifications that may need to be made due to any unusual features of your space.
In addition to either sketching or CAD plans for applicable pieces of furniture, special consideration should also be taken when constructing cabinets where details such as joinery techniques used (lap joints, dowel joints), pocket hole methods and mortise & tenon processes should all be considered during the designing process. Lastly, no matter which method you use-sketching or CAD-always take extra caution when calculating exact dimensions and be sure double check all measurements before cutting any materials so that efficiency and accuracy can be achieved in producing quality craftsmanship!
Sanding and Finishing Woodworking Furniture
Sanding: Before attempting to finish any woodworking furniture, start by sanding down your project with an orbital sander or sandpaper to remove any minor blemishes and smooth out the surface. Take care when sanding woods that may splinter easily such as softwoods like pine. Make sure to sand in the direction of the wood grain to prevent having disjointed grains after completion of your project.
Sealing: Sealing furniture helps provide transference protection from liquids seeping through its texture before staining and varnishing can occur. There are many types of sealants available, but a simple wax paste provides adequate protection for most wooden furniture as it is relatively inexpensive and easy to apply. Apply two or three light coats allowing each coat to dry completely before moving onto the next.
Staining: If you want to give your project color, staining is an option. Work in a well ventilated room and wear protective cloths whenever doing so " staining can become quite dirty from dust particles flying around! After thoroughly stirring up the stain container, use a clean cotton cloth in making circles on all areas of the furniture piece; immediately wiping off as you go for even coverage across the entire project.
Varnishing: Using a brush made specifically for varnish application, start from one end of your project using long sweeping strokes along with wood grain directions " again ensuring even distribution throughout your piece providing further protection and depth to its color tone. Allow drying according to manufacturer's instructions between coats; usually one hour between first and last coat but could vary per brand/type used.
Polishing: Buffing your freshly finished piece will create shine and also help protect against dirt build-up over time. Start by selecting an appropriate buffing rag and attach securely being careful not risking catching fingers on buffing wheel while operating " always take precautionary measures when working with power tools! Finally, set the wheel speed to medium-high, begin working once again going with wood grain movements until desired results are achieved – multiple coats may be necessary depending on how much shine you prefer your pieces exhibits!
Troubleshooting Common Woodworking Projects
Wood Movement: As wood ages, it tends to respond to changes in humidity and temperature. This means that unless the project is built with a laminated construction, like plywood and hardwood finished veneer, its size could change over time. Any wooden project should be placed in an environment with stable temperatures (preferably between 68-72 degrees Fahrenheit) and relative humidity of around 50-55%. Appropriate thicknesses of solid wood should be taken into account to minimize the effect of this expansion, as well as leaving a gap at any biscuit joint or other joining method that may loosen over time due to wood movement.
Warping: When wood gets wet, it has the potential to warp. This can usually be avoided by avoiding extremes in moisture when working with wood such as putting unseasoned wood directly on concrete floors or other unprotected surfaces. Applying a finish before doing any constructing and bracing boards after lumber has been acquired can also both reduce warping problems.
Common Glue-ups: To get good glue-ups first make sure that your pieces are flat and square enough for the flatness you need for your projects – check each part for twists, warps and general overall flatness relative to one another. Once all parts have been checked for quality assurance then cover allMDF parts with packing tape prior to glue application to keep as much water out from moist weather as possible (if you're applying an even coat). Finally apply glue evenly across the parts being glued up, making sure there are no dry spots along the way; clamps should then be applied firmly but not too tight " clamping too tight can squeeze excess glue out through joints or cause pieces to break (pinching them together instead is okay).
Splitting Wood: When splitting wood use caution – this should always be done outside so that if something goes wrong then no one is injured or property damaged in an indoor workspace. One way you can prevent splitting is by drilling pilot holes first – predrilling prevents splits by relieving some ofthe pressure offthe split area created by driving screws/nails into the wood itself. Another way isby using wedge shapes tools called 'Feathers' which enablelamination of slightly thicker flexible pieces together without having them split apart under forceor pressure caused byclamping or weight of material being glued onto it "these bring great results when combined witherubricant release agent such as mineral oilor soapcrystalsformic acidetc …
Troubleshooting Hardware: Whenever there's hardware involved with a project, always double check for proper fitment – too loose fitment could cause rattling between hardware parts, too small fitment could result in poor performance due hardware failure caused friction, etc… Use lubrication sparingly where necessary (use only highestquality lubricants meant for metal components), check threads for cross threading when fastening screws/bolts etc… And lastly ensure proper alignment whenever multiple hardware components are being joined together i.e bridges between horizontal planes horizontallyvated frames , vertigo supporting brackets etc..
Resources and Tips for Woodworking Furniture
1.Before beginning, consider the type of furniture materials you will need to complete the project. Do some research into the various types of wood and their characteristics in order to select ideal materials for your piece. Depending on the lumber yard and suppliers available in your area, the variety and availability of woods you can get for furniture building may vary widely.
2. Prior to starting construction, DRAW a detailed plan to help guide your work and give an idea of what is possible with particular materials. Measure twice before cutting; this may seem tedious, but it can save time, money and frustration down the road!
3. Many online tutorials exist that provide step-by step instructions on basic furniture-building skills ranging from simple cuts with a saw to complex joinery. They are a great resource when starting out, offering templates, comparative costs between different lumber yards, tips and tricks for more advanced projects, among many other useful things for woodworkers who want to increase their skills and knowledge base over time.
4. Once you've chosen tools (hand or power), practice with them until you become proficient; this will make achieving desired results much easier during construction phases down the line. Quality tools bring better results than cheap ones usually do " it's worth paying more upfront if this means fewer headaches later on!
5. Once construction projects have been completed , proper finishing techniques should be employed for optimal aesthetic results: staining is one example ; sanding will also enable deeper penetration of varnishes or sealants as well as a smoother overall finish quality depending on desired effect/application needs!
Wrapping it Up
Woodworking furniture is a rewarding and exciting hobby to pursue. Before beginning, it is essential to plan out each step of the process, including gathering the right materials, constructing the piece to the right size and shape, sanding it down for smoothness and jointing pieces with hardware. After completion of the actual build, you may want to dress it up with paint or stains in order to give it an extra special touch. Through practice and experience, you will learn what works best for you as no two projects are ever exactly alike.
Once you have gained some experience in building woodworking furniture, you can get more creative in ideas for future projects. Before taking on any new project, do your homework and research various styles or consult a professional builder to gain pointers on different tips and tricks that can help make a piece truly one-of-a-kind. With intricate designs of tables, chairs and bookcases or crafting something useful like a bathroom vanity or kitchen cabinets " the options for woodwork projects are endless! Look to other woodworkers for inspiration or let your creativity run wild " whatever works best for you! And don't forget to take pictures along the way; capturing each step can provide valuable reference points so that when they come in handy down the line you are ready (and proud) of your work!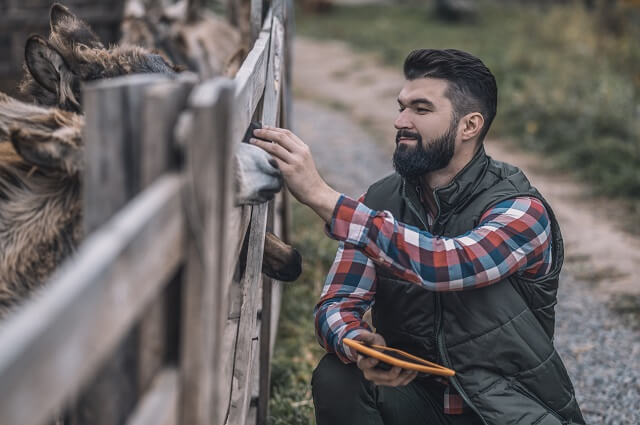 Hi everyone! I'm a woodworker and blogger, and this is my woodworking blog. In my blog, I share tips and tricks for woodworkers of all skill levels, as well as project ideas that you can try yourself.