Introduction to Klingspor's Woodworking Shop of Cary
Klingspor's Woodworking Shop of Cary is the premier woodworking shop of the Triangle Area. With an exceptional selection of proven tools and materials, Klingspor's offers quality services and expert advice at every turn. Our focus on service and quality sets us apart from other local stores since we have a wide range of products that others just don't stock, including rarer items like specialty planes and unique chisels.
Klingspor's mission is to provide our customers the highest levels of customer satisfaction while providing them with specialist knowledge, quality tools, hard-to-find materials, and unbeatable customer support. We take great pride in offering excellent product knowledge and practical guidance so our customers can finish their projects well ahead of schedule. We are passionate about finding the right tool for each job and helping you through DIY woodworking projects with excellence. Whether you're here for a specific tool or stopping by for some guidance on how to tackle a project, our knowledgeable staff will ensure that your experience exceeds your expectations.
Unique Services Provided by Klingspor's Woodworking Shop of Cary
Klingspor's Woodworking Shop of Cary is a unique shop, providing a variety of services for the woodworking enthusiast. For individual customization, Klingspor's provides specialized tools to create custom products. The store offers classes and seminars throughout the year to teach the basics and more advanced techniques in the field. Additionally, Klingspor's offers online resources that are designed to guide woodworking novices as they launch themselves into their craft. Specialized staff members are available who can assist with product selection and offer advice on production methods. Klingspor's also provides special services such as equipment repair, sharpening services and free design consultations. As an industry leader, it aims to go beyond offering just great products by providing customers with tools that make their mission easier, whatever it may be.
Selection and Quality at Klingspor's Woodworking Shop of Cary
Klingspor's Woodworking Shop of Cary has an extensive inventory of products to meet the needs of all woodworking enthusiasts. Here, customers can find everything they need to complete their projects – from saw blades and sandpaper to hand tools, router bits, adhesives, clamps, and finish supplies. The shop also carries a wide selection of exotic woods such as ebony, mahogany and cherry. With these exceptionally high-quality materials, customers can add a unique touch of luxury and class to any project! The friendly staff is knowledgeable and always ready to answer questions about the features and benefits of every product. Klingspor's also offers rental services for big machinery like drill presses, joiners and shapers. In addition, it provides sharpening services for all its blades so that customers always have a safe working environment with maximum efficiency. Whatever one's needs are in regards to woodworking; at Klingspor's Woodworking Shop of Cary they can find the best quality supplies at competitive prices!
Experienced Staff at Klingspor's Woodworking Shop of Cary
Klingspor's Woodworking Shop of Cary is home to knowledgeable and experienced staff who are leaders in the woodworking industry. The staff members have a comprehensive understanding and appreciation for their craft, and work hard to bring passion and enthusiasm to every customer's project. Their qualifications vary, ranging from experienced professionals such as woodworking engineers and technicians, to highly qualified specialists such as cabinetmakers and carpenters.
At Klingspor's Woodworking Shop of Cary, customers will always find that the staff is committed to helping them find just what they need, no matter their skill level or project scope. The trained staff can provide advice on which woods, tools, materials, and finishes best suit different designs. Further assistance includes helping customers make the right decisions when selecting projects, answering technical questions regarding specific tools and equipment, providing repair tips for damaged projects, teaching basic lessons about how-to use hand tools or shop machines safely.
Klingspor's Woodworking Shop of Cary truly represents an extension of the expertise of each individual team member. With decades of combined experience among the staff members at all levels it's become easier than ever before to get quality advice on any woodworking project imaginable!
Customer Satisfaction at Klingspor's Woodworking Shop of Cary
At Klingspor's Woodworking Shop of Cary, customer satisfaction is of their utmost importance. That's why they consistently strive to exceed expectations and provide the highest quality materials and services at competitive prices. Much of the feedback regarding their services and products come from regular customers who take the time to write down testimonials or post reviews on sites like Yelp. Customers describe them being very helpful in selecting the right tool for a specific job as well as offering detailed advice based on project requirements. Additionally, customers also mentioned Klingspor's knowledgeable and friendly staff who are always willing to answer questions about tools or techniques in depth which allows for better outcomes with any woodworking projects. Furthermore, customer ratings show that most people rate Klingspor's Woodworking Shop highly friendly service and helpfulness when solving issues that arise from their projects. With a commitment to customer satisfaction backed by reviews from happy customers, it makes Klingspor's Woodworking Shop an excellent option for any woodworker looking for quality products and expertise.
Events at Klingspor's Woodworking Shop of Cary
Klingspor's Woodworking Shop of Cary is committed to helping woodworkers of all levels advance in their craft. That's why they offer a variety of exciting events, classes, and workshops designed to give woodworkers the tools they need to take their woodworking hobby or business to the next level.
One of the upcoming events at Klingspor's Woodworking Shop of Cary is a 'Hands-On Table Saw Workshop', held on April 18th in their store. In this hands-on workshop, participants will learn how to safely set up and operate a table saw as well as sharpen and adjust knives. This same day, Klingspor's also offers a Finishing Class which covers tips and techniques for staining, finishing and topcoating different types of woods.
Another upcoming event at Klingspor's Woodworking Shop Of Cary is an 'Introduction To Hand Tools Class' taking place on May 2nd. This beginner-level class covers the basics of using various hand tools such as planes, chisels, scrapers and saws in your projects. It also includes an introduction to basic sharpening techniques so you are able to hone them for optimal results.
No matter what your experience level is with woodworking or what type of crafts you make with it, there is sure to be an event or workshop for you at Klingspor's Woodworking Shop Of Cary that can help take your skills to the next level.
How to Maximize Value at Klingspor's Woodworking Shop of Cary
1. Familiarize yourself with the products offered. Take the time to browse the catalog and get familiar with the various woodworking supplies that are available. This will help you identify which items are best suited for your project and allow you to make a more informed decision when shopping at Klingspor's Woodworking Shop of Cary.
2. Look out for sales and promotions. Klingspor's Woodworking Shop of Cary is known for running frequent sales and promotions, so be sure to keep an eye out for any discounts on specific items or even their weekly specials for a broader range of discounts on multiple items at once.
3. Become a regular customer. Regular customers can enjoy loyalty points and/or discounts when they shop at Klingspor's Woodworking Shop of Cary, which can add up quickly if you're a frequent shopper. Some customers also receive exclusive access to exclusive products or limited-time offers, so it pays to become a loyal customer!
4. Join their e-mail list to stay informed of new projects and helpful tips & advice related to woodworking, as well as upcoming promotions and sales events in store or online!
5. Consider renting tools instead of buying if you don't plan on using the item regularly – this way you'll save money in the long run!
Conclusion
Klingspor's Woodworking Shop of Cary is the best choice for woodworking and special projects in the Cary area due to its excellent selection of hardware, supplies, and tools. The store offers an impressive range of products from traditional lumber to modern power tools, along with a helpful staff that can assist customers in finding the parts they need for their projects. With all these resources at hand, plus their commitment to customer service, you can rest assured that no matter what your project requires, Klingspor's Woodworking Shop of Cary will have something to meet your needs. Furthermore, with their dedication to quality and affordability, you know that you'll be making a wise investment when buying from them. So if you're looking for everything from small household improvements to larger building projects in the Cary area, then look no further than Klingspor's Woodworking Shop of Cary – it's the perfect choice for all your woodworking needs.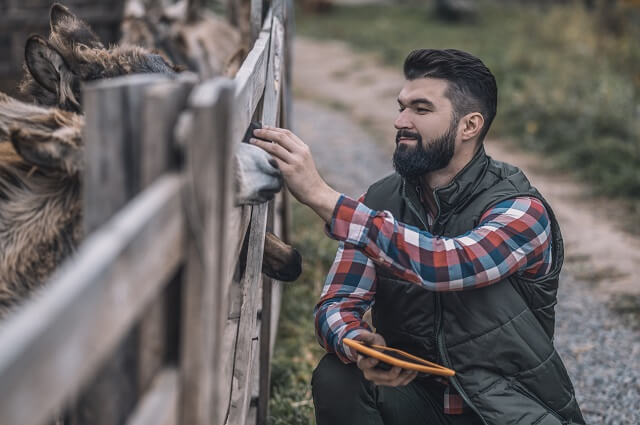 Hi everyone! I'm a woodworker and blogger, and this is my woodworking blog. In my blog, I share tips and tricks for woodworkers of all skill levels, as well as project ideas that you can try yourself.