Introduction
Knights Woodworking is a family owned and operated business for over 40 years. With a highly skilled team of carpenters, joiners and turners, we create beautiful pieces of furniture that can last generations. Every piece is handcrafted to ensure the highest quality in our products. Our attention to detail and focus on creating exquisite designs makes us leaders in customized woodworking. Our commitment to using only premium materials ensures superior construction and lasting performance. We offer an expansive selection of individualized options and are dedicated to fulfilling our customers' requests in an efficient, courteous manner.
Knights Woodworking stands out from other woodworking businesses because of the unique combination of traditions passed down through generations, expert craftsmanship, and dedication to superior customer service that we provide every time. We have decades of experience working with different types of woods such as hardwoods, tropicals, exotics, softwoods, plywoods and even veneers which give us the knowledge needed to produce works or art out of these hard materials. Furthermore our designers work closely with clients to put their own special touches onto the furniture pieces making them one-of-a-kind pieces that will become heirlooms for future generations. Our passion for craftsmanship shows in every piece that leaves our shop as we strive for perfection each step along the way from concept all the way through delivery and installation into a finished product leaving you wonderstruck at all times!
Company Profile
At Knights Woodworking, we develop and make beautiful, sturdy products out of wood with the same care and attention to detail that has marked our work since 1978. Our commitment to quality is reflected in every piece we create.
Our story began in 1978 when Clive and Marcia Knight started out small with nothing but a few woodworking tools, their knowledge and love for crafting beautiful furniture from wood, and their commitment to excellence. Since then, Knights Woodworking has grown steadily. We now have a spacious workshop stocked with specialized equipment and a talented team of experienced craftspeople.
Throughout the years, our company has been dedicated to creating wooden furniture that is both attractive and durable. Through careful design-craftsmanship techniques such as dovetailing joints and mortise-and-tenon joinery, we also strive to exceed customer expectations while adhering to timeframes they've been given. As our company evolves, we find more ways to incorporate advanced machinery into softer more delicate precision parts. Our current range includes custom made tables, desks, dressers, chairs and other fine pieces of furniture but none lack in quality or craftsmanship that our customers have come to expect from us over the past four decades!
We owe much of our success due enthusiasm behind extended customer service – understanding customer needs before ever starting a job is what sets apart from competitors! To demonstrate this value–based approach for customer satisfaction over the years we've renovated showroom floors showcasing products through new sales outlets like online websites & even additional trade fairs throughout Europe & beyond! Knights Woodworking remains committed to value & quality in everything we make.
At the Heart of it all
Knights Woodworking stands out from other woodworking companies due to the quality of their workmanship. Every aspect of their work meets exacting standards; from design and crafting to installation and final inspect correctly every step of the way. They understand that customers want projects with exceptional stability, safety and lasting beauty; to meet these expectations Knights puts extra effort into selecting only the finest materials for each job, ensuring outstanding craftsmanship in every detail. Knights' skillful professionals make sure each project is custom tailored to a customer's individual needs and tastes. With attention paid to details such as appropriate joinery, weather protection, and smooth finishes, Knights produces wood pieces with incomparable long-term integrity and value.
The strength of Knights comes from the experienced workers they hire who take great pride in using their time-honored skills and modern tools to ensure unequaled results. Their design team is passionate about bringing both an artist's eye and handiwork philosophy to every piece making sure that it looks beautiful while achieving its intended purpose. The finishing department then applies paint or stain options with laser-like texture accuracy – resulting in exquisite surfaces that shine with an impressive luster. Throughout the entire process, their staff works under meticulous standards so that clients will be satisfied not only when they receive their completed pieces but years after as well. This fundamental commitment is why Knights Woodworking remains ahead in quality woodworking today.
A Multitude of Projects
Knights Woodworking is a quality provider of woodwork services with a strong customer service focus. With over 20 years of experience in design and repair, they specialize in creating products that will stand the test of time. Whether you are looking for an accurate renovation or refinishing, custom furniture design or an expert restoration project, Knights Woodworking will provide you with the highest standards of customer care and quality craftsmanship. All projects are tailored to your exact needs and desires – no matter how simple or complex they may be. From custom cabinetry to intricate stone carving, their craftspeople are skilled at transforming ordinary materials into works of art. Utilizing the latest technology, their experienced automotive technicians can repair and refinish pieces from any time period; from antiques to modern styles, nothing is off-limits for this talented team. Come see why Knights Woodworking is the go-to source for all-things woodcraft today!
Precision and Perfection
At Knight's Woodworking, we strive for precision and perfection never compromising on the quality of our work. We take pride in delivering accurate results with an eye for detail. We understand that sometimes even small errors can have immense consequences, therefore, we use modern tools and technology to ensure accuracy at all times. From start to finish, we remain devoted and strive for excellence in our craftsmanship.
Each project is unique which is why our team works closely with you to understand your needs and create a customized solution that's right for you. We make sure to keep customers updated throughout the entire process, ensuring that they are part of the entire process to ensure it meets their specific goals. Our high-tech machinery produces products that exceed industry standards while our experienced craftsmen expertly assemble products by hand adding an aesthetic value to them. Quality control checks are made prior to shipment, ensuring that every piece meets our exacting standards before it leaves the plant.
At Knights Woodworking, quality is at the heart of what we do which is why we always aim for precision and excellence with each project we encounter. Whether you need a one off custom piece or mass production runs, you can be assured we will deliver truly remarkable results.
Putting Safety First
At Knights Woodworking, we take safety seriously. Our team is committed to providing our clients with risk-free projects every time and that's why we only hire certified professionals who are trained in the latest safety regulations. All of our employees have gone through extensive safety training and understand what it takes to create woodworks safely and responsibly. We follow industry best practices and adhere to all local, state and federal safety standards, implementing procedures that promote a safe workplace environment on every job site. Beyond regular staff training, we also take extra precautions on jobs such as security guards, making sure no one unaccustomed to the workspace intrudes without proper authorization.We also regularly inspect our premises for potential risks which includes checking for hazardous materials like saw dust or chemicals as well as making sure any tools or machines are functioning properly. Additionally, all of our tools come with up-to-date safety features such as chemical resistant gloves, protective eyewear and face shields for welders. At Knights Woodworking, our goal is to create beautiful pieces of work without compromising anyone's health or safety. With us, you can rest assured that your projects will be carried out by certified professionals with a commitment to providing the best possible product adherance properly safely and responsibly.
Personalized Products
Knights Woodworking provides custom woodworking projects tailored to clients' exact specifications. From cabinetry to creative furniture designs, their experienced craftsmen work with a variety of materials and finishes to design whatever you need. Whether you're envisioning a kitchen update or a reimagined living space, Knights Woodworking will take your vision and turn it into a reality.
With over 30 years of experience and dedicated attention to detail, Knights Woodworking is committed to creating quality pieces that last. Their professional staff is devoted to delivering high-quality products that are uniquely crafted from start to finish. Specializing in hardwood, veneers, laminates, fabrics, metal and more, the team goes above and beyond for each project. All projects come with a full guarantee – when you choose Knights Woodworking you know it will be done right the first time around! Whether for commercial or residential purposes, Knights Woodworking offers innovative solutions that bring out the best in any space. They pay close attention to even the smallest details on every piece; from unique framing shapes and sizes to color mixtures and textures, they ensure that all of their custom creations meet your exact needs and expectations. Working closely with designers and contractors, if needed, they also offer help in coordinating larger scale renovations such as kitchen remodels or entire home renovations.
Going the Extra Mile
Knights Woodworking is committed to being a responsible and contributing member of the community it serves. In addition to providing high-quality furniture for homes and businesses, Knights has undertaken initiatives to ensure that their operations positively impact their neighborhood as well as the environment.
As an effort to make their work more sustainable, Knights Woodworking seeks out recycled materials when creating custom pieces. They also prioritize sourcing lumber from responsibly managed forests, ensuring that their activities don't contribute to detrimental environmental consequences. By using renewable timber resources, they can provide quality handcrafted pieces without compromising the integrity of the surrounding environment.
Aside from being mindful of resource consumption in their own endeavors, Knights gives back to communities in which they are active. They participate in both local school woodworking projects sponsored by nonprofit organizations and fundraising efforts for important causes like wildlife conservation programs. In addition, they host free monthly workshops for beginners and experienced woodworkers alike where participants can hone their craft working with reclaimed material and recycled lumber scraps. This provides an opportunity for those interested in learning or furthering their knowledge of woodworking to do so while helping protect the environment at the same time. By giving back through educational workshops and donating furniture for charities and social events, Knights Woodworking shows true commitment towards helping improve local economies as well as protecting natural resources worldwide!
Conclusion
For more than 30 years, Knights Woodworking has been committed to producing high-quality products designed to meet the needs of both professionals and hobbyists. With over 100 talented staff members, including carpenters and woodworkers, Knights Woodworking is able to create furniture and cabinetry that stands the test of time. The company offers a wide variety of items ranging from large dining sets to intricately crafted jewelry boxes made from exotic woods. All products are thoroughly inspected before leaving the premises to guarantee satisfaction for every customer. Customers can also choose from an expansive selection of stains and finishes as they work with their designer on custom pieces. By always delivering exceptional quality work, and offering personalized customer service, Knights Woodworking has earned a reputation as one of the most respected companies in the industry. With their commitment to excellence in craftsmanship and design, Knights Woodworking ensures that each product will be enjoyed for many years to come.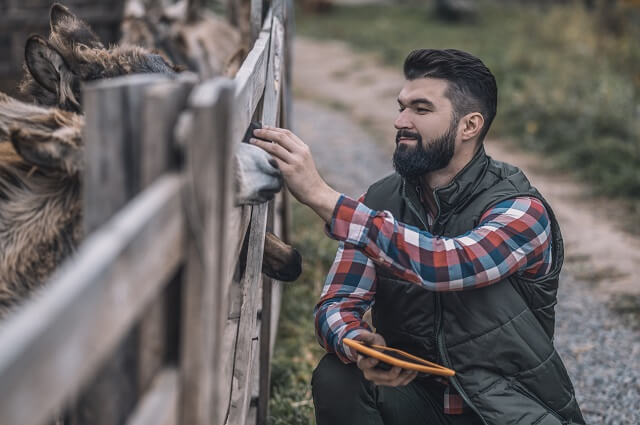 Hi everyone! I'm a woodworker and blogger, and this is my woodworking blog. In my blog, I share tips and tricks for woodworkers of all skill levels, as well as project ideas that you can try yourself.