Gallery of Before and After Photos
At Master Woodworks we are proud to provide before and after photos of our projects, showcasing the progress that is made in the design process–from beginning to end. In each before and after photo, you will be able to see the incredible transformation that takes place when your vision meets our expert craftsmanship. For example, you may have an old rustic armoire or dresser that is in need of a facelift. Our team at Master Woodworks could take it through a complete restoration, possibly even using woodworking techniques such as carving or inlaying patterned materials into the wood. Once finished, you'll see the magnificent results: pieces that are not only functional but beautiful as well. With our gallery of before and after photos, you will appreciate the meticulous care and attention paid to each individual details for a truly one-of-a- kind experience. There's nothing quite like seeing firsthand just how much effort goes into making sure that every piece answers both form and function – and with Master Woodworks, now all this is possible!
Video Tour of Master Woodworks Workshop
Welcome to Master Woodworks, a woodworking studio in the heart of town. We specialize in custom furniture and unique craft pieces.
This video tour gives you a look around our workshop, offering you a glimpse into the creative space we call home. From our large garage-style workspace to our abundance of finely crafted tools, we are ready to shape and form amazing works of art from raw materials such as fine hardwoods, metals, and plastics.
The first stop on our tour is our spacious workspace which dominates the majority of the workshop floor area. Here you will find workbenches and tools ranging from cutting tools like band saws and chopsaws to power tools such as routers, drills, sanders and more all used for different aspects of fabrication. We also have several pieces of large machinery for tasks such as shaping boards with planers or providing an even edge with jointing machines.
We also display proudly samples of completed projects which showcase our level of craftsmanship – everything from dining tables to dressers to desks are crafted here regularly with precision detail that rivals any collection made by professional woodworking shops across the country. Alongside these works are stacks upon stacks of premium lumber drying in carefully controlled environments awaiting slicing, cutting and shaping into masterpieces!
At Master Woodworks we strive for excellence in every project; each one is truly unique! Whatever your needs may be for custom furniture, cabinets or other items that require expert skills with fine materials, rest assured that at Master Woodworks your goal will become our mission!
Interview with Carpenters
Q: How did you come to be a part of Master Woodworks carpenters?
A: I've had a passion for woodworking and carpentry since I was very young. When I came across the opportunity to join Master Woodworks, I jumped at it. Their reputation for excellence in craftsmanship was well-known and highly regarded, so that was really a major factor in my decision.
Q: What do you feel sets Master Woodworks apart from other workshops?
A: The culture here is really what sets us apart. We always strive to make sure our finished products are made with the highest quality materials and crafted with meticulous attention to detail—no matter how big or small the project might be. Additionally, we place an emphasis on collaboration, so each individual brings their own unique skillset to the overall team dynamic in order to create something truly remarkable.
Q: What does the future look like for Master Woodworks?
A: As our growth continues, we have some exciting projects planned that have never been done before in our industry. We're constantly exploring ideas and technologies that will allow us to step up our production process and deliver even better results for our customers. And ultimately, we strive for sustainable practices that help emphasize customer satisfaction through superior product construction and longevity, while protecting our environment as much as possible.
Awards and Accolades
Master Woodworks has been recognized for its exceptional craftsmanship, winning numerous awards and accolades. In 2016, the shop won the Most Innovative Award from Furniture Now Magazine for its custom-made chair with a hidden compartment in the armrest. The same year, the workshop received an Editor's Choice Award from Carving Magazine for its unique wooden vase design. It was also named Best Artisan Workshop by Home Design Magazine in 2017 and 2018. Master Woodworks also earned the Outstanding Quality Award from Makers of Things in 2019 for its extraordinary attention to detail and creative expertise. Its impressive portfolio of projects has made them one of most highly sought after artist workshops in the industry.
Custom Design Services
Master Woodworks offers a full suite of custom design services to create pieces tailored precisely to client's needs. Our experienced carpenters have the vision and skill to craft virtually any project our clients desire, from fine furniture and decorative items to kitchen cabinets, architectural ornaments, bookcases and mantles.
We provide consultations with our clients in order to accurately capture their ideas and ensure that their visions are perfectly crafted into reality. Not only do we help design the piece itself, but also advise on components such as hardware styles and finishing techniques. We specialize in designing pieces from raw lumber or materials provided by the customers.
Our fabrication capabilities range from supply acquisition for custom pieces through complete assembly and hand finishing prior to delivery or installation. Using state-of-the-art tools, Master Woodworks is equipped to handle anything from small repairs to complex projects ranging in scale. We also offer repair services if a piece has been damaged due to age or carelessness.
In addition, we offer advice on wood selection and finishes available for exterior applications so that your creations will last for many years of enjoyment during all kinds of weather conditions. We look forward to working with you!
Resources and References
Master Woodworks provides a wide range of resources and references for their clients, including:
• A selection of manuals, plans, and tutorial videos covering topics such as joinery techniques, woodworking tools, wood finishing guides, and problem-solving tips.
• An online library of dozens of wood species profiles—including localized sources for regional woods—to help clients identify the best materials for their projects.
• A curated list of books from renowned industry professionals on topics such as green woodworking practices, small-scale furniture design, joinery methods for large projects, cabinetry making fundamentals.
• Access to exclusive deals with suppliers across North America to help get the best pricing on high-quality products.
• An Event & Workshop Calendar listing upcoming classes at Master Woodworks dedicated to teaching various skills including jigsaws, chisels, dovetails joints and more.
Special Offers
Master Woodworks is currently offering a 10% discount on all custom-made furniture orders of $500 or more. In addition, they are also running a promotion where customers who refer a friend will receive a $50 voucher to use towards their next purchase.
Social Media Profiles
Master Woodworks has an active presence on social media. Users can follow the company on several popular platforms such as Instagram, Facebook, Twitter, and LinkedIn. They post educational content related to woodworking skills and projects, as well as updates about new products and events.
On Instagram (@masterwoodworks), users can find before-and-after project photos, video tutorials of tools and techniques, new product listings and announcements for upcoming sale events.
On Facebook (Facebook.com/masterwoodworks), users can engage with the company by interacting in their community forums. Here, novice woodworkers can ask questions and receive expert advice from the founder himself. The page also features regular posts that highlight different materials the company works with and showcase some of their more impressive work. Plus, followers can stay up-to-date on sale events featuring special discounts of products or services.
Twitter (@MWoodWorkers) is a great platform for Master Woodworks as it provides brief updates about recent projects, current sales or upcoming events related to the business. Plus, its use of hashtags helps make their content easily searchable for curious minds who are looking to learn more about the craft of woodworking.
Finally on LinkedIn (company/master-woodworks). Users mainly get information related to specific job openings at the company or placement opportunities in the industry – making this a great resource for any aspiring craftsman looking to gain valuable experience in his trade without having to reinvent the wheel himself.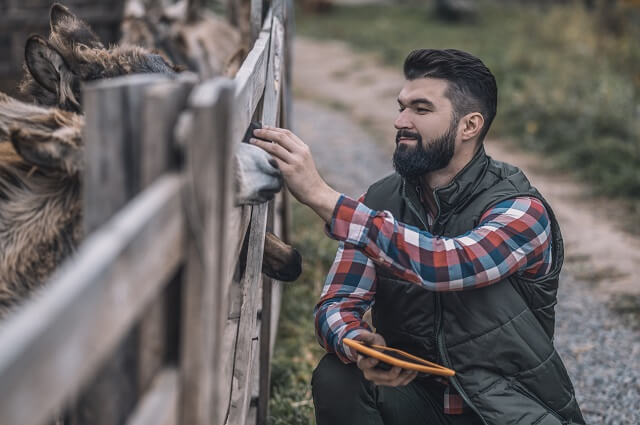 Hi everyone! I'm a woodworker and blogger, and this is my woodworking blog. In my blog, I share tips and tricks for woodworkers of all skill levels, as well as project ideas that you can try yourself.