Introduction to Woodworking Central
Woodworking Central is a family-owned woodworking store and workshop located in San Francisco, CA. It was founded five years ago with a mission to provide hobbyists and professionals with the materials and resources they need to take their woodworking projects from concept to reality. Drawing on their combined thirty years of professional woodworking experience, the founders operated Woodworking Central as one of the Bay Area's only specialty stores dedicated exclusively to wood.
At Woodworking Central, customers can find an impressive selection of woods including exotic timber varieties, domestic hardwoods and softwoods, both finished lumber as well as blanks perfect for custom projects. Alongside the exceptional selection of materials are numerous tools, hardware, and parts necessary for any successful carpentry project.
The team at Woodworking Central also offers unique teaching services geared towards hobbyists. These workshops provide constructive instruction on proper tool usage safety tips, detailed design consultations and many other topics taught by experienced professionals. With these classes available over the last 5 years, Woodworking Central has enabled many students to successfully launch or expand upon their woodworking skills without ever needing to leave San Francisco!
As a testament to its dedication to quality products, services and customer relationships, Woodworking Center is proud of its status among its peers as a premier source for all things related to woodcrafting across the United States. Nowadays more than ever before people rely on Woodworks Central when looking for project ideas and technologies used within the industry such as CNC cutting machines. The shop's dedication producing top products as well as superior customer service has earned them countless positive reviews online which keeps them motivated each day!
The Benefits of Shopping at Woodworking Central
Woodworking Central is an excellent choice for shoppers looking for quality woodworking supplies and tools. Our store offers a wide selection of products at competitive prices, so you can find just what you need without breaking the bank. We also pride ourselves on our top-notch customer service—our knowledgeable and friendly staff are committed to helping you choose the perfect products for your projects. Plus, we have all the tools and accessories you need to get started on any woodworking project, from basic saws and power tools to sanders, chisels, and routers. Shopping at Woodworking Central means peace of mind knowing that you're getting quality supplies at great prices, combined with unbeatable customer service.
High Quality Products from Woodworking Central
Woodworking Central stands out from its competitors in that they only use top-of-the-line materials and techniques. They source the best quality wood, metals, plastics, resins, and other materials available on the market to ensure all items produced are of superior quality. Additionally, they employ the latest technologies and innovative solutions during their manufacturing process to create attractive products that still stand up to wear and tear.
The durable products produced by Woodworking Central provide lasting value for customers due to their craftsmanship and attention to detail. All items are handcrafted with precision, paying special attention even to minute details like invisible joints and finishes. This exacting standard of excellence means customers can expect beautiful results that will last for years without time consuming maintenance or rework needed.
In addition to their quality workmanship, Woodworking Central also offers customization options which allow customers to express themselves when ordering any item from their catalog of furniture and accessories. People can choose the type of wood used, the color of finish applied, or even request personalized decorations and engravings on any piece they order. These customization options give people access to products that fit nicely into a home's decor while still reflecting each customer's individual sense of style.
Expert Advice from Woodworking Central
Woodworking Central provides expert advice to help customers create beautiful and lasting works of art. The knowledgeable staff can offer in-depth instruction on a wide variety of topics, such as choosing the right tools, setting up a proper work space, selecting the correct type of wood and many more.
With this knowledge customers can improve their overall woodworking skills and achieve greater success with their latest projects. Examples include guiding a novice woodworker in the basics of joinery, or providing an advanced woodworker with tips for choosing higher grade hardwoods for complex wooden builds.
In addition to providing advice and guidance, Woodworking Central also offers high-quality tools and materials that are required for any project. Customers can find all kinds of products including routers, saws blades, sanders, stainings oil, glues and other supplies needed to complete their projects. With this extensive selection it's easy to find what you need at competitive prices.
Wide Range of Services from Woodworking Central
Woodworking Central offers an extensive range of services for individuals and businesses alike. Whether it's a one-off custom project or an ongoing design and build commitment, Woodworking Central has the capacity to take on any size job. Every client is provided with detailed drawings and instructions before the project starts so that everyone can have a full understanding of what is involved in the work being undertaken.
The company also provides instructional guides to help customers complete their own woodworking projects, as well as tutorials on how to use their state-of-the-art tools. Furthermore, Woodworking Central has an experienced team that are both knowledgeable and proficient at constructing pieces from various materials. In addition, clients can access free product reviews for furniture selection that will allow them to make informed decisions about what products best suit their requirements.
Moreover, the company takes pride in completion efficiency—careful planning before starting a project ensures that it is completed on time and within budget. This includes regular communication with clients so they always know when each phase of their custom job is due to be completed by Woodworking Central's expert craftsmen.
Customer Satisfaction from Woodworking Central
Woodworking Central is well-known for providing its customers with the highest quality customer service and satisfaction. They strive to ensure that each and every customer feels welcomed and taken care of, regardless of their level of experience in woodworking. Not only do they provide a wide range of products, from beginner to professional levels, but they also offer custom design services tailored to individual projects.
Customer feedback has been overwhelmingly positive after engaging with Woodworking Central's services. Customers have praised the staff for their friendly attitudes and willingness to answer any questions or provide useful advice when needed. Others have cited the high-quality products offered at affordable prices as unbeatable value for money. One thing that almost all customers agree on is that Woodworking Central stands out from their competitors courtesy of the friendly customer service provided by knowledgeable staff.
Regardless of what you are looking for in terms of woodworking supplies, you can be sure to find something suitable at Woodworking Central that fits your requirements perfectly. Taking into account their commitment to customer satisfaction, there are numerous reasons why one may choose this company over other less reliable alternatives – which should be more than enough motivation for prospective customers when considering where to purchase their future needs!
Conclusion
This post has highlighted the value of Woodworking Central, a one-stop shop for all your woodworking needs. From their large selection of sustainably sourced hardwood lumber to their high-quality tools and hardware, they provide customers with everything a woodworker needs. Customer reviews have been overwhelmingly positive, citing great customer service and helpful product guidance. We invite you to join the thousands of woodworkers who are taking advantage of the unbeatable prices, quality materials, and excellent customer service offered by Woodworking Central. Shop today and experience the difference!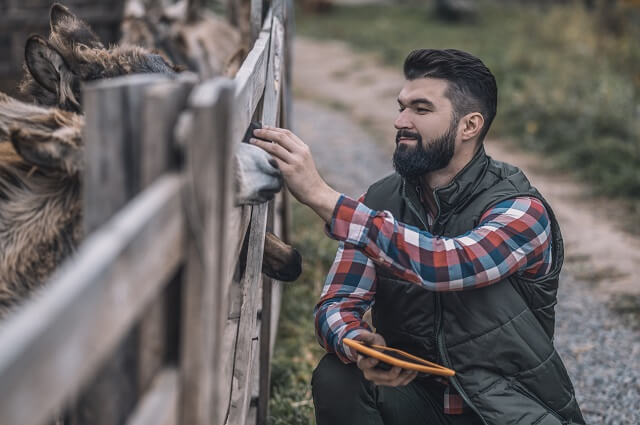 Hi everyone! I'm a woodworker and blogger, and this is my woodworking blog. In my blog, I share tips and tricks for woodworkers of all skill levels, as well as project ideas that you can try yourself.