Image/Video Gallery
Osprey Custom Woodworking has been crafting high quality woodwork since 1984. Our image/video gallery highlights the artistry, craftsmanship, and attention to detail that goes into creating one-of-a-kind custom pieces for our customers. You'll follow us through the entire process – from concept and design, to fabrication and installation. See our master woodworkers turning raw materials into incredible works of art. Watch as we assemble pieces with skill and precision while bringing every element together in perfect harmony. Experience the results firsthand as we showcase completed projects of exquisite beauty that will last a lifetime and beyond. Come explore how a passion for craft can become a legacy of success with Osprey Custom Woodworking!
Events/Fairs
Osprey Custom Woodworking is proud to announce its participation in a number of upcoming events and fairs. We will be participating in the Regional Arts and Craft Show at the Kingsley Event Center on May 15th and 16th where you can browse our handcrafted furniture, artwork and accessories. On June 5th and 6th, we will be attending the Northwood Local Makers Market – the perfect opportunity to shop local handmade products from regional makers. Additionally, Osprey Custom Woodworking will be represented at the Village Fair on July 3rd through 4th. This is your chance to see us in action as there will be daily demonstrations taking place as well as workshops that you can enroll in. Finally, make sure to stop by our booth at the Downtown Pop-Up Market on August 14th for unique woodwork items not found anywhere else.
Q&A Section
Q: What kinds of woodworking projects do you specialize in?
A: We specialize in custom pieces such as built-ins, tables, chairs, and unique art pieces made from wood. We also design and create furniture for both residential and commercial applications. Our team is able to work with clients to develop one-of-a-kind projects based on the individual wants, needs, and aesthetics of the client.
Q: What is your process like when designing custom pieces?
A: Our custom design process begins with an initial consultation where we will discuss the client's vision, discuss their budget and timeline considerations, find out what type of features they would like included, review colors and finishes they may be interested in, and acquire any additional dimensions. Then our team will get to work creating a 3D mockup design that best fits the individual requirements of the client. Finally a detailed estimate will be provided along with finalized artwork files which depict the efforts that our team has undertaken to ensure the highest quality product for our clients.
Promotions/Coupons
Osprey Custom Woodworking is proud to offer discounts on our services and products. We have a wide variety of options for each project, so you can always find the perfect item to suit your needs. Right now we are offering 10% off any custom-made piece when you order it from Osprey. If you want something more unique, we also have special offers available for packages combining several items together. With these savings, you can get the same quality work that you'd expect from us, but at an even more affordable option! Don't forget to ask about our other promotions by contacting us directly or checking out our website for more information. And don't forget to use coupon code "OSPREY_WOODWORKING" when submitting orders online – save even more on your purchases today!
Links
Internal links: Osprey Custom Woodworking manufactures high-quality, custom furniture for the home, office, vacation home or cabin. Our website showcases some of our best work and offers a detailed list of the services we provide. Visit https://ospreycustomwoodworking.com/our-furniture/ to learn more about our furniture styles and https://ospreycustomwoodworking.com/services/ to explore our broad range of services that includes everything from custom design and fabrication to finish work and installation.
External links: For additional customer testimonials, product reviews, and portfolio examples of projects by Osprey Custom Woodworking, visit our Houzz page at https://www.houzz.com/professionals/osprey-custom-woodworking-pfvwus-pf~1076580448 or view photos of past projects on our Facebook page at https://www.facebook.com/OspreyCustomWoodworking/. For inquiries and other general questions, give us a call at 1-(240)-357-3662 or fill out an online form at https://ospreycustomwoodworking.com/contact/.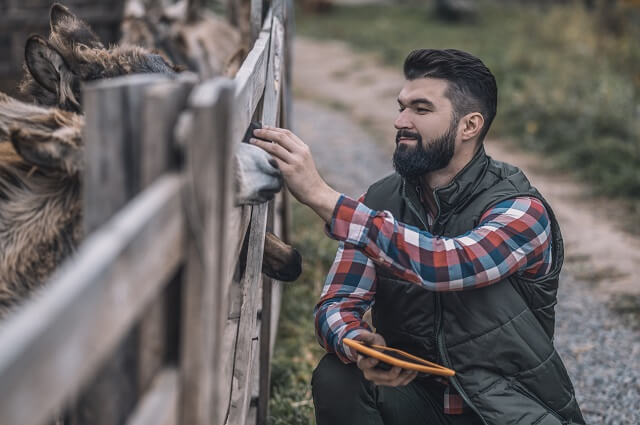 Hi everyone! I'm a woodworker and blogger, and this is my woodworking blog. In my blog, I share tips and tricks for woodworkers of all skill levels, as well as project ideas that you can try yourself.