Introduction to Pine Ridge Woodworking
Pine Ridge Woodworking is a family-owned business that has been operating since 1999. The business was founded by two brothers, Bob and Richard, who had a shared passion for woodworking. From the start, they wanted to create truly unique pieces of furniture and carpentry work that would stand out from the crowd. They also wanted to create pieces that would be both useful and eye-catching.
The two brothers have been running Pine Ridge Woodworking with pride ever since it first opened and continue to use their experience and craftsmanship to produce one-of-a-kind wooden pieces. Over the years, their commitment to creating beautiful furnishings has only grown stronger as technology accelerates and new techniques come into play. They find the challenge of keeping up with what's trending in design inspiring, all while staying true to tried-and-true methods for producing timeless pieces of art.
At Pine Ridge Woodworking, quality control is always kept at the highest priority — from attention to detail during every step of production, all the way through final installation or delivery. All of their products are meant to last throughout many generations, so they strive hard never to cut corners when it comes to their materials or craftsmanship.
The famed woodworkers believe strongly in providing top-notch customer service; they want the people who buy their creations not just satisfied but dazzled by what they receive. That's why all their products come with a guarantee that extends long after purchase: if something ever goes wrong with an item purchased from them, they will happily repair or replace it without quibble so customers can rest easy knowing that any piece purchased from Pine Ridge Woodworking will remain in good condition for many years to come.
Handcrafted Beauty
Pine Ridge Woodworking is a local custom woodworking business that is known for creating beautiful pieces made of natural, high-quality materials. The company specializes in building everything from intricate and unique furniture to more simple projects such as cutting boards, shelves, and other small home accessories. With their attention to detail and focus on preserving the natural beauty of the wood, each piece is truly handcrafted with care from start to finish. Pine Ridge often caters to special request projects such as custom cabinetry and heirloom pieces, though they will also tackle smaller orders from smaller projects like signs or bird houses. Each item is made with love and joy so that it can be enjoyed for generations, making them ideal for family keepsakes and unique gifts.
Passion and Expertise
Pine Ridge Woodworking is a small family-owned business devoted to creating one-of-a-kind handcrafted furniture pieces. The company's mission is to demonstrate the care and attention to detail that they put into every furniture piece they create.
Every piece of wood in their collections is carefully selected from the finest woods available, then milled according to exact specifications. The craftsmen at Pine Ridge Woodworking use traditional hand-tooling techniques along with modern machinery, allowing them to produce superior furniture that has timeless beauty and durability. No short cuts or compromises are made in the production process, ensuring each product is painstakingly finished by a qualified artisan.
With an eye for detail and passion for woodworking, the skilled artisans at Pine Ridge Woodworking strive to exceed customers' expectations. Their commitment to excellence means that all pieces they make will be stylish, sturdy and built with longevity in mind. Every time you acquire a piece of fine pine furniture from them you can be sure it will last for generations. The beautiful finish on any piece of their workmanship speaks volumes about their commitment to bringing out the best in every piece they work on.
Pine Ridge Woodworking invests considerable time and effort into researching different techniques used in woodworking throughout history in order to find ways of improving their craftsmanship and designs. They are passionate about staying ahead of trends while maintaining respect for storied traditions from around the world when it comes to woodworking techniques. They carefully source antique hardware as well as reclaimed pieces of lumber which they repurpose into new creations, giving old woods new life while preserving some of their original imperfections which add character and charm to each unique item made by Pine Ridge Woodworking.
Commitment to Sustainability
At Pine Ridge Woodworking, sustainability is of paramount importance. We are committed to making sure that all of our products are created using responsible practices, materials, and processes. To achieve this goal, we use wood sourced from responsibly managed forests and do our best to minimize waste by utilizing sawdust and scrap lumber as fuel in production. Additionally, we strive to implement green energy practices wherever possible so that energy generated by solar panels can be put towards the production process instead of relying on traditional methods. In addition to these eco-friendly measures, we also make sure all our finishes are certified safe for the environment by choosing only VOC-free stains and sealants. Lastly, we recognize the importance of recyclability when it comes to designing furniture and make sure all components used can be taken apart for easy reuse or repair. By combining responsible sourcing with green practices throughout our operation, we are proud to offer sustainable furniture that is both beautiful as well as functional.
Exceptional Quality and Unparalleled Customer Service
Pine Ridge Woodworking offers the highest level of customized wood products. Our dedicated team of craftsmen specialize in creating custom designs to meet the exact specifications of our customers. We always ensure that our products are of top quality by performing rigorous product testing before shipment. By listening closely to customer feedback and going above and beyond to meet their needs, we have established a strong reputation in the industry for exceptional craftsmanship and unparalleled customer service.
At Pine Ridge, we understand that when people come to us, they are not just looking for a high-quality product; they also want a one-of-a-kind experience. That's why we strive to build relationships with each client based on trust and transparency. Our knowledgeable staff will take the time to answer all questions and address any concerns you may have about your custom order. Not only can we provide you with information about our process, materials, and pricing, but also help guide you through every stage of the project from planning to finished product. Moreover, because all of our products are handmade with precision by experienced craftspeople in America's Heartland, you can rest assured knowing that your individualized item will be of superior quality that is built to last.
With over 40 years in the business, customer satisfaction is our main priority at Pine Ridge Woodworking. Whether it's building handcrafted furniture pieces or designing signature wood cabinsets for homes or businesses, each job is treated with dedication and artistry so that each customer receives exactly what they imagined for their space or project.
Special Design Services
Pine Ridge Woodworking offers custom design services to help clients create the perfect look for their space. Whether you're a homeowner, a business owner, or someone looking to upgrade their home or office space, they have skilled professionals that can work with your vision and goals in mind. They specialize in creating hand-made custom furniture, cabinetry, and millwork that perfectly reflect the style and character of any room. Their craftsmen are experts at combining both traditional and modern designs to create unique pieces that suit any taste. They also provide valuable advice on finishing touches, such as lighting fixtures, hardware choices and stain color options. They even offer full installation services for all their projects so that you can be sure your unique project is installed properly and to the highest standard. Pine Ridge Woodworking is committed to helping their clients create the perfect space with careful attention to detail and premium quality workmanship.
Behind the Scenes
Pine Ridge Woodworking has been crafting exquisite pieces of furniture for almost four decades. Their expertise in delivering custom-made, quality pieces of furniture to delighted customers is unrivalled. So what are the secrets behind their craftsmanship?
The Pine Ridge Woodworking team is made up of highly trained professionals who combine traditional handcrafting techniques with modern technology and tools to perform their craft. Before any piece is constructed, the first step is either drawing up the plan or sourcing the materials. The team clearly understands that utilizing the best tools available requires careful selection and quality control throughout each stage of production.
Once they have sourced and inspected the wood, they begin to shape it into a desired design using specialty power saws and routers as well as hand saws and chisels. This allows them to produce more intricate details than can be achieved by machines alone. Then advanced machinery like sanders, lathes and joinery presses allow them to go a step further in getting a perfect finish for each piece. Expert craftsmen take time to delicately hone each piece until it is smooth on both edges and surfaces so that every product looks professional and exquisite even from close range.
Final touches like protective finishes, such as stains or lacquers, are then applied to help ensure that your furniture will withstand wear and tear over many years' worth of use. To make sure these coatings last, Bay Area experts at Pine Ridge apply multiple layers with an airbrush before each item leaves their workshop ensuring maximum protection against discoloration or deformation over time. Finally, all products must pass quality control inspections prior being delivered to customers so that only products which meet stringent standards get shipped out.
It's clear that Pine Ridge Woodworking puts great effort into creating stunning pieces of furniture which can be enjoyed by generations to come! Through innovation, expertise, precision and hard work their dedication sets them aside from other establishments claiming "unique" one-of-a-kind designs yet failing to deliver a product equal to their claims.. Thanks to their dedication in providing excellent quality service backed by extensive knowledge about woods used in crafting furniture along with reliable delivery methods, you can feel confident when ordering from them knowing you will receive classic beautiful heirloom pieces which have been carefully crafted with meticulous attention from beginning till end.
Summary and Call to Action
Pine Ridge Woodworking offers the highest quality woodworking services available. With years of experience in handcrafting and creating custom designs, our master craftsmen can produce beautiful, one-of-a-kind pieces for any project! Whether you're in need of a custom piece for an upcoming event or just want a unique touch to your home décor, Pine Ridge Woodworking has the perfect solution. We specialize in producing high-level furniture and cabinetry designs, along with intricate architectural components such as doors and windows. Our attention to detail and dedication to customer satisfaction make us the ideal choice for all your woodworking needs. Take advantage of our exceptional workmanship by visiting our website today for more information on how we can best serve you!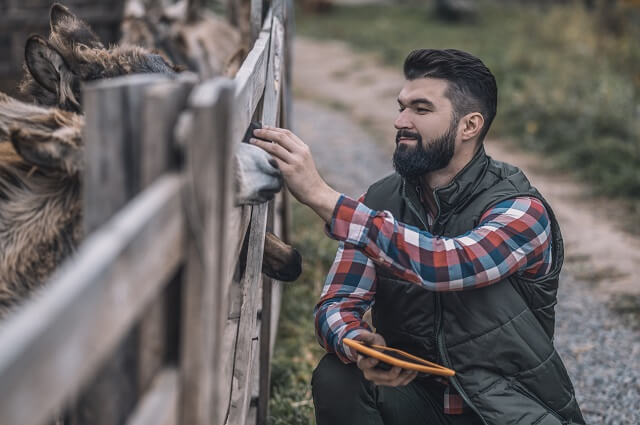 Hi everyone! I'm a woodworker and blogger, and this is my woodworking blog. In my blog, I share tips and tricks for woodworkers of all skill levels, as well as project ideas that you can try yourself.