Introduction
It's always hard to decide on the perfect gift, especially when you have a limited amount of time. Quick woodworking gifts offer a great solution for anyone who needs to give an impressive present in a short amount of time. Whether it's for a birthday, anniversary, or just because, woodworking gifts make great presents.
Woodworking gifts are often thoughtful and personalized. With some imagination and some craftsmanship, you can create your own unique presents that no one else will have. These handmade items can be tailored to fit the recipient's personality and interests perfectly. Woodworking projects can range from simple to complex, depending on your experience level. Even if your skills are basic, many awesome gifts can be quickly constructed from readily available materials.
Creating wooden items is also cost-effective; compared with buying pre-made products at higher prices, making something yourself may save you money in the long run. Woodworking creates a sense of pride and accomplishment; since you made the item yourself, it has special sentimentality attached to it that won't be found with store bought items. Learning how to make quick wooden gifts doesn't necessarily require previous woodworking knowledge; novice crafters can find tried and true tutorials online that make it easy to pick up the basics while working on their project. Finally, not only are quick woodworking projects fun to make but they also bring joy and appreciation to the people who receive them!
Benefits of Woodworking Gifts
Woodworking gifts are always a great option for any occasion. Whether you are giving a handmade item as a birthday present or just want to show someone you care, woodworking gifts can leave anyone feeling special and appreciated. Not only do they look great but these gifts come with many benefits that can often be overlooked:
1. Durability – Because wood is such a strong material, it makes for an incredibly durable gift that will last a long time. Woodworking projects are often made by hand which requires precision and intricate detail that adds to their strength and durability.
2. Quality – Wooden items made from quality lumber not only look beautiful, but also have lasting appeal that you don't get from mass-produced items. They're unique and no two items are the same, making for high quality woodworking gifts that stand out from the crowd.
3. Eco-Friendly – Unlike other materials used to make gifts, wood is sustainable and environmentally friendly if it comes from a reputable source. Wood is compostable at the end of its life which reduces the environmental impact of producing these lovely wooden pieces.
4. Cost Effective – With so many options available for woodworking projects, there's something suitable for all budgets. Many of these handmade items also provide much better value due to their quality construction and artists signature detail – making them far superior than machine-made purchases at the same price point!
Different Types of Woodworking Gifts
Quick woodworking gifts can make memorable and thoughtful gifts for any occasion or event. They can range from simple to complex pieces depending on the skill level of the woodworker. Popular woodworking items include wall hangings, furniture pieces, box constructions, cabinets, shelves and other decorative objects. Other more difficult projects could include musical instruments such as guitars or tools like lathes and drill presses. Woodworkers with a more advanced skill set can even custom create items to order from high-end exotic woods like ebony, rosewood or teak. These are great options for those looking for something special and unique. Additionally, wooden jewelry boxes make excellent additions to any home décor but are also a practical gift for birthdays or anniversaries. Personalized welcome signs made of wood are popular for a housewarming account gifting as well. For the DIYer who loves creating handmade items, wood-burning kits are perfect options that will provide hours of fun while creating stunning works of art in their own home!
Finding Quality Supplies for Quick Woodworking Gifts
When searching for quality supplies to make quick woodworking gifts, it is important to research different materials and tools available. Make sure they are of a high-grade quality as this will ensure your gift lasts through years of use. You should look for materials that are easy to install and use, because this can save time when creating quick woodworking projects. Consider items such as woods, paints, stains and other finishes. Also pay attention to the tools you choose for certain projects. When shopping for tools, read reviews from experts or woodworkers who have already used them in their projects. Paying attention to these details can help you create excellent woodworking gifts that last a long time.
Easy Woodworking Gift Projects for Beginners
Quick woodworking gifts can be easy to make and surprisingly thoughtful. Even if you're a beginner, there are plenty of beginner-friendly projects that require minimal tools and time. As an example, you could make a simple jewelry box with scraps of old wood such as mahogany or maple. With just a few basic hand tools and some sandpaper, you can create an attractive and useful gift. You can even paint it with decorative accents like inlay designs or geometric patterns to give it extra character. Another great idea is to create personalized picture frames out of different kinds of woods and pair them with unique artwork the recipient will love. These quick woodworking gifts will add warmth and charm that your friends or family members won't forget!
Factors to Consider When Crafting Quick Woodworking Gifts
When crafting quick woodworking gifts, there are several factors to consider. First and foremost is the intended recipient. It's important to try and think of a project that suits their interests, personality, and lifestyle. This can help create a more meaningful gift. Secondly, it's important to think about how long the project will take. Woodworking projects can take time; some may only require a few hours while others might need days or weeks to complete.
Thirdly, it's essential to have the necessary tools and materials for the project on hand. Researching what may be required beforehand can save time in the long-run as you narrow down possibilities for the type of gift you can create. Fourth, practicing proper safety precautions during any woodworking project is essential for protecting yourself and those around you from harm's way. Also, ensure that whatever project you decide upon fits in with all applicable safety rules and regulations of your local area. Finally, it's important to budget adequately so you don't end up spending too much money on supplies or tools when making quick woodworking gifts. By properly researching beforehand you can make sure that these costs stay within an affordable range without sacrificing quality
Decorating & Finishing of Quick Woodworking Gifts
Decorating and finishing quick woodworking gifts can be done just as easily as making them. Once the project has been completed, you may choose to add a few extra touches that will personalize your gift and make it more special. Decorative stripes, fleur de lis patterns, or stenciled designs can easily be created using a variety of methods, such as painting, staining, waxing, or even linseed oil. Additionally, you may choose to attach engraved brass or silver plates that add a touch of class to any gift. Other decorative embellishments like carvings or woodturning can also really make any woodworking item stand out. If you decide that the simple finish is enough for your piece and want something more subtle, then you may choose to add a few coats of paint or use protective lacquer to enhance the look of the item.
Unique, Personalized Quick Woodworking Gifts
For those who love to work with their hands and create beautiful pieces of art, quick woodworking gifts can make the perfect present. Not only does it show thought and consideration but it also proves that you took the time to make something special for someone you care about. If you have some basic tools and easy-to-find materials, there are numerous projects you can complete in very little time. Some great ideas include a personalized cutting board with engraving made out of hardwood, a wooden shelving system or even a jewelry box. With a few hours of attention, you may also be able to craft a fishing lure set or one-of-a-kind rocking chair. When presenting your woodworking gifts, make sure to include the story behind how it was made so that your recipient knows just how much effort went into making their unique gift!
Benefits of Quick Woodworking Gifts for Both Sender and Receiver
Both the sender and the receiver of quick woodworking gifts can benefit from such a thoughtful present. For the sender, it is a chance to show their special someone how much they care. They can create something unique that shows their love and appreciation for the recipient by using their own skills and talents. The receiver will appreciate a handmade item that carries a personal touch and signifies effort that has gone in to its production. It also serves as a meaningful keepsake or memento they can cherish forever. Quick woodworking gifts are expressive, personal, and meaningful —perfect for showing someone special how much you care about them.
Summary
Quick woodworking gifts are great ideas for special occasions as they offer a unique, personal touch that cannot be replicated. Working with wood is one of the oldest and most traditional forms of crafting, and making something by hand that others can cherish gives a sense of pride and accomplishment. Woodworking projects can be quick to create but still look beautiful and professional, making them perfect presents for holidays or birthdays. Quick woodworking gifts can include personalized ornaments, picture frames, decorative boxes, cup coasters, jewelry holders, pens and pencil boxes – the possibilities are endless! With careful planning and creative thinking, anyone can make a unique and heartfelt gift that will be cherished forever.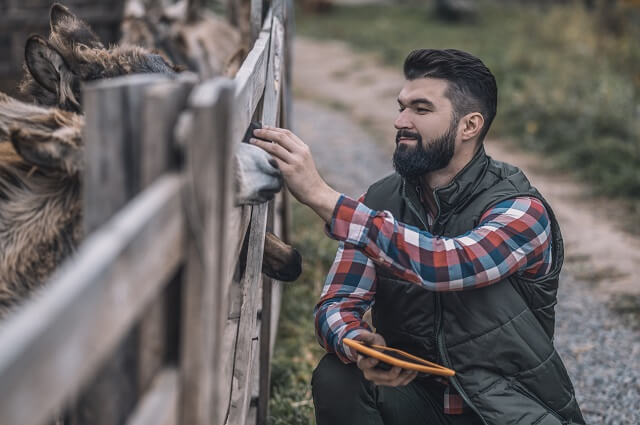 Hi everyone! I'm a woodworker and blogger, and this is my woodworking blog. In my blog, I share tips and tricks for woodworkers of all skill levels, as well as project ideas that you can try yourself.