Introduction to Sac Woodworking Machinery
Sac Woodworking Machinery is a family-owned business with a longstanding tradition of excellence in providing the industry's finest woodworking machinery, supplies and systems. Founded as an engineering and carpentry workshop in 1974, Sac Woodworking has grown over the last 40 years to become one of the leading manufacturers of quality woodworking machines around the world.
The company has continually invested in developing both traditional and new technologies to provide innovative solutions that help customers increase productivity, improve resource efficiency and create unique results. From traditional jointers and planers to sophisticated robotics and CNC systems, Sac Woodworking strives to offer its customers reliable performance, quality workmanship, creative flexibility, responsive service and long-lasting value.
Sac Woodworking maintains close relationships with a variety of clients from professional cabinetmakers to hobbyists. With customer feedback being at the forefront of everything they do, they are constantly innovating their products by introducing new features such as enhanced hydraulic structures on shapers and height-adjustable feed tables for band saws " enabling them to produce superior results every time. From single machines to large production lines " customers always appreciate how their woodworking experience is improved with Sac woodworking systems.
In addition to machine sales, Sac Woodworking also provides installation services along with technical support should any issues arise while setting up or operating the machines. Customers can also benefit from numerous training programs designed to make sure they know exactly how each machine works before attempting any project work themselves.
Benefits of Owning Sac Woodworking Machinery
Improved Accuracy: Sac woodworking machinery provides users with precision cutting capabilities. The quality and accuracy of the cuts are enhanced due to its advanced computer numerical control (CNC) technology which allows for improved accuracy. By utilizing this system, users can cut multiple surfaces at once while still maintaining the desired precision and accuracy.
User-Friendliness: Sac woodworking machinery has user-friendly interfaces which allow for easy operation by all skill levels. Its intuitive design makes it simple to use and understand, even for beginning woodworkers. It also features multiple safety mechanisms that help prevent accidents and other potential injuries during operation.
Cost Savings: Sac woodworking machinery is one of the most cost-effective choices when it comes to buying industrial grade tools.The CNC technology helps save time, effort and material costs because of its ability to produce perfect pieces without any wastage. In addition, high quality components used in the machinery ensure better performance over a longer period of time resulting in less maintenance costs over time.
Durability: The exterior structure of Sac woodworking machinery consists of heavy gauge steel ensuring a durable look and feel which can withstand multiple uses in various conditions and environments over a long period of time. In addition, its internal moving parts are made from high strength materials making them more resistant to wear and tear than most traditional machines on the market today.
Testimonials: As testament to its superiority, there are numerous positive customer reviews that describe howusing Sac woodworking machineryhas helped them improve their work quickly and efficiently with improved accuracy, user-friendliness and overall cost savings versus other brands on the market today. These reviews speak for themselves as customers have experienced firsthandthe wonders that using Sac Woodworking Machinery has brought about in their businesses.
Popular Sac Woodworking Machines
1. Sac SF-5200 RBS: The Sac SF-5200 RBS is a robust and reliable router machine, featuring an upgraded 4HP motor that can reach speeds up to 22,000 RPMs. This makes it ideal for working on the toughest of materials with superb accuracy. An adjustable dust hood allows for mess-free work, while two integrated clamps provide a stable platform for precise operation. Unique to the Sac model are two independent fence systems which allow users to adjust from 0 – 45 degrees depending on the project's needs.
2. Sac SAWS-6000 Sliding Table Saw: The Sac SAWS-6000 is widely considered one of the top sliding table saws designed for professional carpentry work. Its high performance 4HP engine powers the main functions including its 3 roller system, which helps to ensure optimal cutting angles with superb accuracy, while its 30″ long aluminum table provides extra support and stability whilst cutting large panels with ease. A unique Tersa mechanical locking system also ensures precision and user safety when working with this machine.
3. Sac TRIBUTE 2 Drilling Machine: With its simple setup design, the TRIBUTE 2 is an easy to use high quality drilling machine at a reasonable price point compared to similar models made by other companies such as Bosch and Panasonic. It features ten spindle positions at 5 degrees increments that penetrate up to 25mm deep into any material and two horizontal chuck supports for further support and stability during operations. Additionally this model comes with convenient digital display unit providing accurate readings of drilling depths and drill bit rotation speed making your operations more efficient than ever before!
4. Sac Rodak Double Dovetailer: This double dovetailer allows you to create perfect jointed material assemblies in no time! It is specifically designed to be both compact yet powerful enough for your everyday production needs either in shop or on site works regardless of material type (woods or metals). Two different motors combine forces at 5500 ppm allowing users (including new ones) alike to shape intricate forms in almost no time. With up ten separate settings for adjusting dovetail angles you're sure to get it right every single time!
5. Sac Elegance ECM Shaping Machine: For furniture manufacturing needs nothing beats a well-crafted Elegance ECM shaping machine from industry leader SAC woodworking machinery company! Featuring a powerful 3HP motor with four stages speed range from 1000rpm all the way up 6000rpm this incredibly versatile machine can tackle even the most challenging projects in terms of complexity or material strength requirements such as edging or grooving solid woods without breaking a sweat! Its intuitive ergonomic handgrip offers secure interactions with users even during extended hours of use multiple days per week while auxiliary handles increase over all efficiency throughout job duties!
How to Choose the Right Sac Woodworking Machine
When choosing a Sac woodworking machine, there are several key factors to keep in mind. First and foremost, budget is a major consideration when purchasing a woodworking machine. The machine should fit within the buyer's price range without sacrificing quality or performance. It is important to purchase a machine that will do the work that needs to be done now and for years to come.
The size of the machine should also be taken into account. Depending on the type of project being worked on, different machines are designed for larger or smaller projects. Typically, larger machines such as planers or bandsaws may be more expensive but can offer greater power and flexibility in what they can do.
Another factor to consider when purchasing Sac woodworking machines is the type of work they are capable of doing. Certain models may offer extra features such as tilt capabilities or advanced drilling options that could greatly improve the quality of one's workpiece. Similarly, one must consider their own skill level when making a decision on which machine to choose: some models may require higher levels of skill than others, while other machines may be easier to learn and operate efficiently.
Finally, it is important to consider one's individual needs when it comes to a woodworking device; certain people may find certain models more beneficial due to their specific projects or preferences; for example, those who prefer working with hand tools might find certain models more beneficial than those who prefer higher powered machinery. In general, taking all these factors into consideration and finding an appropriately priced model that meets one's current needs is the best way to ensure satisfactory results from using a Sac woodworking machine.
Common Issues with Sac Woodworking Machines
Sac woodworking machinery, such as planers, jointers, and lathes, are an important part of the woodworking industry. Unfortunately, they can sometimes experience problems and issues due to wear and tear. The most common issues arise from motor-related or belt-related problems, alignment issues or clogging.
When troubleshooting the issue with a Sac woodworking machine, first check that all power cords and blades are securely in place. If they appear to be okay, inspect any belts or pulleys for signs of wear and tear such as fraying or loose screws or bolts. If necessary, lubricate moving parts according to the manufacturer's instructions. Finally, use a level and a ruler to check for proper alignment on each axis " any misalignment may explain the problem with your Sac woodworking machine.
If these solutions do not solve your problem, you may wish to seek out customer support services offered by Sac woodworking machinery companies. Often these services will offer step-by-step videos on how to troubleshoot various problems associated with various make/model machines. Additionally many places offer phone support lines for more detailed technical help if needed. Taking advantage of these resources will allow customers a better chance of getting their machines back up and running quickly so work can resume without disruption.
Final Thoughts
In conclusion, we find that Sac woodworking machinery is an excellent choice for anyone looking for high-quality equipment. It has a wide range of machines including routers, jointers, shapers and planers " making it simple to find something that suits all needs. Sac also offers excellent customer service and reliable performance from its machines.
For those readers interested in learning more about Sac woodworking machinery, take advantage of the special offer here: [INSERT OFFER HERE]. Customers who purchase a new machine after reading this post will receive [INSERT DISCOUNT OR OTHER PERKS HERE].
Don't hesitate on investing in the top of the line machinery you need. Sac's Woodworking Machinery offers unbeatable quality at unbeatable prices!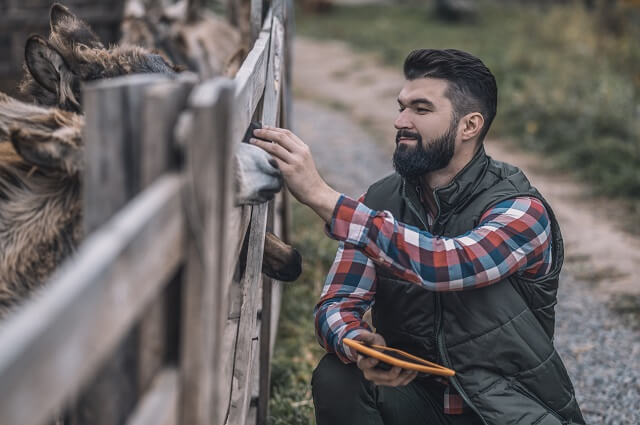 Hi everyone! I'm a woodworker and blogger, and this is my woodworking blog. In my blog, I share tips and tricks for woodworkers of all skill levels, as well as project ideas that you can try yourself.