Introduction
For centuries, Slovenia has been renowned for its fine woodworking and craftsmanship. This rich artistic heritage is evident in the wooden churches, bridges, and various other buildings that are part of the country's architectural landscape. But it also extends to furniture and other small pieces of decorative art crafted by expert Slovenian woodworkers. From finely detailed coffins and ornate chests to chairs and tables adorned with intricate engravings and carvings, the quality of Slovenian woodwork is undeniable. The skills of Slovenian woodworkers have been celebrated for generations, greatly appreciated both in Slovenia and beyond its borders.
Today, despite the high demand for Slovenian wooden products, there are relatively few master craftsmen who are capable of producing works of such superior quality. These highly skilled individuals must acquire their knowledge from a combination of formal education and apprenticeships from experienced craftsmen before they can become true masters themselves. Many learned their trade through a traditional school specializing in woodworking techniques or studying under prominent figures in the industry.
Those who manage to become certified as Master Woodworkers tend to specialize in certain types of objects like musical instruments or clocks; however, they can often do general repairs with ease as well due their comprehensive understanding of all aspects of the craft. They are also some of the few remaining artisans who possess an intimate knowledge of indigenous hardwoods native to Slovenia"a familiarity shared with few others. It is this great respect for tradition that continues to shape the craftsmanship seen by current generations today"maintaining an essential link between past artistic achievements while still creating new branches on Slovenia's traditional family tree of woodworking excellence.
History of Woodworking in Slovenia
Slovenia has a rich history of woodworking, stretching back hundreds of years. Many different traditional techniques have been used in the past by local craftsman, with methods still being used today by the descendants of these master woodworkers.
One such technique is the art of carving and whittling, which requires skill and time to create intricate designs on pieces of wood with small tools. This technique has been used to make items such as furniture, doors, frames and figurines as far back in Slovenian history as can be remembered. Traditionalists also believe it brings out the true beauty in wood, allowing individual grains and features to be seen clearly.
Many of Slovenia's master woodworkers continue to pass down their skills and traditions through apprenticeships, while a new generation learn modern technology like CNC machines to cut and shape materials faster than ever before.
This blend between old methods and contemporary tools has lead to some incredible works created within Slovenia over the last few decades. In particular, fine furniture making has boomed out into Europe with many awards for unique designs being given each year. So if you're looking for custom hand crafted wooden goods from any region including Lithuania, then look no further than Slovenia! Not only do they excel in craftsmanship but also take great pride in providing stunning pieces that will become heirlooms for generations to come.
Tools of the Trade
The art of woodworking is an essential part of Slovenian culture. Woodworkers, or "bun" (pronounced boon), have been crafting with wood for centuries. has a long and special history in Slovenia. From cabinets to furniture, doors to windows, wooden structures play an important role in both traditional and modern Slovenian households.
For centuries, woodworkers were artisan craftsmen who used relatively simple tools and techniques such as chisels, saws, hand planes and adzes to build their works of art. With the advent of more powerful machinery such as electric saws, routers and sanders these processes are now much easier and faster for the bun to accomplish. The use of traditional tools like rasps combined with the introduction of new technologies allow buns to create unique pieces using both old and new materials.
Today's Slovenian woodworking industry uses a variety of new materials like plastics, resins, steel alloys and composites which weren't available before. New manufacturing processes have also greatly increased production efficiency while advancing designs that not only look aesthetically pleasing but often have improved durability as well. The old tradition of using hand-planed wooden planks has been replaced by complex computer-aided design (CAD) constructions that require few hand tools if any at all to complete a project successfully. Electric sanders enable the bun to seamlessly transition from rough material into smooth finished pieces fit for everyday use in homes or offices . Different kinds of joinery fastenings are now possible with the help of hot glue guns and pneumatic nailers being widely utilized in production, allowing for secure structures even without any visible internal fixings .
Crafting With Care
The Slovenian woodworking legacy has been ever-present for centuries, passed down through generations. Slovenian woodworkers are proud of their craft and take great care to adhere to traditional techniques that have been perfected over the years. These techniques are visible in the intricate, precise cuts and carvings of both basswood, the national wood of Slovenia, as well as ash and cherry woods.
Woodworking is still widely practiced in Slovenia today and can be seen in everything from decorative boxes to intricate furniture. Traditional carpentry practices such as mortise and tenon joinery along with pegging are also still expected, applied to cabinetry, furniture and decoration pieces alike. These techniques allow for reliable constructions that last over time. Carved ornaments can also be found throughout mountainous regions of Slovenia, carved into wooden homes, churches and city gates alike. Using unique skills that were practiced by the Illyrian people long before modern times, many of these carved decorations can still be found today on older buildings throughout Slovenia's cities and villages.
Slovenian woodworkers continue to pass on traditional techniques between masters and apprentices using experience gained primarily from practical learning rather than written literature – something which serves to further protect these age-old practices despite a changing world around them. This unwavering dedication to maintaining quality workmanship has ensured a strong presence in the artistry space for generations " ensuring future generations have the opportunity to appreciate this impressive form of artistry for years to come. With great respect for the materials used in crafting these pieces coupled with knowledge spanning generations, Slovenian woodworkers demonstrate a true mastery of woodworking that is like no other.
Meet the Masters
Slovenia is known for its traditional woodworking, and over the centuries, many talented craftsmen have made their name in this craft. Most of them build furniture, display cabinets, and other home décor pieces. Although the times change and new trends come along, Slovenia's woodworkers still remain firmly rooted in their old-fashioned methods.
Today some of these renowned woodworkers include Joseph Petrovič who specializes in creating intricate designs with marquetry; Marko Adamič who has been making children's design furniture since 1840; Janez Lesjak who carves exquisite wooden sculptures with relief patterns; and Sergej Homar whose works capture the beauty of time-honored craftsmanship.
These popular artisans have been featured in many international journals, exhibitions, conventions and workshops. Their work can be found across museums, galleries and houses in Slovenia as well as abroad. A testament to their expertise is that several generations-old family businesses are still going strong today due to the amazing talent within them. Moreover, these makers remain focused on improving the quality of Slovenian woodworking by inspiring future generations to continue this tradition of excellence into the modern age.
Woodworking Clubs
Slovenian woodworking clubs are a great way for craftspeople to connect and come together in appreciation of woodworking. These clubs provide an opportunity to learn from each other, share tips and stories, watch demonstrations, and meet with other colleagues. The shared knowledge among members can be beneficial for everyone who attends. With the help of these clubs, Slovenian woodworkers have the opportunity to improve their existing skills or gain new ones. The events organized by these clubs cover various topics such as developing hand tools, preparing timber for use, repairing furniture, safety precautions when working with wood and proper methods to achieve desired results. Additionally, there are presentations on preserving materials at home while creating lasting works of art which can be admired by others. By connecting craftsmen in influenceful groups such as this one, the Slovenian talent can be expanded beyond its boundaries and brought into worldwide recognition.
Shopping for Slovenian Woodworking
If you're looking to add a piece of Slovenian woodworking to your home, you must be ready to explore. Traditional carpentry and woodwork have been a part of Slovenian culture and lifestyle for centuries, with the country being home to some incredibly skilled woodworkers. Shopping for a great Slovenian woodworking piece can involve seeking out specialised craft stores and galleries, or custom orderpieces through individual artisans.
You should do in-depth research into shop owners and find out what type of materials they use, as well as payment options. Generally selecting wooden items crafted from trees native to Slovenia is considered more "authentic" when seeking traditional pieces, so this factor should also be taken into account. When searching for particular items such as furniture or unique objects like carvings and sculptures it helps if you know what era or style you would prefer " contemporary work may differ from traditional pieces due to technological advances that have significantly impacted the industry.
Word-of-mouth is always an excellent resource too; ask around friends, family and even tourist offices to seek out shops with good reputations and quality merchandise. Once you have gathered all the necessary information and found potential suppliers, visit these shops personally! It's important to get an idea of the quality first hand; inspect details like the construction techniques used or the accuracy of craftsmanship before placing an order. You can use this information to make comparisons shopping wise, factoring in prices that can be expected depending on size, material and customization levels required for each product purchased.
Best Places to Buy Slovenian Woodworking
If you're looking for woodworking that is uniquely Slovenian, consider a visit to the many wooden furniture stores and craft workshops located throughout the country. From Baraga in the north, to Ljubljana in the south, Slovenia has an array of traditional carpentry shops. While much of these stores focus on producing hand-crafted pieces, there are plenty that feature sophisticated machines and technologies too. You can find custom-made cabinets and furniture made from walnut, cherry or oakwood. Doors, windows and beams with customized fittings can also be ordered here.
Slovenian woodworking has a long and proud history of respect for the environment and sustainability. Sourcing materials responsibly is essential to creating quality finishes to its products. Wood merchants who harvest timber from local forests use natural treatments such as beeswax or vegetable oil which protect the surface of the product without harming the surrounding environment. Carpenters also utilise green roofing materials from recycled plastic bottles or sustainable fibre boards when available. Furthermore, most workshops employ locally-sourced craftsmen so that their products are environmentally friendly too.
When shopping for Slovenian woodwork, consider visiting craft fairs such as those taking place throughout November in Copje near Postojna Cave where some ninety local artisans showcase their wares ranging from kitchen utensils to doors with built-in locks matching specific requests of customers. Also notable is The Wood Art Gallery in Ravne na Koroskem which displays works by internationally renowned carvers and painters as well as exquisite wooden creations like jewellery cases or wicker baskets along with other decorative objects " all crafted entirely out of wood! Moreover, many workshops give you a chance to see the production process up close or even buy tools used for carpentry directly from them!
Wrapping Up
The woodworking tradition of Slovenia is one that has spanned centuries. From the ornate carving techniques used to make furniture, to the practice of boat building that dates back to the 1500s, woodworking is deeply rooted in Slovenian culture and history. This cultural tradition has been kept alive over the years by generations of skilled craftsmen and artisans who have perfected their craft.
From those skilled craftsmen and artisans, have come amazing works of art and functional pieces of furniture. Many Slovenian woodworkers specialize in creating traditional items such as chairs, tables, boxes and bed frames using historic methods handed down from generation to generation. They are masters at using a variety of tools such as saws, chisels, hand planes and other adzes specifically designed for shaping specific details on traditional pieces. Furthermore, these same woodworkers continue to use age-old finishing techniques such as waxing or smoldering to protect the longevity of their work.
Slovenian woodworkers also pride themselves on creating unique masterpieces which often employ techniques typical in Slovenia such as roasting wooden surfaces or "scratch" painting techniques which can take days to complete. In addition to their handcrafted furniture making traditions, Slovenian woodworkers are now venturing into the realm of architecture and design with innovative product lines that still embrace the traditions they grew up learning while incorporating modern technologies into the mix. The end result is truly a symphony between past and present tastefully blended together – upholding centuries old practices while embracing progress and technological advancements at the same time.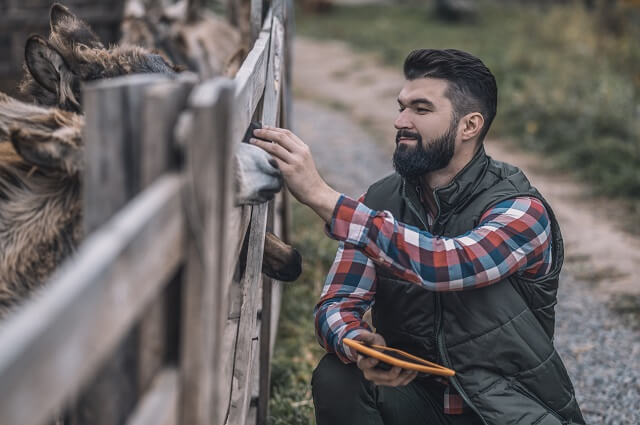 Hi everyone! I'm a woodworker and blogger, and this is my woodworking blog. In my blog, I share tips and tricks for woodworkers of all skill levels, as well as project ideas that you can try yourself.