Overview of Tage Frid's Popularity
Tage Frid (1915-2004) is widely considered to be one of the most influential woodworking teachers and writers of his time. He has written five instructional books and remains one of the most recognizable modern instructors in the field. His most famous books include "Tage Frid Teaches Woodworking," which was published in 1973, and its sequel "More Tage Frid Teaches Woodworking," both of which cover a wide range of topics for beginning and experienced woodworkers.
Throughout his teaching career, Tage Frid found ways to make their classroom approachable by highlighting the basics that are often overlooked by more advanced woodworkers. He emphasized the importance of safety when handling tools, proper sharpening techniques for blades, hand tool techniques as well as machine use. He also touched on how to properly finish a product after it has been assembled"whether it be lacquered or stained"and how to properly care for tools so that they last for many years. His instruction style allowed people from all walks to learn woodworking in an effective way with key points always highlighted throughout their lessons.
Moreover, what sets Tage Frid apart from other leading educators was his ability to adapt to students regardless of their level or skill set when teaching his craft. As a veteran instructor, he knew how to break down complex tasks into basic parts before diving deeper into topics like joinery technique and furniture design theory. This makes his body of work great resources not only for beginner pieces but also those of more intricate levels that are looking create stunning pieces with professional grade results. Many also point out that what separates him from others is his focus on building strong fundamentals before venturing into more intermediate projects such as mortise-and-tenon joints or dovetails; something that benefited many because even seasoned woodworking enthusiasts found themselves utilizing information he provided in order understand more difficult problems such as creating powerful glues bonds or installing door hardware on cabinetry projects
When it comes to contemporary woodworking designs and overall craftsmanship, Tage Frid will continue to stay in a league of his own along with some other names in the field like Darryl Venter and Garrett Hack who highly regard him at being a huge inspiration for them becoming involved in woodworking.
Toolbox Basics
Tage Frid is an instructor of woodworking who has written one of the most essential woodworking books, Toolbox Basics. In this book, he takes readers through a comprehensive guide to the essential equipment needed to be a successful woodworker. He explains not only the basics like saws and chisels but also more advanced tools like thickness planers and plunge routers. He covers tips on safe working environments, proper tool maintenance, and how to achieve maximum accuracy in your work.
The book contains detailed illustrations so readers can learn to identify each tool along with clear instructions on how they can be used effectively in a number of projects. Frid continues by giving advice on selecting the right materials for various projects from plywood and hardwoods to laminates and veneers. Additionally, he discusses topics such as sharpening techniques for different types of blades, cutting techniques for both hand cutting and machine techniques, finishing processes such as staining and lacquering, and joinery methods that connect individual pieces into larger projects. Finally, it covers basic design elements such as symmetry and balance between components, as well as composing strong shapes that are ergonomically pleasing for use.
Overall, Tage Frid's Toolbox Basics is an invaluable resource for anyone interested in becoming a successful woodworker. It provides beginners with an overall knowledge base before transitioning into more specific aspects of carpentry such as furniture making or cabinetry building. For those looking to refine their craftsmanship with woodworking tools, Frid's comprehensive guide offers useful advice on everything from buying new tools to best practices in honing technique excellence.
Tage Frid Teaches Woodworking Course Feature Breakdown
Tage Frid Teaches Woodworking is a comprehensive educational program. It includes visual tutorials, plans, and kits that explain how to safely use a range of tools and techniques in woodworking. Visual tutorials familiarize users with the planning and preparation required for successful projects. Plans are provided to help users measure, cut, join, assemble, and finish their projects with precision. Kits provide predetermined materials needed for specific projects such as bowls, bookcases, and furniture pieces. In addition to these features, Tage Frid Teaches Woodworking also offers additional support services like an extensive library of instructional videos and tips on how to troubleshoot common woodworking problems. Users can leverage these resources to get valuable advice from professional woodworkers with experience in the field. This course is an ideal way for woodworking hobbyists and professionals alike to expand their skillsets and enhance their knowledge base.
Community Engagement
The legacy of the late Tage Frid continues today through a global network of woodworkers and craftspeople who continue to study, admire, and recreate his methods. Over the years since Frid's death in 2004, woodworking shops around the world have become members of what is known as the "Frid Network." The members of this worldwide community are united by their passion for woodworking and passion for Tage Frid's techniques.
Within the Frid Network, each member may practice different methods they have personally developed in play off of Frid's established principles. They also share tips and advice on their respective websites or YouTube channels and guest post on one another's sites. This sharing of information among members helps to add unique perspectives to classic techniques while allowing the community to foster relationships both online and offline through exchanges of materials or products at workshops or conferences focused on teaching these tried-and-true basics. As a result, estimates show that every year over 10,000 new students join existing workshops to learn from experienced professionals.
Additionally, collaborations across borders amongst members of the Frid Network opens up access to a larger pool of resources such as tools or specialized knowledge from other countries like Japan or China which increases quality assurance and chance for greater output creation. Not only does this allow users to better replicate already mastered furniture pieces but also allows an opening for those who wish to use their skills towards creating other objects not previously explored under Tage Frids standards such as musical instruments, sculptures or turnings .Most importantly though it provides a platform to legitimatize future advancements in woodworking thus furthering legacy left behind by Tage Frid himself
Behind the Scenes
Tage Frid is one of the most respected woodworking instructors in America. He has coached, taught, and mentored generations of woodworkers for over forty years through his workshops around the country. His unique approach to teaching and public demonstrations have helped hone the craftsmanship of thousands of aspiring craftsmen.
In recent years, Frid has further deepened his dedication to teaching by partnering with Rikon, a leading maker of high-quality woodworking equipment. Through this collaboration, Frid has become a passionate advocate of Rikon's products which include precision band saws and lathes, as well as an array of handheld and stationary power tools specifically designed for use in advanced projects such as custom cabinetry.
Frid also uses his partnership with Rikon to teach precise skills such as advanced joinery techniques and how to safely use specialty tools like router tables and shaper cutters. He even personally demonstrates turning complex pieces on Rikon's lathes to help experienced woodworkers develop their skills in this area. These practical lessons are often supplemented by instruction in design principles " from classical furniture aesthetics to structuring furniture designs for maximum stability. By combining hands-on training with discussion and analysis of an individual project's structure, Tage provides invaluable insight into the world of professional quality woodworking that will benefit any enthusiast's workshop practice. Clearly, Tage Frin's partnership with Rikon is a match made in Heaven: two partners who understand what perfection means when it comes to crafting stunning works from wood.
Showcase of Success
Tage Frid was an internationally recognized woodworker, author and educator in the craft of fine furniture making. For decades, he taught classes at California's Rochester Institute of Technology. He was known for his influential approach to technique and detailed instructions for creating timeless pieces of furniture. His teachings were so popular that his courses were featured in Fine Woodworking magazine, as well as publications such as Popular Woodworking and Crafts.
The popularity of Tage Frid's teaching methods has had a lasting impact on the craft of woodworking, evidenced by the number of successful students who have gone on to implement his techniques when crafting their own furniture designs. Through carefully crafted tutorials, including step-by-step plans and illustrations, Tage Frid helped students gain an understanding of woodworking principles and hone their skills in order to create stunning pieces of furniture with clean lines and perfect proportions. This resulting works displayed a level of craftsmanship that would be difficult to replicate otherwise.
One prime example is Mark Spangler, a student from Massachusetts who attests that applying the techniques taught by Tage Frid helped him become a much more skilled woodworker than ever before. Not only did he learn how to properly join woods together but also fully appreciated the importance of planning ahead when it came to cutting each individual piece precisely according to its intended form or structure. With these newfound skills under his belt, he eventually went on to build an exquisite secretary desk along with several other pieces that would become signature examples of fine furniture creation throughout New England and beyond.
More recently, Danish craftsman Per Wenneberg has made an impressive name for himself through extensive use of Tage Frid's teaching methods in both design development and construction processes alike . His unique works feature sleek contemporary designs made from exotic woods including bamboo and cocobolo for legs or other accents – materials not commonly used in traditional furniture making — coupled with high quality fitting joints done using nothing but hand tools which allow every single feature stand out subtly yet boldly against its surrounding features beautifully.. The appreciation for modern flair mixed with traditional knowledge makes works created by Per Wenneberg highly desirable among art collectors all around the world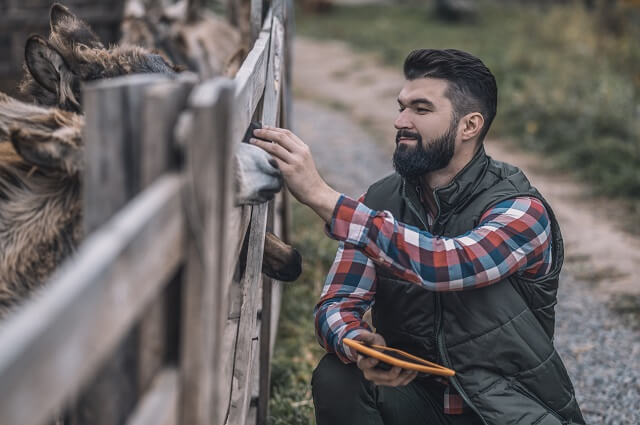 Hi everyone! I'm a woodworker and blogger, and this is my woodworking blog. In my blog, I share tips and tricks for woodworkers of all skill levels, as well as project ideas that you can try yourself.