Examples of Projects
Ted Todd Woodworks has been creating beautiful wood works for over 30 years. The company is well versed in traditional carpentry techniques, such as frame and panel construction, along with modern joinery methods like mortise and tenon joints. Their team of experienced craftsmen create beautiful custom cabinetry, furniture pieces, mantles, staircases, built-in bookcases and other millwork that add a touch of luxury to any interior.
In the past, Ted Todd Woodworks has completed projects for some of the most prestigious homes throughout the United States. These projects range from luxurious palatial estate pool houses to detailed renovations of country club lounges and bars. The company also enjoys working with individual homeowners to produce custom products suited to their specific needs. Examples of Ted Todd Woodworks' work can be found at some local businesses such as fine dining establishments and elegant hotels.
The quality of craftsmanship displayed in all their projects shows why they are so sought after by designers and homeowners alike. Their attention to detail ensures that each project is unique while still being timelessly crafted with traditional techniques that ensure lasting beauty and enjoyment for years to come. From kitchen cabinets and media centers to freestanding bookcases and custom fireplace surrounds, Ted Todd Woodworks can help you create a luxury living space for your personal enjoyment or for entertaining guests.
Innovations
Ted Todd Woodworks is a leader in green and sustainable business practices. They strive to reduce their environmental impact by using modern manufacturing processes that produce fewer emissions, and procuring and utilizing sustainably sourced timber. Ted Todd Woodworks objects are designed to last for generations, using high-grade recycled material such as salvaged timbers and responsibly sourced new materials where appropriate. This company is committed to greener levels of energy efficiency and waste reduction, resulting in products that set the highest sustainability standards. All wood used in Ted Todds production is certified either FSC® or PEFC™ to ensure it has been harvested from responsibly managed forests.
In addition, the manufacturing processes employed by Ted Todd Woodworks are designed with green principles at their core. Examples of their eco-friendly methods used include zero waste manufacturing techniques, use of ultraviolet finishing systems which permit faster appearance quality finishing with lower emissions, zero evaporation water stain technology for less carbon footprint, and the elimination of overspray which further reduces waste.
The commitment of Ted Todd Woodworks to green and sustainable strategies extends even beyond product design redesigning their processes to create pieces that always consider having the least possible environmental impact. As a result, this forward thinking company continues to be a leader amongst businesses striving for a more eco-friendly future.
Awards and Recognition
Ted Todd Woodworks has received numerous awards and recognition for their commitment to customer service, quality products, and green practices. In 2020, the company was featured in the Green Home Guide for their dedication to creating sustainable wood finishes. They also won a 2020 Good Design Award from the Chicago Athenaeum Museum of Architecture and Design for their Outdoor Signature Classics range. Their commitment to crafting top of the line hardwood flooring has earned them various Interior Design Magazine's Best of Year Awards. In addition, Ted Todd Woodworks was recognized with a FITWOOL® Certification for providing healthy flooring solutions made from natural materials. The company was also named as one of CIBSE Building Performance Awards finalists for its focus on integrating green technology into their solid wood flooring products.
Product Comparison
At Ted Todd Woodworks, we believe in delivering high-quality products that are crafted to order with the utmost attention to detail. We use a special combination of time-honoured methods and renewable resources to make each and every piece of furniture. Our raw materials are sourced from certified forests, which have been managed responsibly. We take great care in ensuring the highest construction standards throughout production, including double-dowling and tongue-and-groove jointing on all mortise and tenon joints, proprietary finger jointing techniques, full wraparound construction, and a matte lacquer finish.
In comparison with other competitors in the industry, Ted Todd Woodworks stands out for its continued dedication to creating products of superior quality. The components we use are crafted by hand with painstaking precision, creating pieces that are as beautiful as they are functional. In addition, our commitment to responsible forestry practices helps preserve endangered species and maintain healthy habitats for future generations. The artisanal sense of value found in each item ensures you will be able to treasure your Ted Todd Woodworks furniture for many years to come.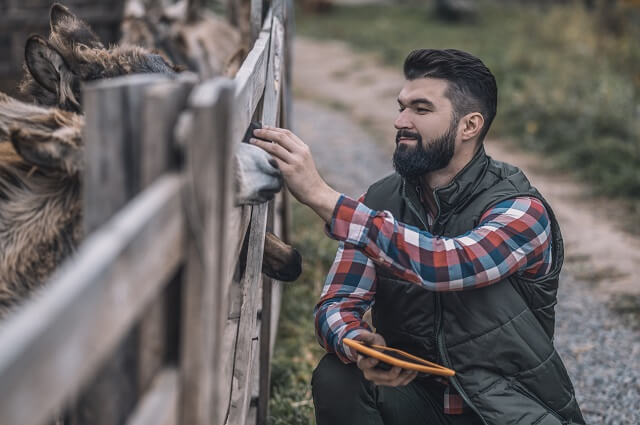 Hi everyone! I'm a woodworker and blogger, and this is my woodworking blog. In my blog, I share tips and tricks for woodworkers of all skill levels, as well as project ideas that you can try yourself.